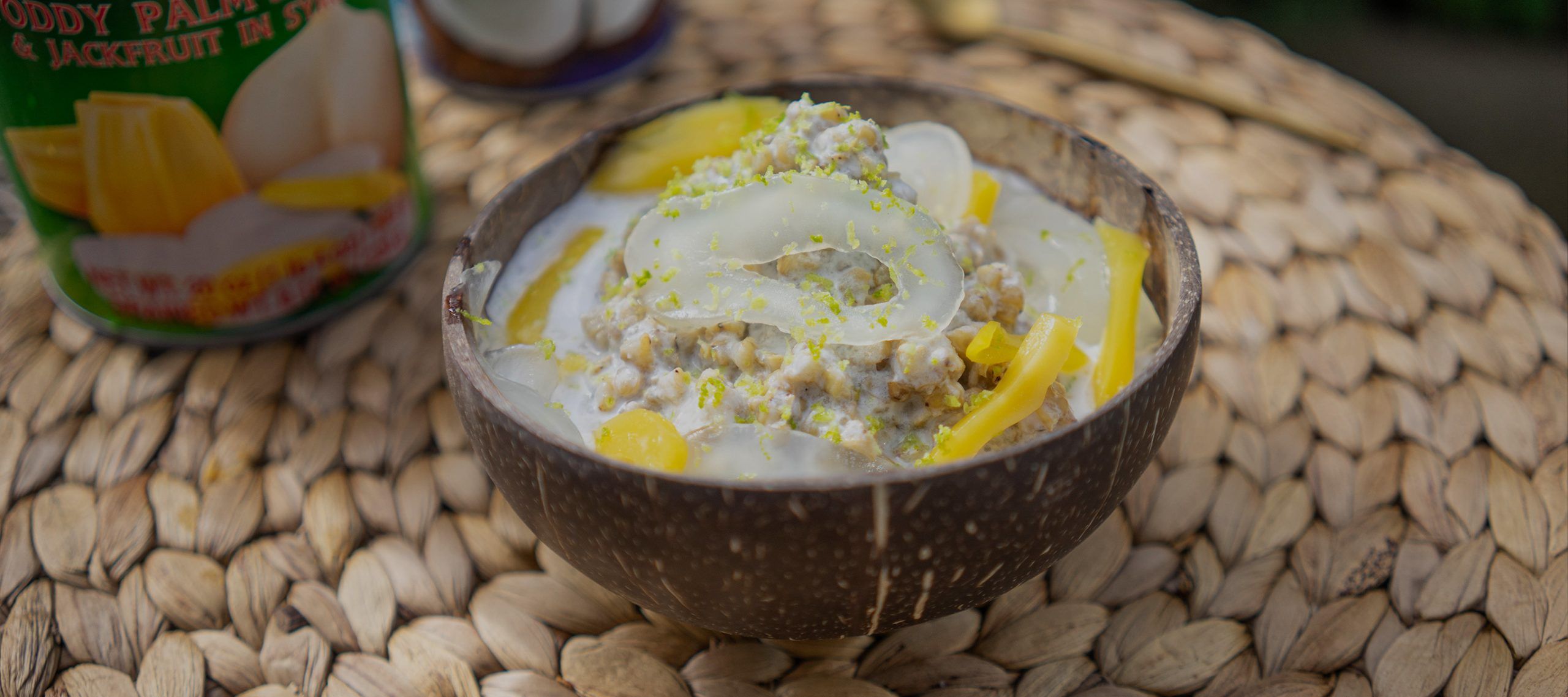 Recipe: Thai-Inspired Dessert Porridge
RECIPE » 3-Step Thai Roadside Dessert Porridge
Recipe by Sofia Levin
Images by Sofia Levin & Kitti Gould
A simple Thai dessert recipe inspired by a road-side stop in Phetchaburi, Thailand.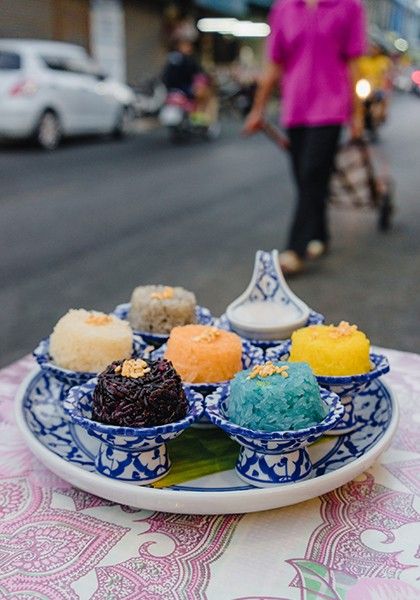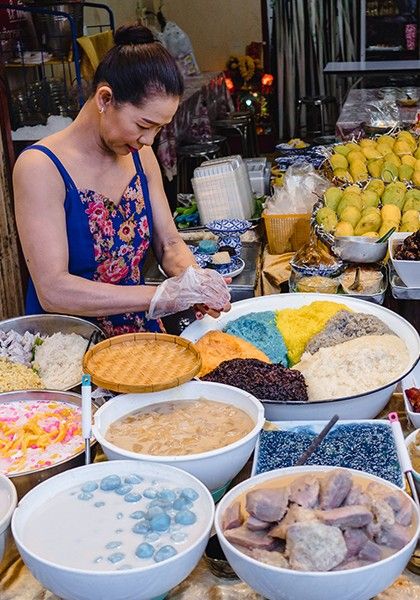 On the road from Bangkok to Hua Hin in Phetchaburi, you'll drive right by a khanom wan dessert store called Nok Noi. An extremely elegant lady with her hair slicked back in a ballerina bun commands a display of more than 40 traditional Thai desserts, each recipe passed down from her grandmother. This recipe is inspired by the flavours of that store. You can find the ingredients in any Asian grocer.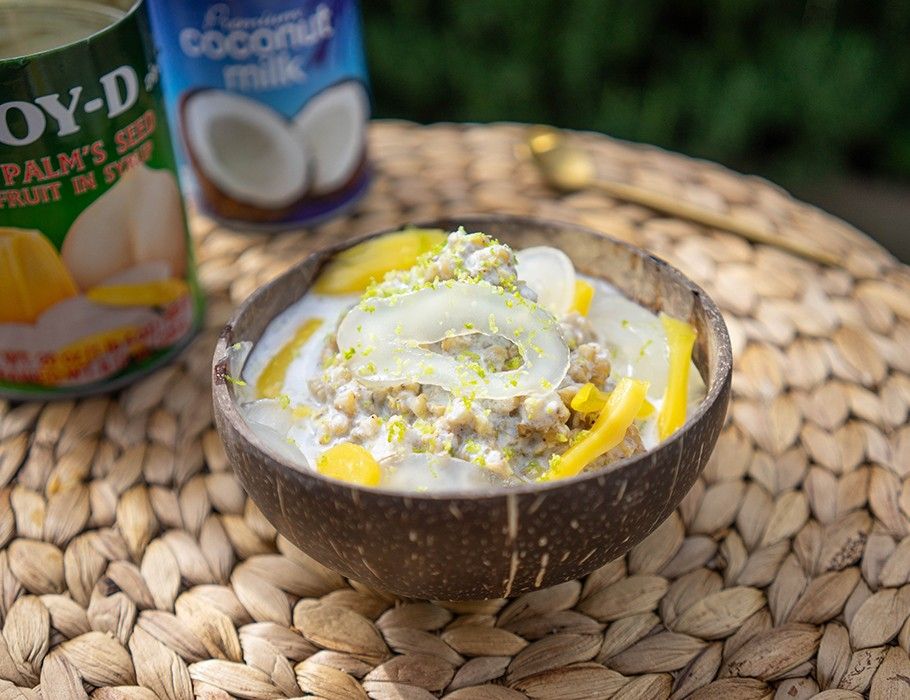 Thai Porridge Recipe Travel-inspired breakfast dessert
Feeds 4
Ingredients
1 cup sorghum
3 pandan leaves, defrosted
100g palm sugar*
1 vanilla bean (or 1 tsp paste)
1 can tropical fruit (I chose jackfruit and toddy palm)
2 cans coconut milk
Generous pinch salt
Kaffir lime rind to garnish (regular lime, if you must)
*If you don't like it sweet, use 50g. You can always make palm sugar syrup (or use the syrup from the canned fruit) on top.
Method
1. Slow simmer the sorghum, pandan leaves, palm sugar and vanilla in water, adding more liquid until it's your preferred texture. I like it soft and nubbly, about seven cups added gradually. Remove the vanilla and leaves. Set aside.
2. Mix the coconut milk with a pinch of salt, until you can taste it clearly.
3. Spoon some porridge into a bowl (hot or cold), pour over coconut milk and arrange with fruit. This is technically a dessert, but is totally acceptable for breakfast!
Around the World in 80 Lesser-Known Melbourne Restaurants
FREE food guide when you subscribe.