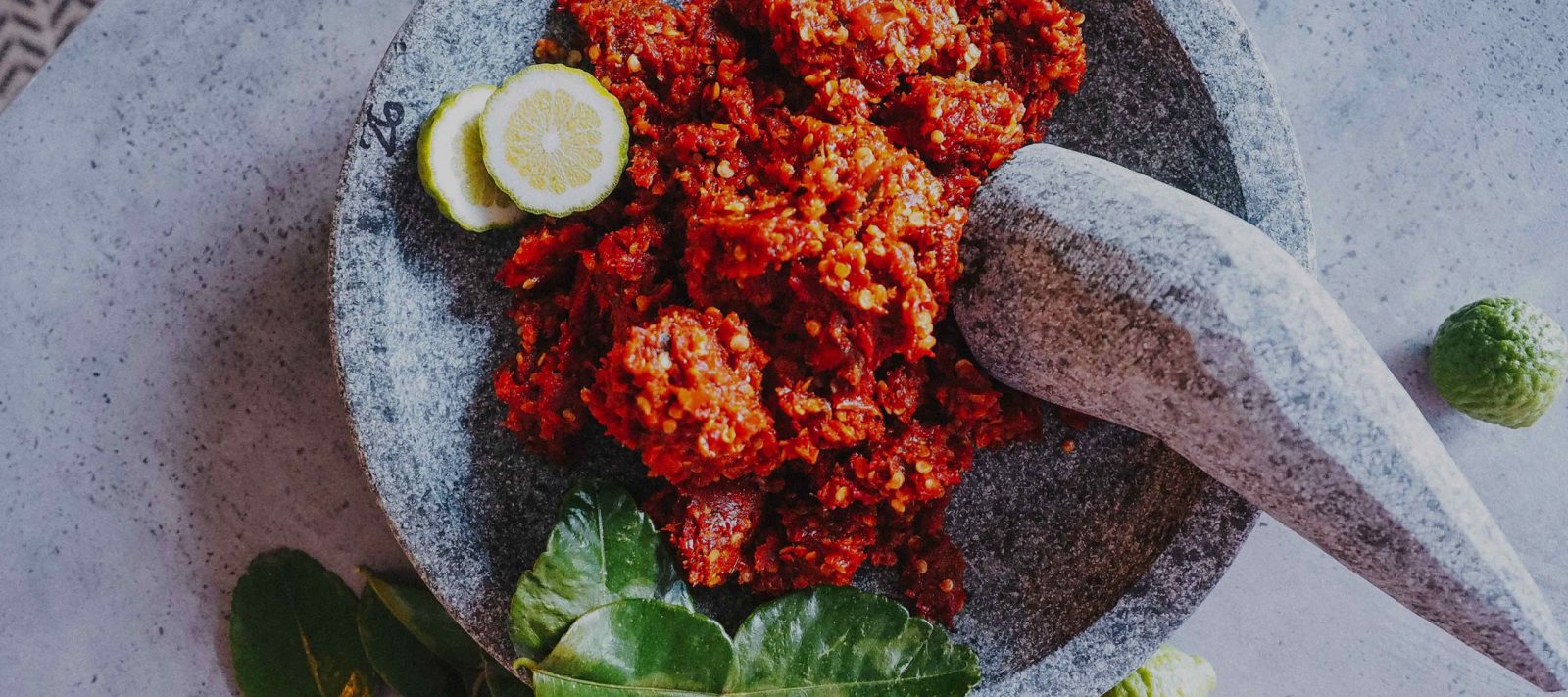 Recipe: Sambal Terasi Goreng
RECIPE » Tasia & Gracia's Sambal Terasi Goreng
Words Sofia Levin
Images supplied
This recipe for traditional Indonesian sambal terasi goreng, a chilli condiment made with shrimp paste, comes from the grandmother of restaurant owners and My Kitchen Rules contestants Tasia & Gracia Seger.
If you eat Indonesian food without rice or sambal, did you really eat Indonesian food? The sisters behind Makan restaurant in Melbourne CBD, Tasia and Gracia Seger, have kindly shared their recipe for fried shrimp paste sambal. It's a recipe that reminds the My Kitchen Rules victors of their oma back in Jakarta. She'd cook up a feast, but they'd always ask for a jar of her sambal to take back to Melbourne.
"The sambal she made was so perfectly balanced, it didn't feel like it was just mouth-burning hot," says Gracia. "Her secret was that she gently fries the shallots, garlic, chilli and tomatoes to release all their aromas and sugars before grinding them using a stone mortar and pestle."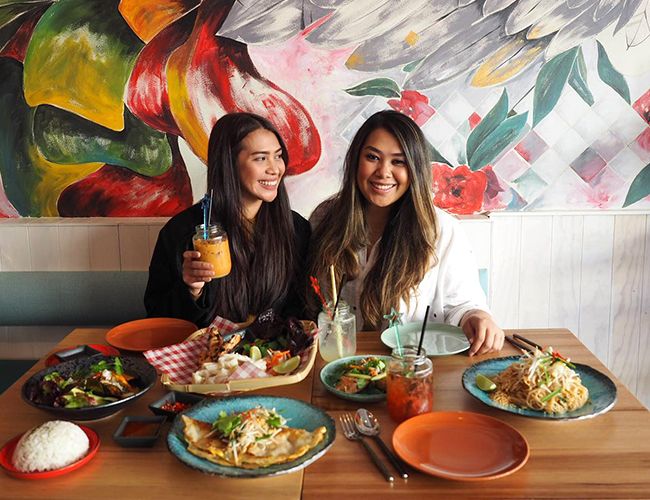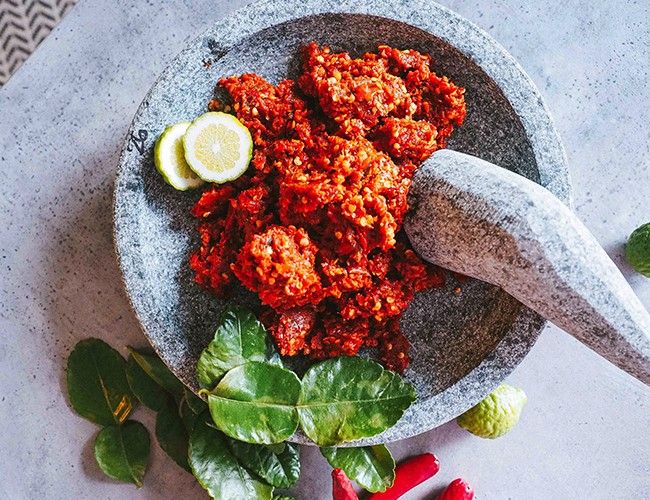 Sambal Terasi Goreng Recipe With thanks to Tasia & Gracia
Ingredients
30 red bird's eye chillies
15 green bird's eye chillies
5 big red chillies
1 tomato, halved
30g shrimp paste, roasted
2 garlic cloves
2 shallots
1 kaffir lime fruit, juiced
80g dark palm sugar, finely sliced
Salt to season



Method
1. Heat vegetable oil in a wok and gently fry the garlic, shallots and tomatoes for about 5 minutes, until chillies are browned and the garlic, shallots and tomatoes are softened.
2. In a mortar and pestle, add shrimp paste, sugar and 2 pinches of salt. Grind the ingredients until they're combined and resemble sand.
3. Add the chillies, garlic and shallots to the shrimp paste mixture and crush into a rough paste using the pestle.
4. Add the tomatoes and gently grind until well incorporated. Taste to see if it requires any more salt or sugar and add where needed.
5. To finish, add kaffir lime juice and mix well. If you can't find the fruit, substitute with finely chopped kaffir lime leaf to taste.
6. Store in jars in the fridge.
Around the World in 80 Lesser-Known Melbourne Restaurants
FREE food guide when you subscribe.