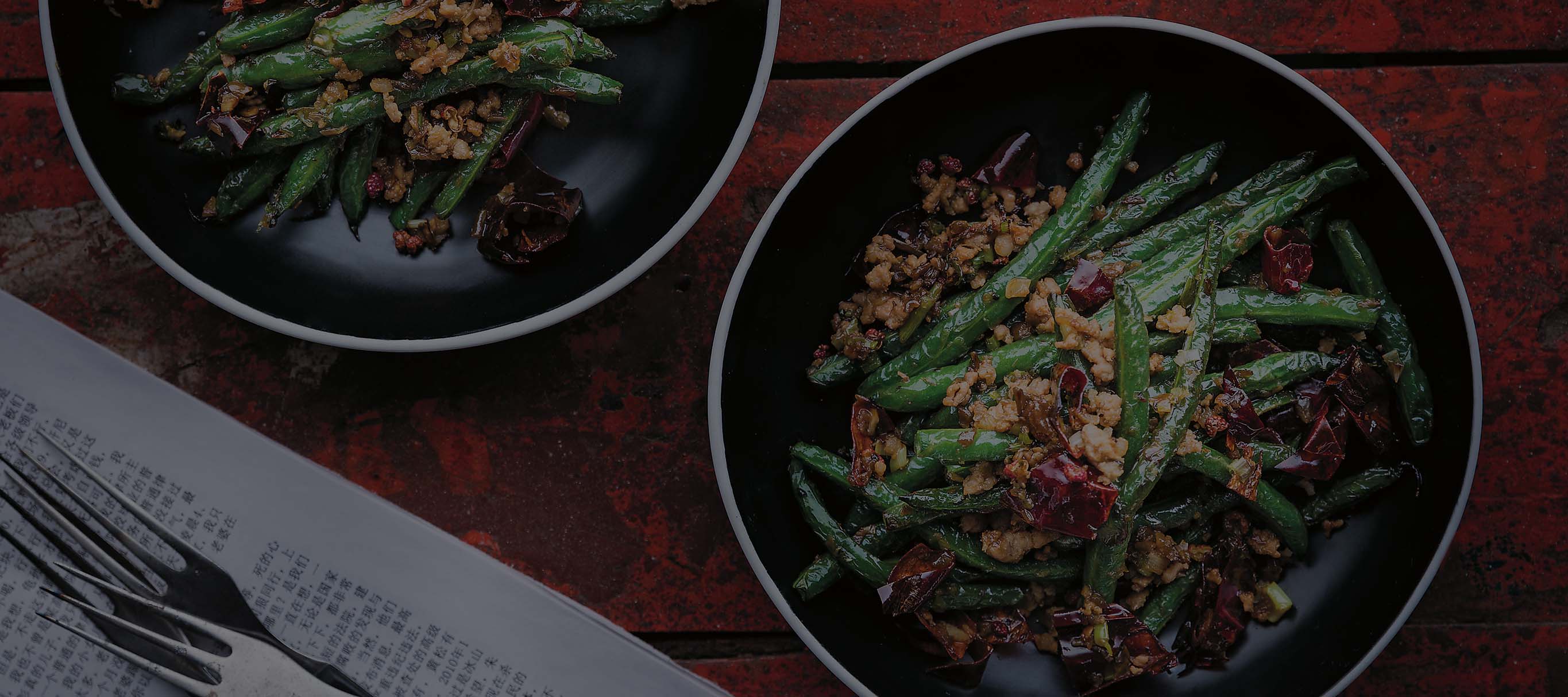 Recipe: Sichuan Dry-Fried Green Beans
RECIPE » Tony Tan's Sichuan Dry-Fried Green Beans
Edited by Sofia Levin
Images by Greg Elms & Sofia Levin
Chef, cookbook author and cooking teacher Tony Tan shares his recipe for dry-fried Sichuan green beans.
"This popular dish from Sichuan province pops up frequently in restaurants such as the legendary Da Ping Huo in Central, and Sijie Sichuan in Wan Chai. Dry-fried green beans is an addictive dish if you love hot and numbing flavours. Traditionally the beans are fried in very little oil until they blister and wrinkle and take on a smoky flavour.
Nowadays many cooks deep-fry the beans to speed up the process. In most homes, minced pork is used, but minced beef and chicken work beautifully, too. This is an easy dish to make and, from experience, it's marvellous with a bowl of congee."
- Tony Tan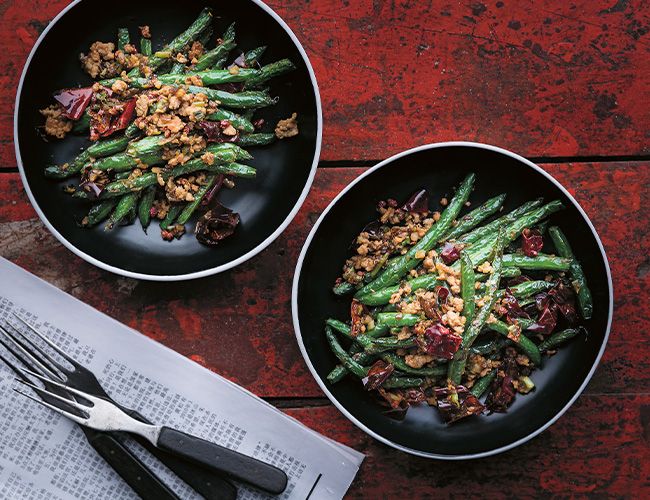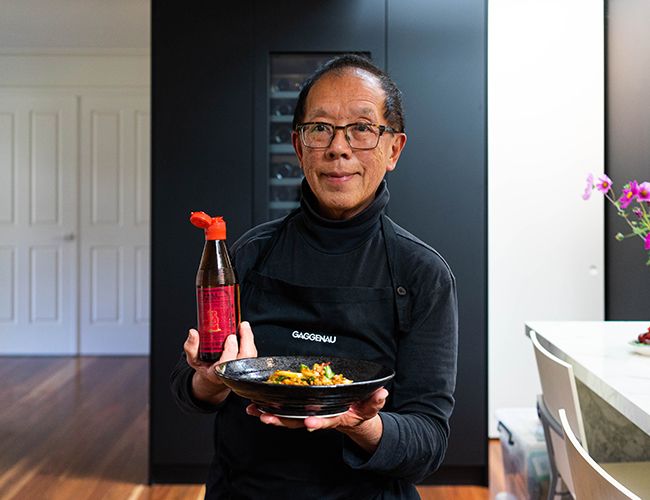 Sichuan Dry-Fried Green Beans With thanks to Tony Tan
Serves 2-4 people
Ingredients
vegetable oil, for deep-frying
300g green beans, trimmed
2 garlic cloves, finely chopped
1 tsp ginger, finely chopped
2 spring onions, white part only, finely chopped
1 tsp Sichuan peppercorns, crushed
4–5 dried chillies, trimmed
50g pork mince
2 tbsp chopped ya cai or any pickled Chinese vegetable*
1 tbsp Shaoxing rice wine
1 tsp light soy sauce
*Ya cai is a pickled Chinese vegetable from Yibin province in Sichuan. Use any leafy pickled Chinese vegetable from your Asian grocer if it's not available.
Method
1. Heat oil for deep-frying in a wok to 170°C, or until a cube of bread turns golden brown in 20 seconds. Add the green beans and deep-fry for two minutes until they blister. Remove with a slotted spoon and drain well.
2. Carefully pour the hot oil into a heatproof container (reserve for another use), leaving two tablespoons in the wok.
3. Add the garlic, ginger, spring onions, Sichuan peppercorns and chillies to the wok and stir-fry over medium heat until fragrant.
4. Add the pork and ya cai and stir-fry for three to four minutes over medium heat. Splash in the rice wine and light soy sauce and stir a few times.
5. Return the green beans to the wok and continue to stir-fry for one to two minutes until nicely coated. Serve immediately with steamed rice.
Dish images and recipe from Hong Kong Food City by Tony Tan (Murdoch Books, RRP $49.99).
Around the World in 80 Lesser-Known Melbourne Restaurants
FREE food guide when you subscribe.