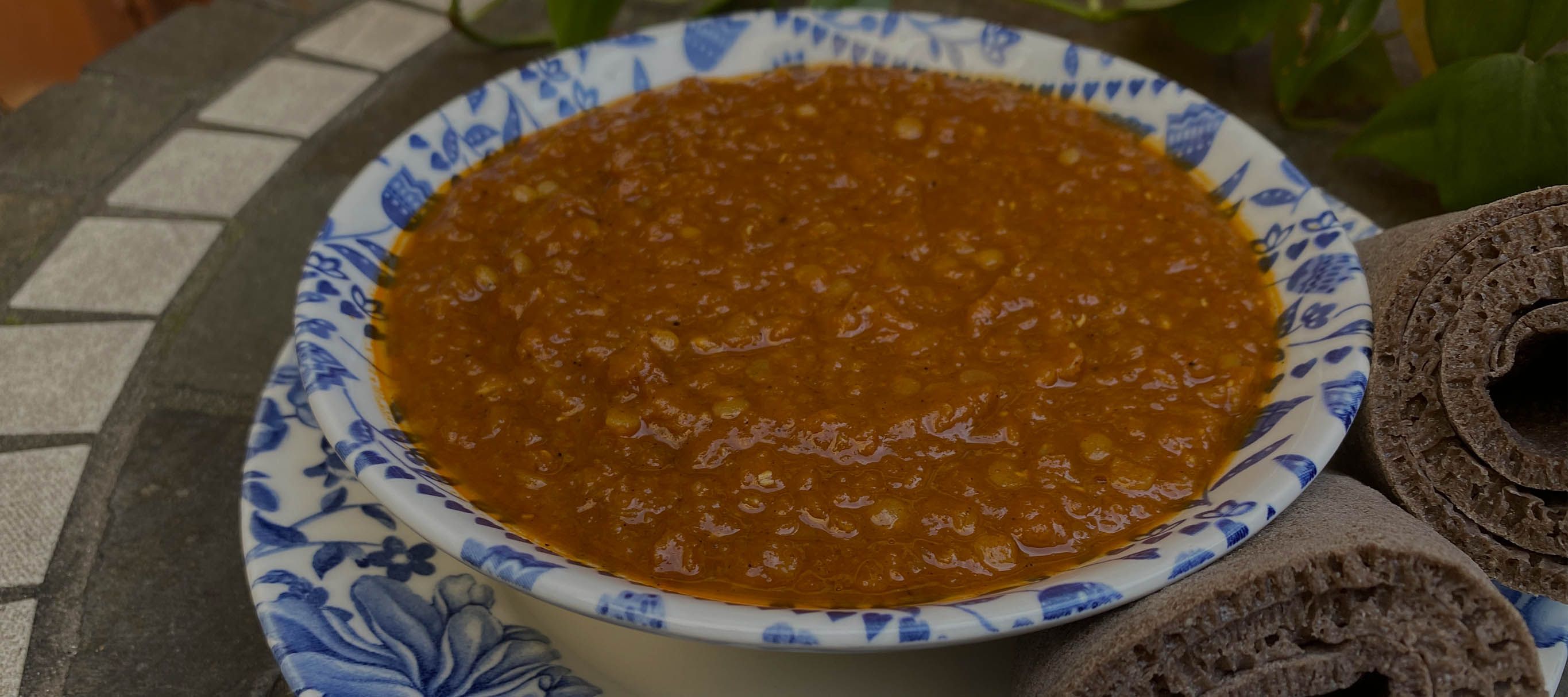 Recipe: Messer Wot
Red Lentil Stew
RECIPE » Jewish Ethiopian  Red Lentil Stew for Shabbat (Messer Wot)
Words by Sofia Levin
Images supplied by Tsion Cafe
At Tsion Cafe in Harlem, New York, Beejhy Barhany breaks down barriers with Ethiopian Jewish food. Here's her recipe for messer wot, a Passover and Shabbat favourite.
Come Friday night, the spread on Beejhy Barhany's dinner table looks different to what one might expect on Shabbat. The same can be said for Pesach, Jewish Passover. Where many families share chicken soup and braided challah bread (or matzah on Passover), Beejhy serves goman (Ethiopian collard greens), doro wot (spiced chicken and boiled egg stew), messer wot (red lentil stew) and dabo bread, a round loaf sweetened with honey.
Born in Ethiopia, Beejhy's family arrived in Israel when she was seven years old. It took them three years to travel to their spiritual home in order to freely practice their religion. Beejhy moved to New York after her Israeli army service, later opening Tsion Cafe in Sugar Hill, Harlem, in 2014. At Tsion, which doubles as a cultural centre, she shares the diasporic food and stories of Jews with the community. Beejhy estimates that there are 1500 Ethiopian Jews in New York.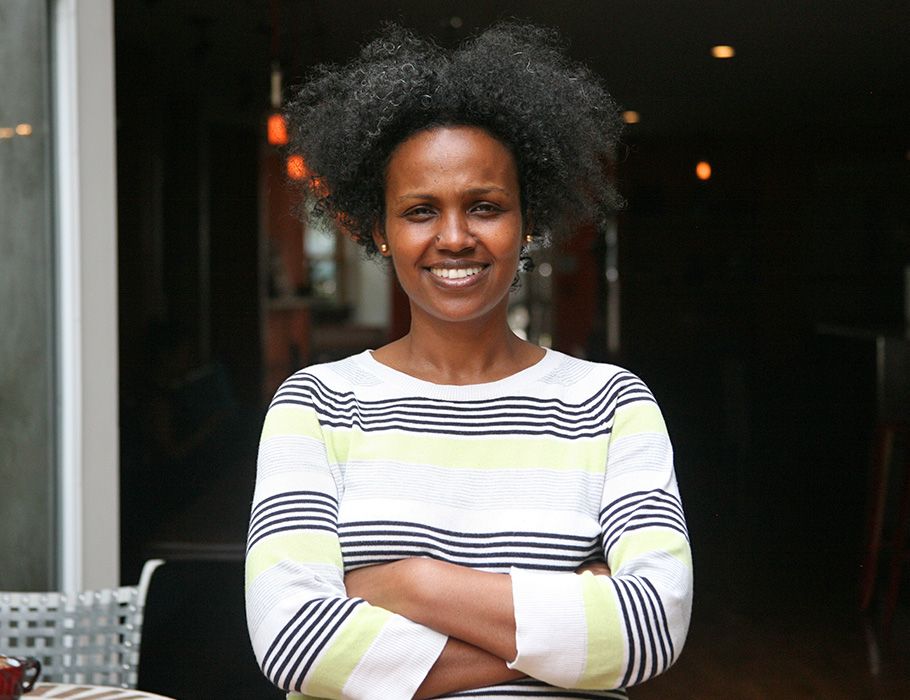 "I'm an Ethiopian Jew; proud black New Yorker – you name it. Israeli as well, because Israel has molded me to be the person who I am," she says. "I'm everything in a way, and I'm happy to be what I am and celebrate, and eventually open people's mind about inclusion and diversity."
Beejhy has kindly shared her recipe for messer wot, an Ethiopian red lentil stew, which she serves regularly to family and customers. It's also vegan and gluten-free, which she points out has been part of Ethiopian culture for millennia.
Come Friday night at 5pm, Shabbat dinner has already been prepared, as practicing Jews rest on the Sabbath. In the lead up, the house fills with the comforting perfume of ginger, garlic, berbere spice and baking dabo bread.
"On Thursday, or throughout the day on Friday, you're preparing all of these beautiful, delicious stews and making all the breads," she says.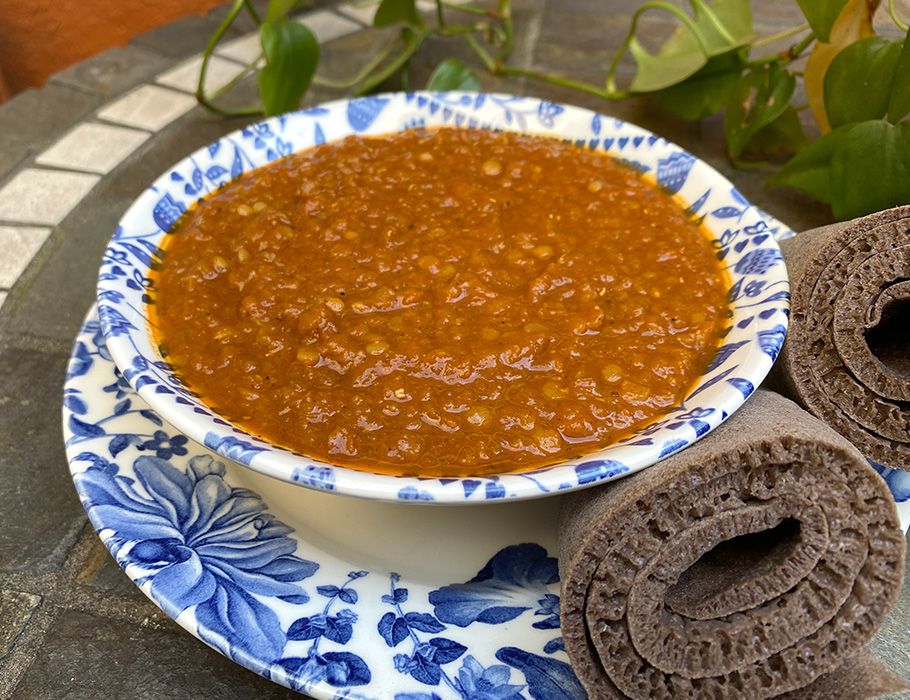 "I'd encourage people to try – besides their traditional dishes – try search for something else and incorporate it. This way, you can celebrate Jewish Diaspora as well and diversity," says Beejhy.
"Through food, we can open a lot of barriers and be more inclusive."
Ethiopian Messer Wot Recipe With thanks to Beejhy Barhany
Serves 6-10 people
Prep time: 45 minutes
Ingredients
2 cups red lentils
2 red onions
2 white onions
6 cloves garlic
2 tsp fresh ginger
½ cup oil
4 tbsp berbere spice
1 tsp salt
1 can tomato paste (175ml)
4 cups water
Method
1. Puree onions, garlic and ginger in food processor.
2. In large pan, saute the onion, garlic and ginger in oil. Cook until soft, for about 10 to 15 minutes, stirring occasionally.
3. Add tomato paste, ½ cup water, berbere spice and salt. Reduce heat and cook for 15 minutes while stirring.
4. Rinse lentils and add to pan with the remaining water. Stir and bring to a boil. Reduce to simmer and cover the lentils. Cook for 20 minutes, stirring occasionally, until the lentils are soft. Add water as needed.
5. Add salt to taste.
6. Serve with rice or injera*.
*You can buy injera from Ethiopian bakeries. Google will help find your nearest one.
Around the World in 80 Lesser-Known Melbourne Restaurants
FREE food guide when you subscribe.