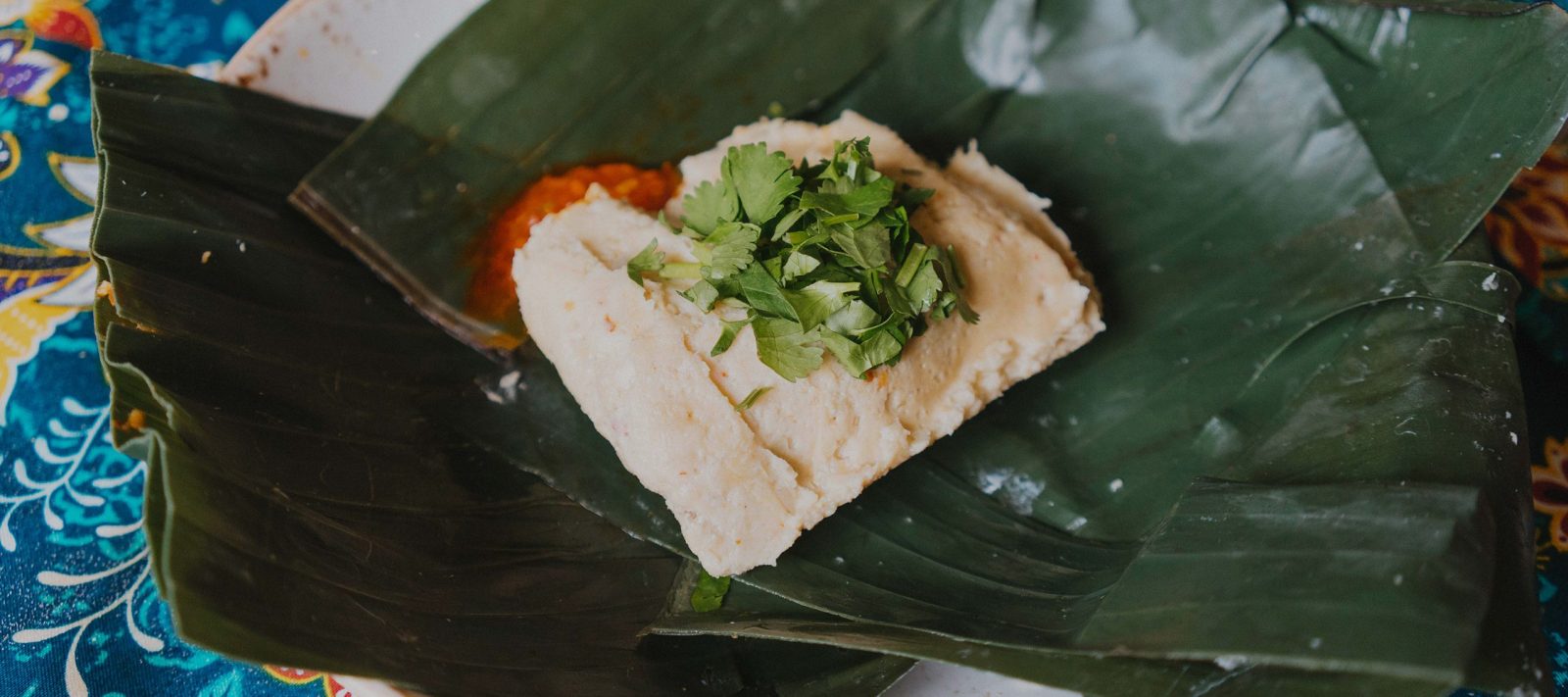 RECIPE » Ridiculously Easy Otak-Otak
Words & images by Sofia Levin
Otak-otak is an aromatic fish cake wrapped in banana leaves and grilled over charcoal that's popular in Southeast Asia. It's also insanely quick and easy to cook.
Traditionally otak-otak is made in countries like Malaysia and Indonesia by chopping all the ingredients by hand, but a blender makes this firm and fragrant fish mousse incredibly easy to cook at home. If you want to make it even simpler (and cheaper), swap the base for store-bought red curry paste.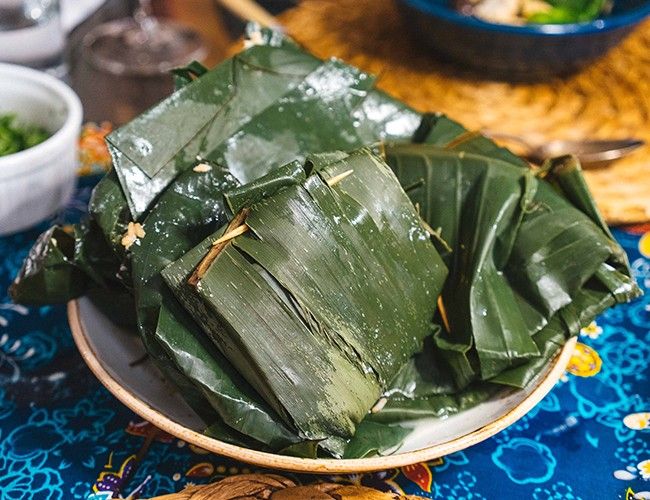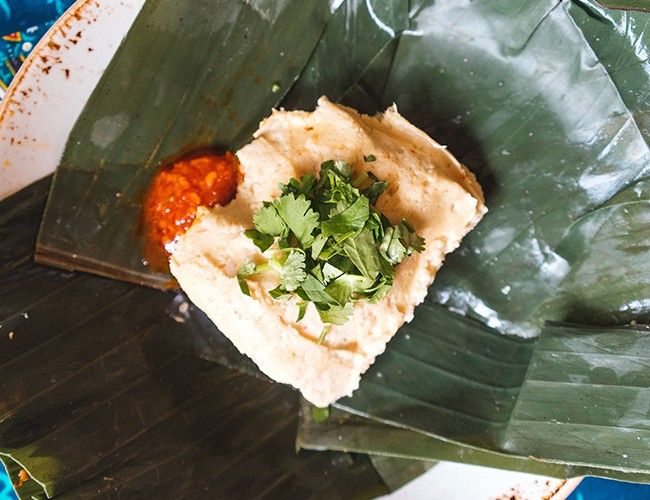 Otak-Otak Recipe Firm Fish Paste in Banana Leaf
Feeds 6
Ingredients to make the base
30g dried chilli, soaked
1-2 bird's eye chillies
50g lemongrass, roughly chopped
30g galangal, roughly chopped
2 kaffir lime leaves
100g brown onion, roughly chopped
150g shallots, peeled
1 tbsp palm sugar
1 tbsp turmeric powder
1 tsp coriander powder
2 tsp belachan (fermented shrimp paste)
The rest
500g firm fish, like rockling, chopped
150ml coconut milk
1 tbsp corn flour
Banana leaves
Toothpicks, soaked in water
Method
1. Combine the base ingredients in a blender or NutriBullet and blend until smooth.
2. Remove the aromatic base and set aside.
3. In the same blender, add the fish, coconut milk, corn flour and 1/2 cup of the base. Blend until mousse-like.
4. Spoon 2 heaped tablespoons of the mix into the centre of a banana leaf and wrap up in a neat parcel, fastening with a toothpick. Repeat until the mixture is used up.
5. Cook your otak-otak parcels by steaming for 10 mins, baking on 200°C for 15 mins, or grilling/barbecuing for 5 mins on each side.
6. Serve with rice and sambal.
Note: use the rest of your homemade paste in stir-fries, curries and on your eggs in the morning.
Around the World in 80 Lesser-Known Melbourne Restaurants
FREE food guide when you subscribe.