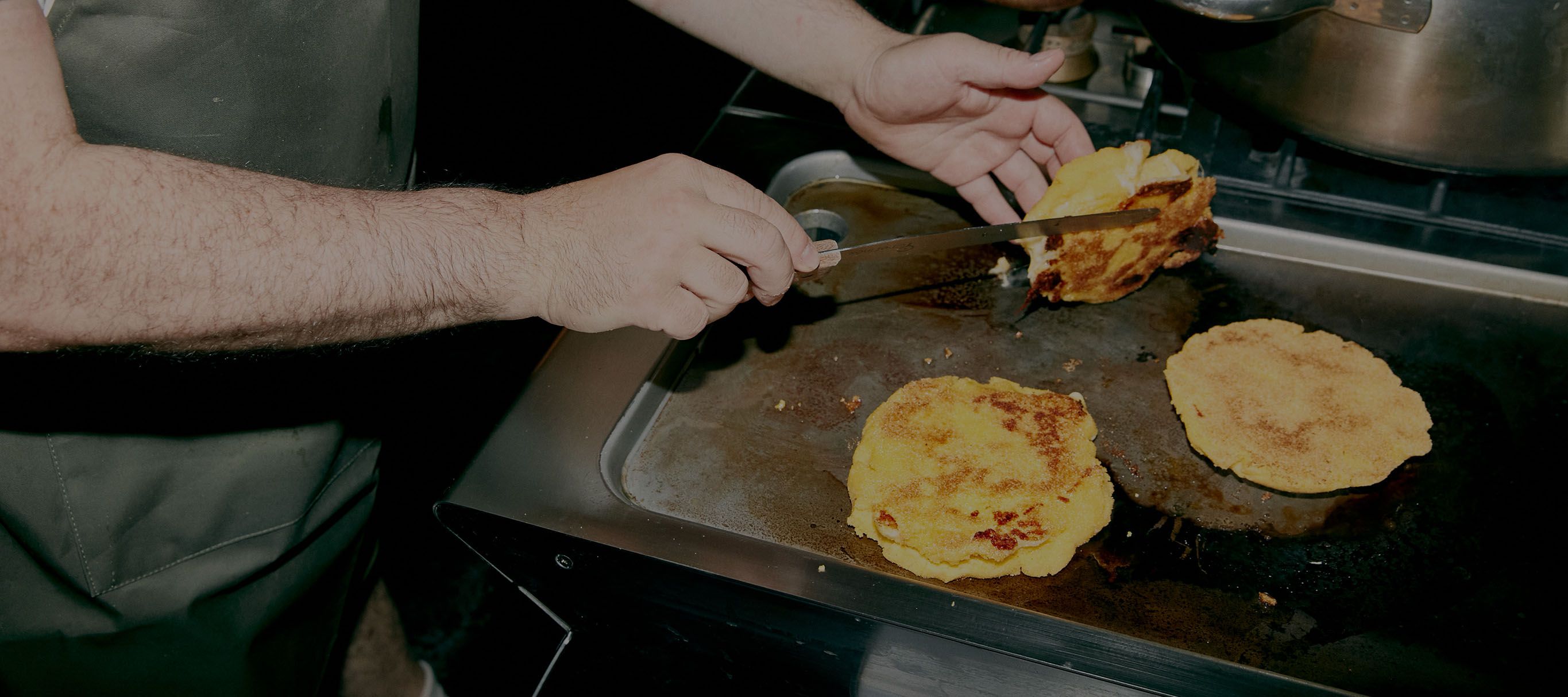 Recipe: Cheesy Georgian Cornbread (Mchadi)
RECIPE » Cheesy Georgian Cornbread (Mchadi)
Words by Sofia Levin
Images by Tom Ross
An easy-to-make Georgian cornbread recipe from Boris Portnoy, the Russian-born, Michelin-starred pastry chef behind Melbourne's new favourite wine bar.
Gray and Gray Bread and Wine is the most exciting restaurant wine bar to open in Melbourne. Not only is it of the same ilk as favourites such as Etta, Embla and Marion, it also takes the wine-bar-with-food model that Melbourne does so well and introduces diners to Georgian and Russian dishes you won't find elsewhere.
"We're not doing the usual Francophile cuisine of a wine bar," says co-owner Boris Portnoy. "There's some Russian food and a lot of Georgian food, those are the two things that are close to me; Georgia being more of an adoptive country and Soviet Union being the birth country."
Boris, a three-Michelin-star pastry chef in the Napa Valley before he moved to Australia, opened All Are Welcome Bakery next door in 2017. He took over the former solicitor's office with winemaker Mitch Sokolin in early 2020, keeping the original name as a historical reference. In the 28-seat restaurant, Boris plates a four-course tasting menu inspired by his Russian-Jewish heritage and winemaking experiences in Georgia.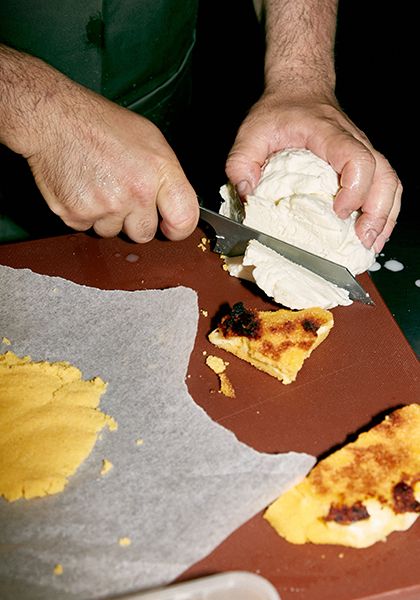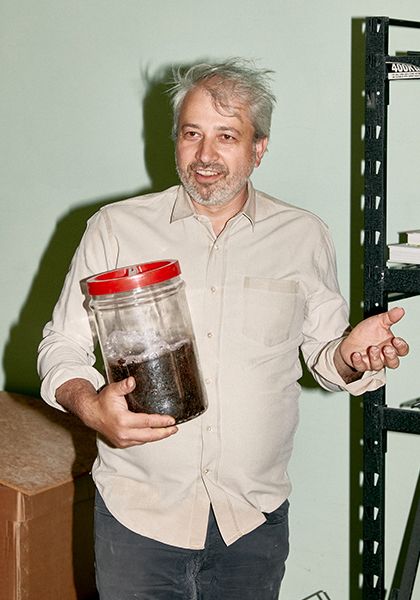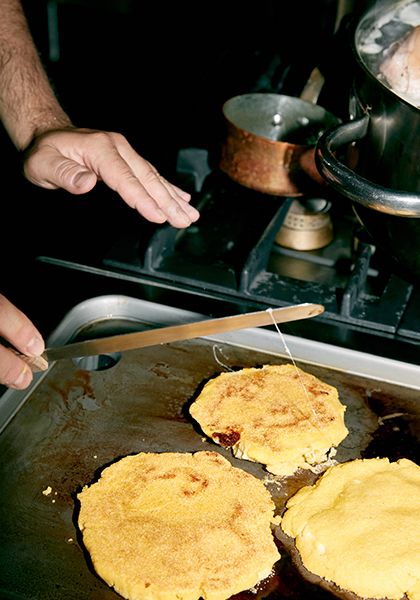 This cornbread is on the restaurant menu with a chilli relish called ajika (you can find a recipe online here). Mchadi is the generic name for Georgian cornbread, but this particular version, chvishtari, is from Svaneti in the mountains and incorporates cheese, making it more like an arepa.
"I got invited to a wedding in the mountains in Svaneti. The morning after drinking we walked to this village that's the highest elevation in Europe," says Boris. "Mchadi is something they sell in snack places, but here they make it with cheese. Usually mchadi is a dry thing you eat with something wet, but this was really moist and quite different."
Cheesy Georgian Cornbread (Mchadi) With thanks to Boris Portnoy
Makes 18
Ingredients
1L water
50g butter
20g salt
500g mozzarella
250g white polenta
150g raw white polenta
Method
1. Boil water with the butter and salt.
2. Add the first 250g of polenta and stir with a whisk until cooked, about 10 minutes.
3. Slowly add the cheese in small cubes, stirring with a spatula as it melts.
4.Take the mixture off the heat and add to a mixing bowl. Stir in the 150g of raw polenta.
5. You can stop here and serve the cheesy corn mixture as elarji, a Mingrelian dish served with smoked sulguni cheese. To continue cooking the cornbread, grease a very hot stainless steel or cast iron pan with grapeseed or sunflower oil. Add 90g of the mixture and flip when cooked on one side. The end result should be golden brown on both sides.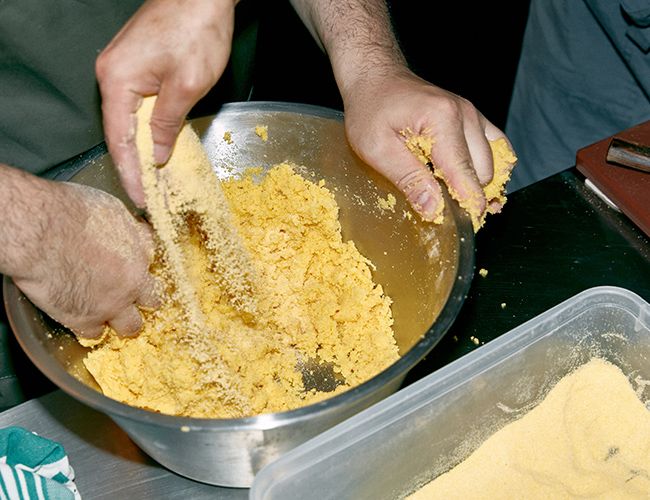 Around the World in 80 Lesser-Known Melbourne Restaurants
FREE food guide when you subscribe.