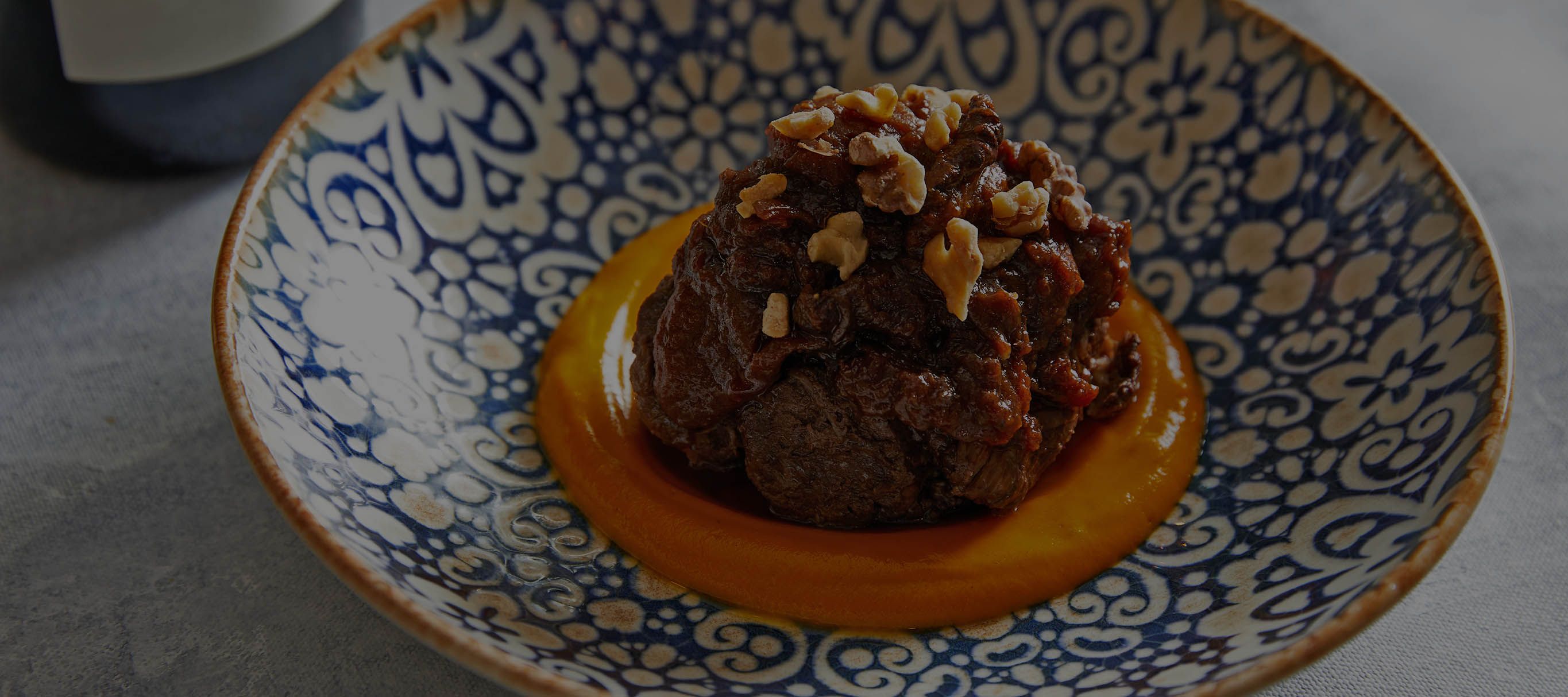 Recipe: Comforting Lamb Tagine
RECIPE » Rotem Papo's Lamb Tagine
Edited by Sofia Levin
Images supplied
The lamb tagine that chef Rotem Papo serves at Golda restaurant might not look anything like what his grandmother used to make, but it's still inspired by her original dish.
"This dish is inspired by my grandmother's original recipe for lamb tagine. It's a dish that makes me feel at home, around my family's table. We serve the lamb tagine with saffron and carrot puree. In these times food is especially powerful and can make you feel like everything is going to be good again soon – this dish certainly will! Lamb tagine ingredients."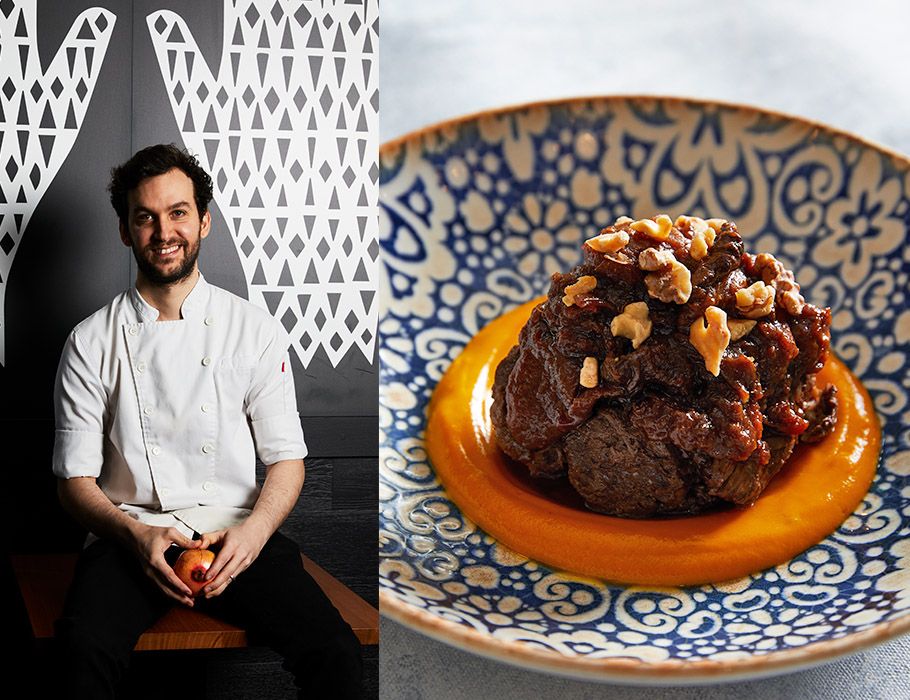 Lamb Tagine Recipe With thanks to Rotem Papo
Serves 5 people
Ingredients
1.5kg lamb necks
2 cloves garlic
25g ginger
250g caramelised onion
60g dried apricots
50g walnuts
1 cinnamon stick
125g red wine
40g red wine vinegar
chicken stock to cover
Saffron carrot puree ingredients
250g carrots, peeled and sliced
1 small pinch saffron
1/4 tsp sweet paprila
1/4 tsp turmeric
1/4 tsp cinnamon powder
1 small pinch allspice, ground
chicken stock to cover
Method
1. First, prepare the lamb. Braise all ingredients in a pot at 150℃ for 3 hours, or 100℃ overnight.
2. Make the puree while the lamb cooks. Sautee the carrots with small amount of oil on high heat until caramelised.
3. Add spices and sautee for another minute.
4. Add stock and bring to the boil. Cook until soft.
5. Strain and blitz until smooth, adding liquid if necessary. Season to taste with salt and sugar and set aside. Refrigerate until needed.
6. Once the puree is prepared and the lamb cooked, allow the latter to cool in its cooking liquid.
7. Divide the lamb into portions.
8. Reduce the liquid and keep to serve.
9. To serve, heat the puree and place at the bottom of a shallow bowl. Add a portion of lamb and drizzle with the jus.
Around the World in 80 Lesser-Known Melbourne Restaurants
FREE food guide when you subscribe.