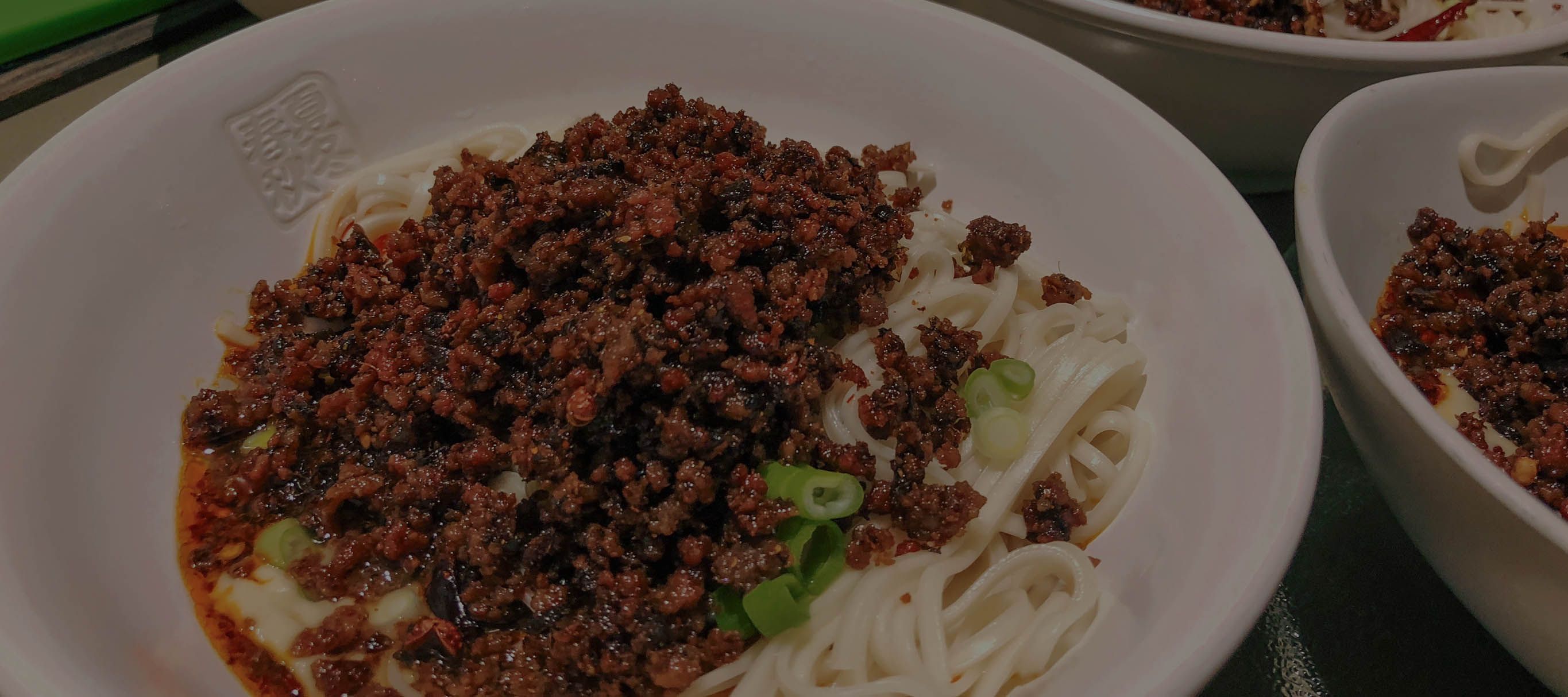 RECIPE » Rosheen Kaul's dan dan noodles
Edited by Sofia Levin
Images by Kris Paulsen & Rosheen Kaul
These dan dan noodles are Rosheen Kaul's most requested recipe, but more than that, it's a recipe approved by the Etta restaurant head chef's Sichuan and Xinjiang relatives.
"My sister and I spent years trying to find a restaurant version (of dan dan mian) that resembled the one from our childhood, and after enough disappointment I took matters into my own hands.
When I say dan dan mian, I'm talking a light sprinkling of crispy, fragrant pork on top of thin wheat noodles slicked with a little sesame paste, the perfect amount of acidity from black vinegar to cut through the richness, little pockets of crunchy ya cai (preserved mustard greens) almost black tea-like in flavour, and just enough dried chilli and Sichuan peppercorn for a warming hum on your tongue.
It's really the perfect dish – slurpy, crispy, spicy perfection. I've found most versions too saucy and meaty and too similar to the noodle dish zhajiangmian (known to many as Chinese bolognese). Small portions are absolutely essential to maintaining the perfect texture here. Sesame paste has a habit of seizing, so have some hot stock ready to add – one tablespoon at a time – to loosen the sauce if need be.
I will also mention here that this recipe has been approved by my brother-in-law and his parents who are from Chengdu and Ürümqi, respectively. They say it's legit, so I'm very proud of it."
– Rosheen Kaul, head chef Etta Dining
Keep an eye out for this recipe in Rosheen's new cookbook, out in 2022.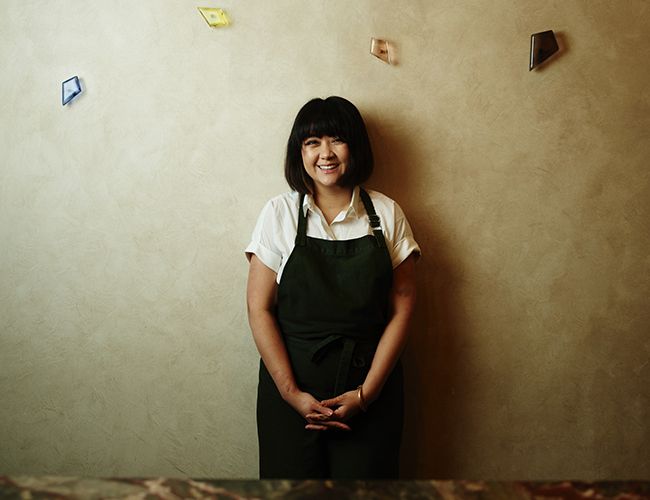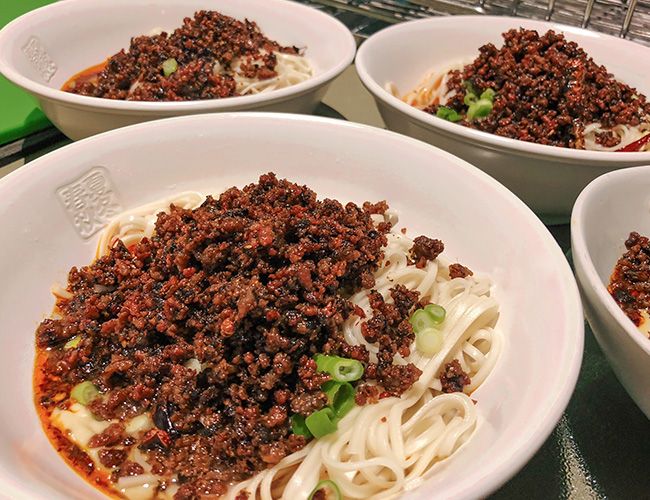 Dan Dan Noodles Recipe With thanks to Rosheen Kaul
Makes 4 small portions
Ingredients
Crispy pork topping
250g minced pork
1/2 tsp light soy
1/2 tsp white pepper
1/2 tsp salt
1/2 tsp grated ginger
1/2 tsp grated garlic
1 tsp dark soy
1 tsp chilli powder (ideally Sichuan, but any chilli powder will do)
3 tbsp ya cai (Sichuan pickled vegetable)
The sauce
1 tbsp Chinese sesame paste or white tahini
1 tbsp light soy
1 tsp Chinkiang vinegar
1 tbsp grated garlic
1 tsp sesame oil
1 tbsp chilli oil (Laoganma or similar crispy chilli oil)
1 tsp sugar
To finish
250g thin dried wheat noodles
1 tsp ground Sichuan peppercorn
500ml hot stock
Method
1. Marinate the pork with light soy, white pepper and salt for 30 minutes.
2. Heat 2 tbsp vegetable oil in a wok. Fry ginger and garlic until fragrant, then add minced pork and fry until crisp and golden, 10-12 minutes.
3. Add the ya cai, chilli powder and dark soy. Fry gently to combine and turn the heat off.
4. Cook noodles in boiling water, mix all of the ingredients for the sauce together and divide into four bowls.
5. Stir 100ml of hot stock into each portion to create a loose, creamy sauce. Divide the noodles between the four bowls, top with crispy pork topping and a sprinkling of Sichuan peppercorn. Add another tablespoon of hot stock and stir thoroughly before eating.
Around the World in 80 Lesser-Known Melbourne Restaurants
FREE food guide when you subscribe.