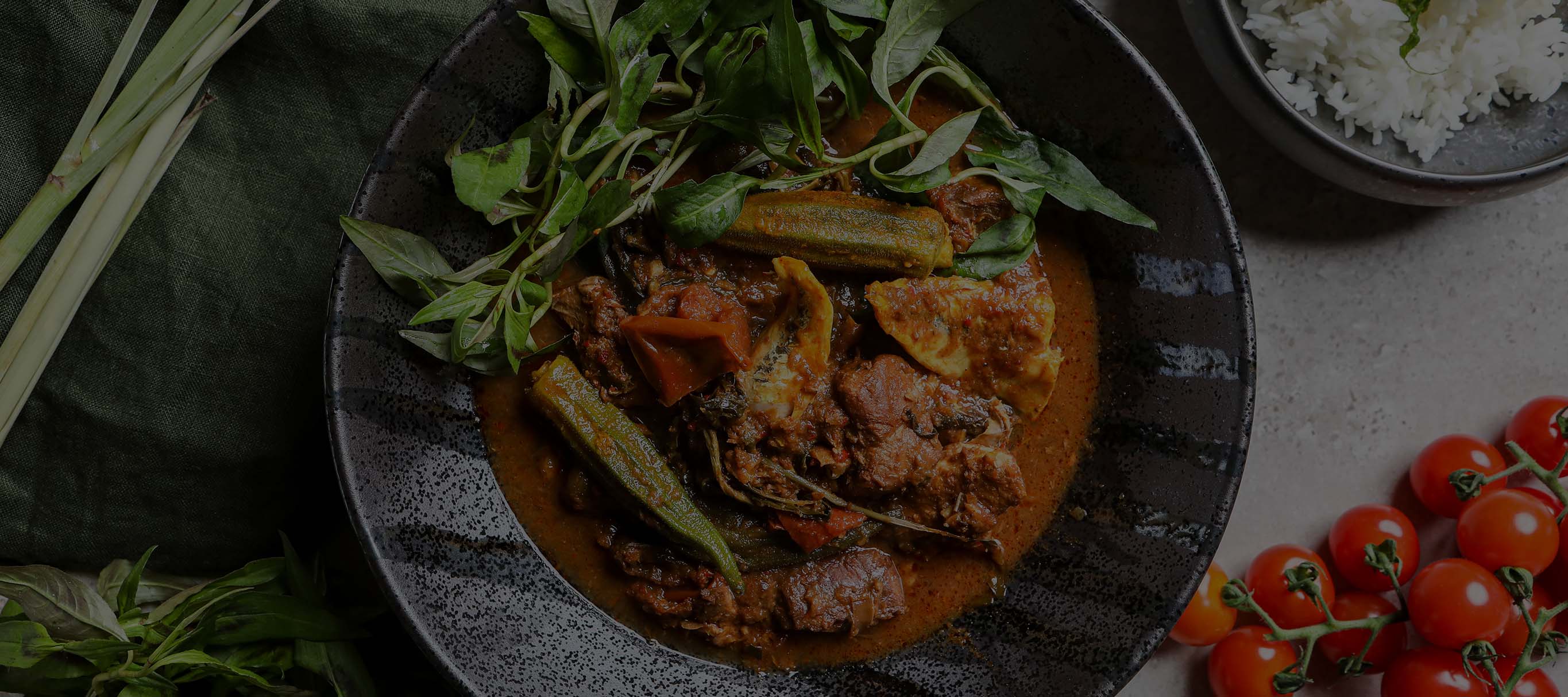 Recipe: Assam Pedas
Spicy Tamarind Fish
RECIPE » Diana Chan's assam pedas (spicy tamarind fish)
Edited by Sofia Levin
Images supplied
Television host and MasterChef winner Diana Chan shares her recipe for assam pedas (spicy tamarind fish), her go-to Peranakan dish that reminds her of growing up in Malaysia.
"Assam pedas is a dish I grew up eating a lot of back in Malaysia. It is a quintessential dish in the Peranakan cuisine combining the influence of the Chinese immigrants to the Straits of Malacca and the local Malay cuisine. Apart from fish as the main protein used in the dish, the flavour is a perfect balance of sweet and sour and uses a lot of fresh spices and herbs in the paste. It is best eaten with a bowl of warm rice."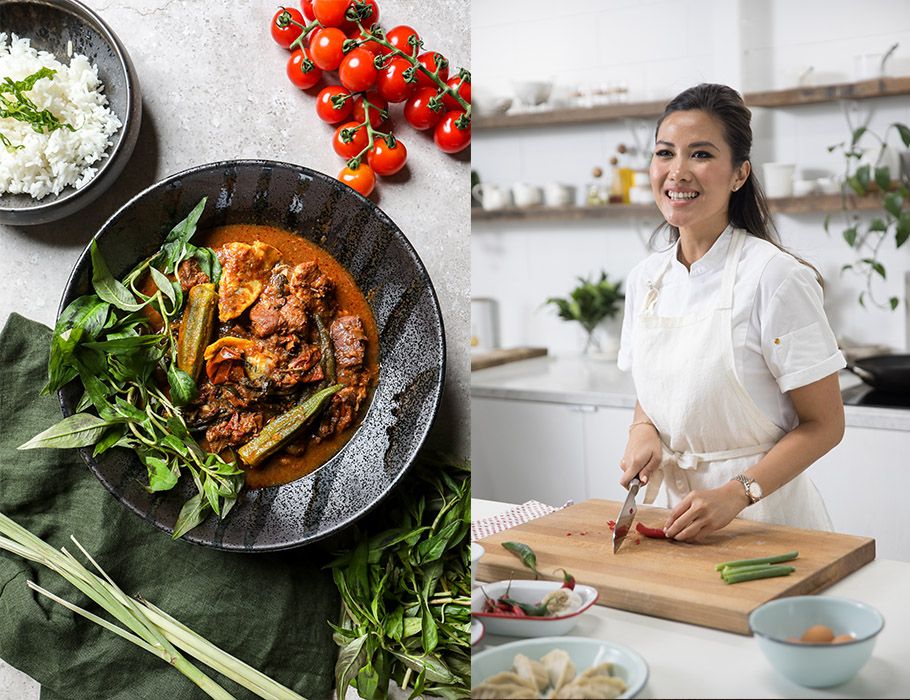 Assam Pedas Recipe With thanks to Diana Chan
Serves 4 people
Ingredients
1/2 cup vegetable oil
3-5 makrut lime leaves, torn
2 tomatoes, quartered
1½ cups water
1 cup tamarind paste
½ cup sugar
750g snapper or blue eye (pin boned)
a few sprigs of Vietnamese mint, plus extra to garnish
small bowl okra, washed
juice of 1 lime
salt to taste
For the spice paste
5 shallots, peeled & roughly chopped
3 cloves garlic, peeled
5cm turmeric, chopped
2 lemongrass stalks, white part only (reserve tops for cooking)
6 dried chillies, de-seeded & soaked in warm water for 15 mins to soften
6 long red chillies, roughly chopped
1-inch block shrimp paste, toasted
Method
1. First, make a paste by blending all the spice paste ingredients into a smooth paste.
2. Next fry off the spice paste in an oiled wok or a saucepan for three to five minutes or until fragrant. Bruise the tops of the leftover lemongrass and add in.
3. Add makrut lime leaves and tomatoes and cook for a few minutes. Add in the water and tamarind paste, stirring through. Add sugar and stir until dissolved.
4. Salt the fish fillets liberally and add into the wok or saucepan. Let the fish cook halfway through, three to five minutes.
5. Add in the Vietnamese mint and okra. Cover with a lid and allow to simmer. Soften the vegetables for another five mins. Remove the lid and add in extra lime juice and salt if needed. You are looking for a balance of sourness, sweetness and a slight hint of spiciness.
6. To serve, carefully remove the fillets and place into a bowl, then add the rest of the ingredients and garnish with a few sprigs of fresh Vietnamese mint. Serve with steamed jasmine rice.
Around the World in 80 Lesser-Known Melbourne Restaurants
FREE food guide when you subscribe.