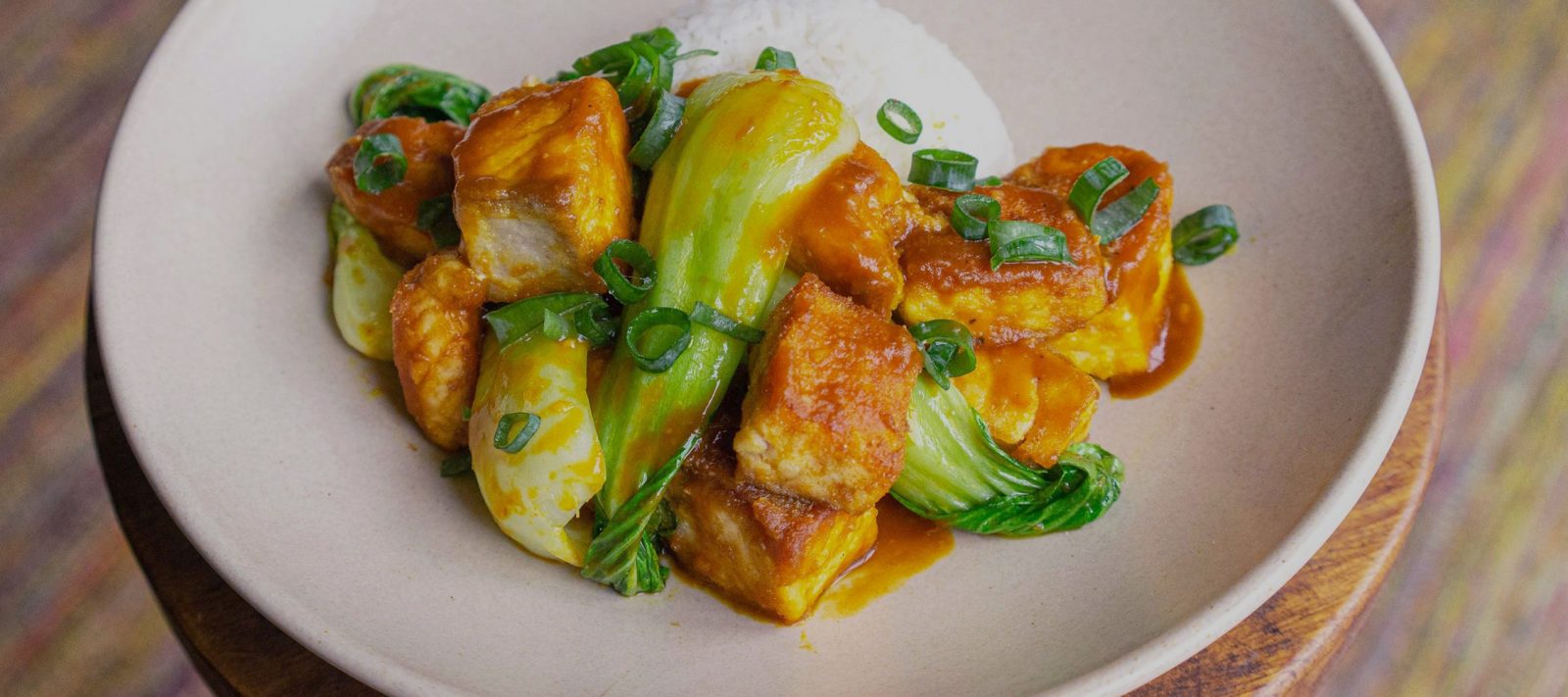 RECIPE » Alejandro Saravia's Salmon Saltado
Words Sofia Levin
Images by Sofia Levin & supplied
Peruvian chef Alejandro Saravia shares a simple recipe for salmon saltado, a pescatarian-friendly version of the popular Chinese-Peruvian dish lomo saltado.
Peru's most prized ingredient is aji amarillo, a native yellow chilli. It features in this recipe from chef Alejandro Saravia, a salmon version of the popular Chinese-Peruvian dish lomo saltado. You can buy aji pastes from your local Latin deli. In Melbourne, I get mine from Casa Iberica.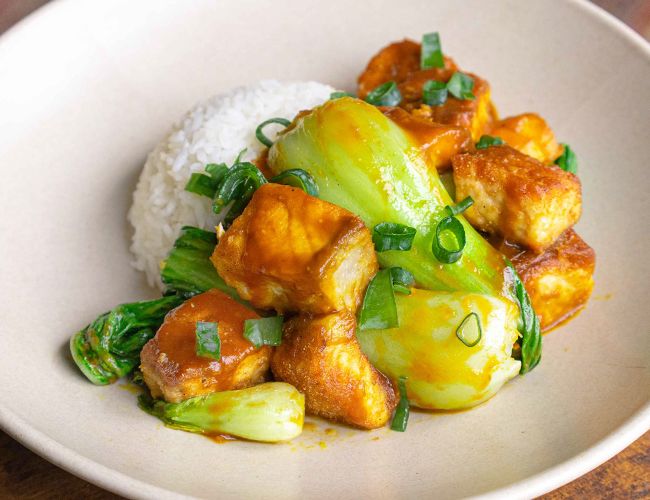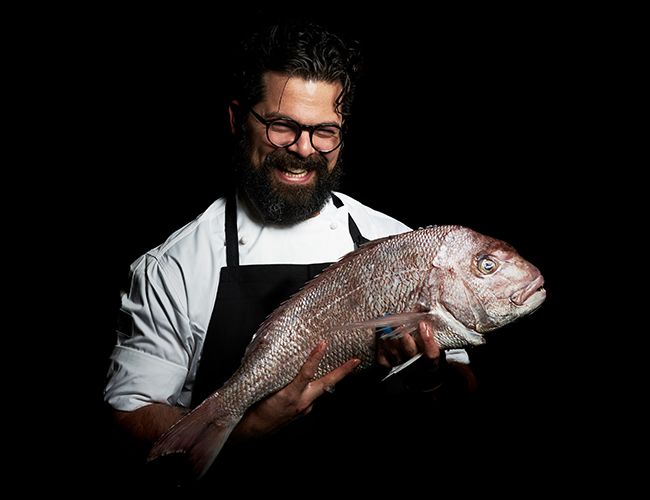 Peruvian Salmon Saltado Recipe With thanks to Alejandro Saravia
Serves 4

Ingredients
800g skinless salmon fillet
100g rice flour
100ml olive oil
2 bunches bok choy, leaves washed & separated
salt & pepper
spring onion to garnish
rice for serving



Ingredients for the sauce
2 oranges
150g aji amarillo paste
125g aji mirasol paste
100ml soy sauce
50g pureed ginger



Method for the sauce
1. Char whole oranges over stove or grill.
2. Cool, then juice and pass through a sieve to remove pith.
3. Add the aji amarillo, aji mirasol, soy sauce and ginger to the juice and mix until smooth.



Method for the fish
1. Dice salmon fillet into 3cm x 3cm squares.
2. Mix salt and pepper with the rice flour.
3. Evenly coat fish with seasoned flour.
4. Pour oil into a large pan. When it starts to smoke, add fish. Cook until outsides are crisp.
5. Add bok choy to the same pan and cook for 2 minutes.
6. Slowly pour in 50 to 100ml sauce (depends on how juicy you like it) and cook for a further 2 minutes. Store extra sauce in the fridge.
7. Serve with steamed rice and garnish with chopped spring onion.
Around the World in 80 Lesser-Known Melbourne Restaurants
FREE food guide when you subscribe.