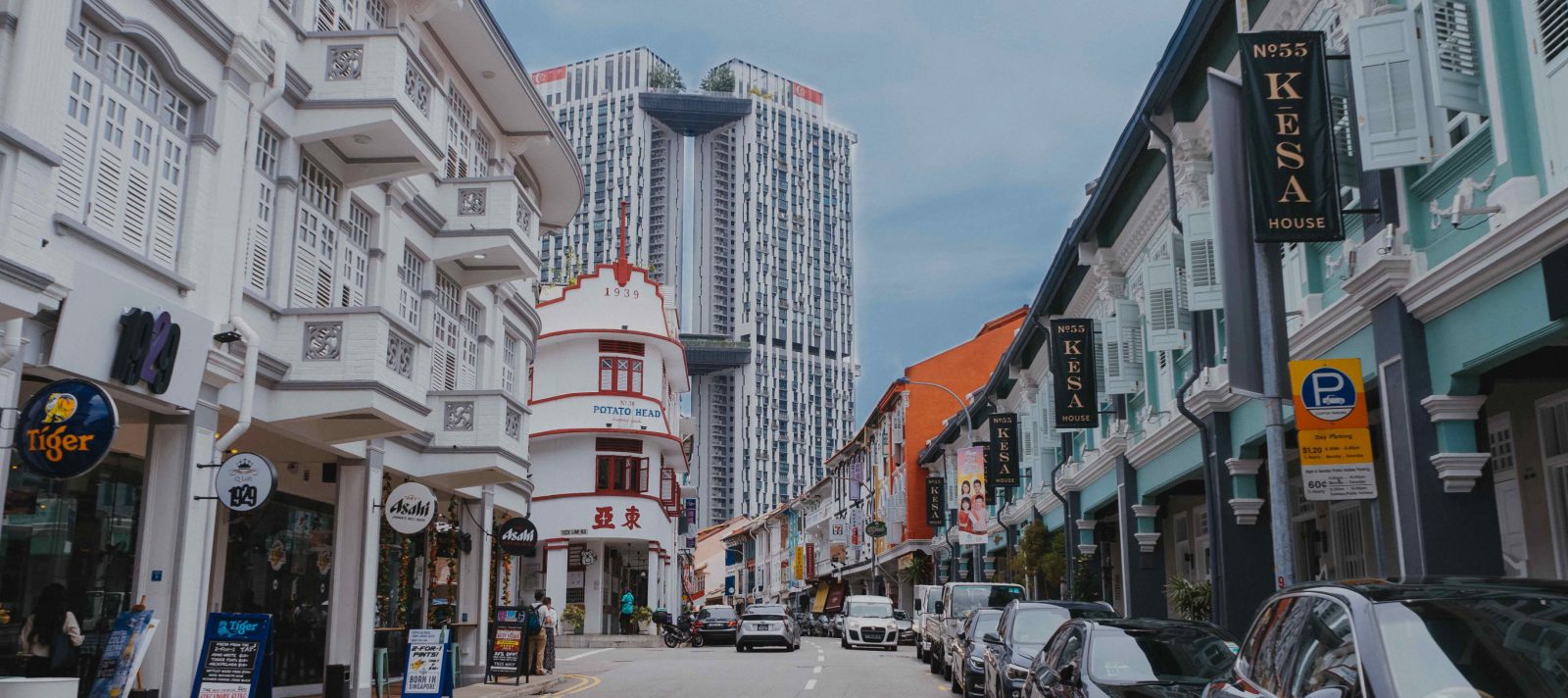 Tong Ah Eating
House, Singapore
A Brief History of Singapore's Beloved Coffee Houses
Words & images  by Sofia Levin
When someone mentions Singapore you probably picture the Marina Bay Sands infinity pool. Perhaps Raffles' Singapore Sling comes to mind. Gardens by the Bay. Hawker Centres. Illegal gum chewing. But for me, quintessential Singapore is the kopitiam – traditional coffee houses dating back to the early 1900s.
"Kopi" is the Malay word for coffee, while "tiam" is Hokkien for shop. Today you'll mostly find them in government-built apartment complexes and hawker centres. In the 1920s, female Chinese immigrants became preferable candidates for domestic work. Many of the colonial Brits who had originally hired men for the same jobs left Singapore before and after the war and independence. Without work, these men turned to what they knew and set up kopitiams. The traditional Chinese flavours they knew merged with European components, like coffee and eggs with toast.
Following the Great Depression in the 1930s, modest earnings forced these entrepreneurs to come up with new methods to make average-quality coffee taste good, namely frying beans with sugar and butter in hot woks before brewing them. Kaya jam – the caramelised coconut and pandan spread that's served on toast – was purportedly brought to Singapore by Hainanese galley hands on British ships. They turned to eggs, sugar, coconut and pandan when good ol' strawberry jam ran out.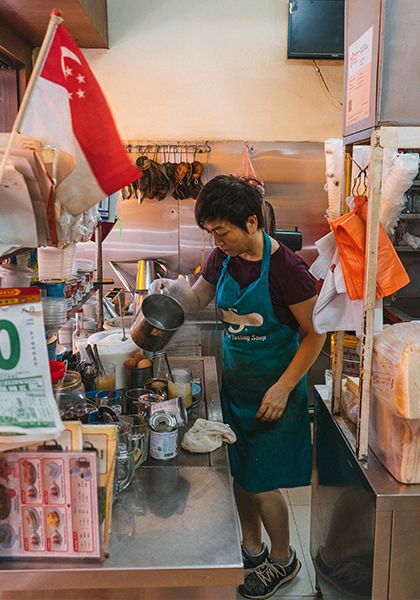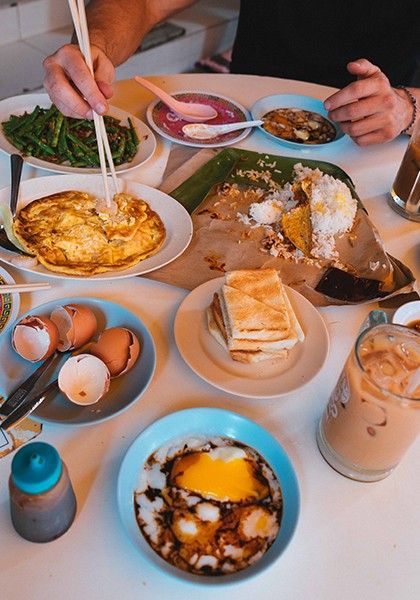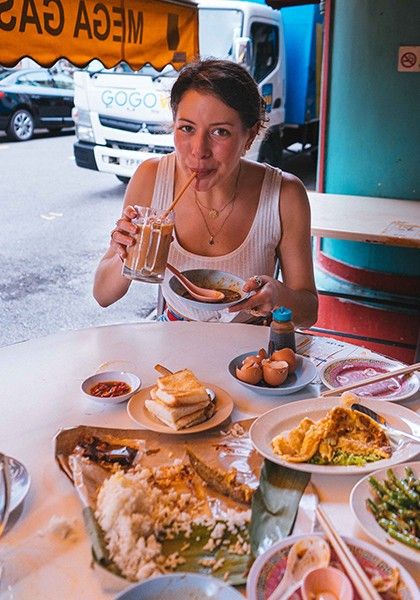 The kopitiam was king between the 1920s and 1950s. Some even fronted illegal gambling houses. During the 1950s the Singapore Housing Development Board started to build residential complexes and shopping centres, where most kopitiams are today. Still, their roots are strong. It was a Hainanese immigrant who set up the first kopitiam, Killiney Kopitiam, in 1919. Ya Kun Toast, founded in the 1940s by Loi Ah Koon, now has more than 100 franchised stores across Asia. One of my favourite dining experiences in Singapore, thanks to its simplicity, was eating breakfast at Tong Ah Eating House. It opened in the iconic heritage building on the corner of Teck Lim and Keong Saik Roads in 1939, but moved up the street in 2013 when Bali's Potato Head bar flashed the building owner its deep pockets.
While international restaurants and new-age chefs open one after another on Keong Saik Road, Tong Ah Eating House still serves kopi and kaya toast. Traditional combos include soft-boiled eggs and toast with melted butter and kaya jam, or with nasi lemak in place of toast. Cracked open the soft-boiled eggs (also called half-boiled eggs), which plop effortlessly into the bowls provided. The idea is to use the soy and white pepper on the table for seasoning, before dunking the kaya toast into the eggy mixture.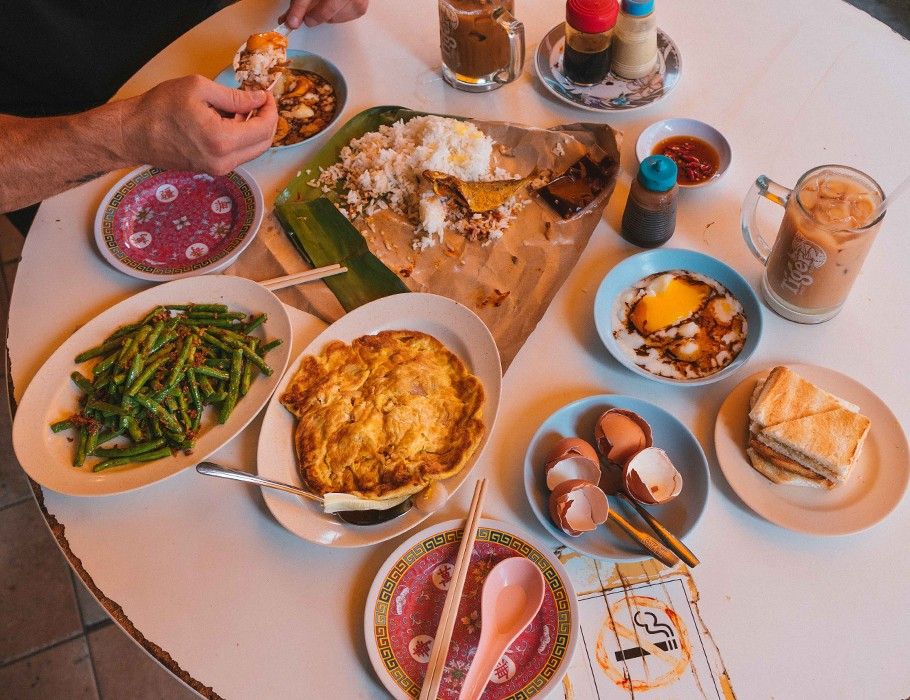 If you're not a fan of onsen-style, slow-poached eggs – or if you're pregnant – a Singaporean breakfast might not be for you. The kaya is homemade and thick, more gluggy than sticky – think custardy dulce de leche with tropical, herbaceous notes from the pandan. Tong Ah Eating House is also famous for its triple toasted bread, with any charring scrapped off with a tin lid from an evaporated milk can in between toastings. In the evenings affordable, homemade dishes called tze char are available.
Tong Ah Eating House turned 80-years old in 2020. The current owner took over from his father in 1999 and carries on the kopitiam traditions started by his great-grandfather, but the times are a-changing. As developers and international businesses buy up central Singapore, the little guys get pushed out. The next generation increasingly views taking over traditional family businesses as undesirable and modern interpretations of kopitiams – as well as slick third-wave coffee operations – are coveted by millennials. It's all part of history, which inherently changes and adapts, but so long as original kopitiams exist, you should start your day at one when visiting Singapore.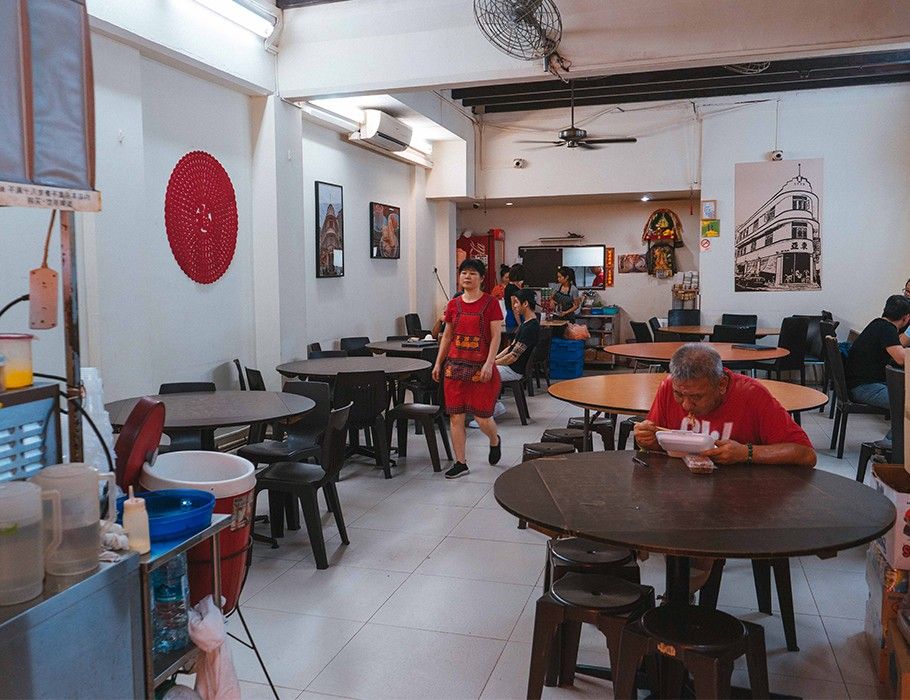 Singaporean Coffee Ordering Cheat Sheet
If you want to eat breakfast like a local at a kopitiam, you might as well order your kopi like a local, too. Here's how to order coffee in Singapore.
Kopi: black coffee with sweetened condensed milk
Kopi-O: black coffee with sugar
Kopi-C: sugar and evaporated milk (C stands for Carnation, a brand of evaporated milk. Similar to western coffee)
Kopi Peng: black iced coffee with condensed milk
Kopi Kosong: black coffee without sugar
Kopi Siew Dai: black coffee with condensed milk but less sugar
Kopi Gau: strong coffee with condensed milk
Kopi Poh: weak coffee with condensed milk
Yuanyang: a half-tea and half-coffee mix with condensed milk
Dapao: takeaway (add to the end of your coffee order)
Combine terms to order. For example, a strong iced coffee with sweetened condensed milk is "kopi gau peng". If you'd rather tea, swap "kopi" for "teh" – the same terms apply. Hot black tea without sugar is "teh-o kosong".
Around the World in 80 Lesser-Known Melbourne Restaurants
FREE food guide when you subscribe.