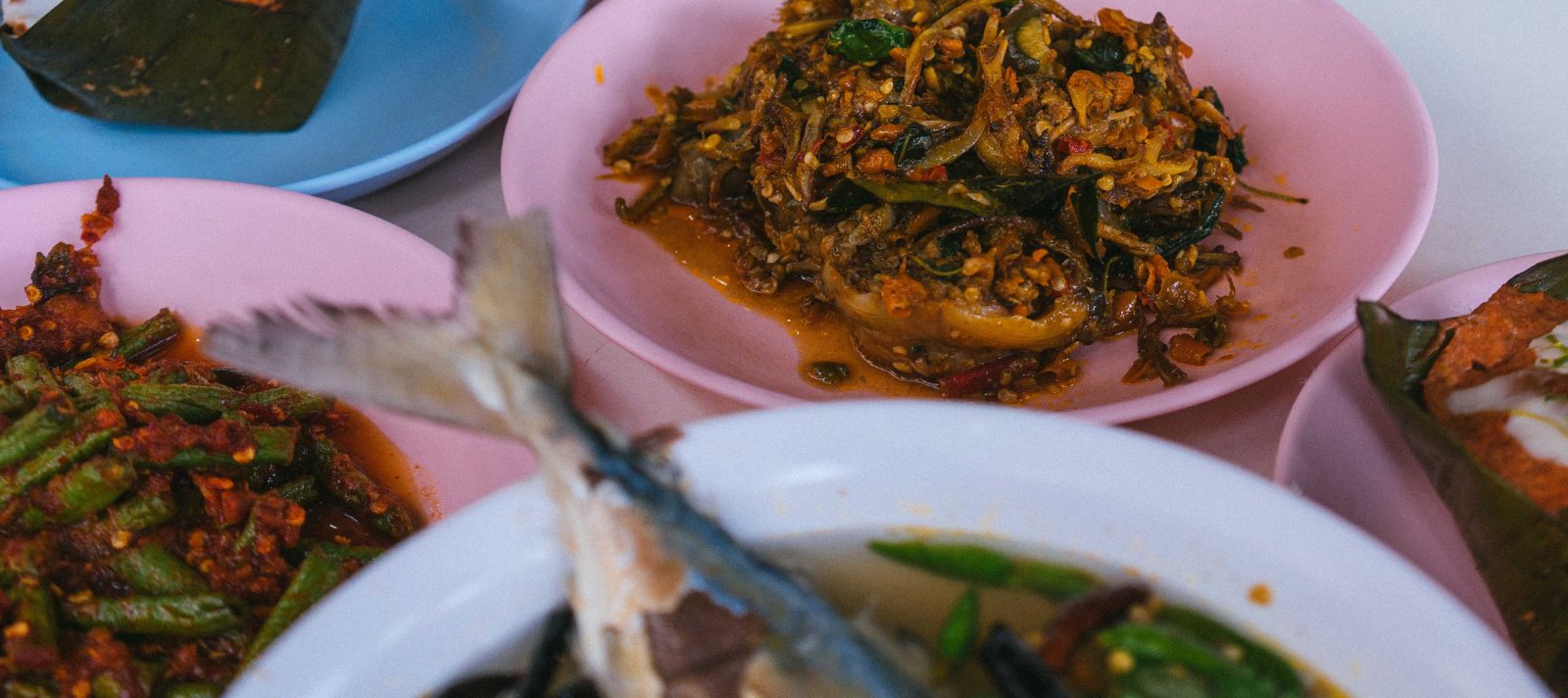 Pa-Daeng Kitchen
Bangkok
Eat a quintessential Bangkok meal beside locals at Pa-Daeng Kitchen
Words & images by Sofia Levin
Recommended by Thai friends, you won't find this khao gaeng restaurant in any of the guidebooks. Food doesn't get more local than at Pa-Daeng Kitchen.
"This is my mum's favourite place," says Palisa Anderson, owner of Chat Thai restaurants and Boon Luck Farm in New South Wales, Australia. She's spent the last hour fretting that we're arriving at Pa-Dang Kitchen (aka Pa Daeng Restaurant and Khrua Pa Daeng) too late, even though it's barley past noon. "It's a khao gaeng restaurant," she explains as we step out of the taxi and cross the road. "It just means dishes served with rice. Everything is made fresh or slow-simmered overnight but the best dishes sell out quickly." The counter takes up most of the shop, which only has room for a few tables on either side. The wall behind the desk where payment is taken is hung with framed photos of the family with each other, royalty and in news clippings. In the far left corner two men are de-stemming tiny green chillies.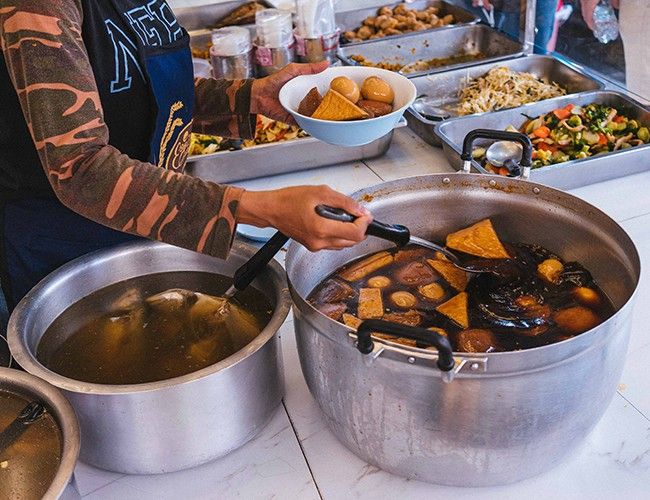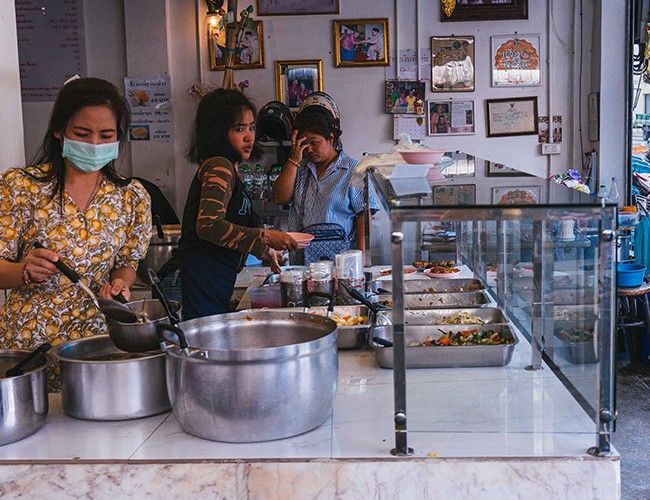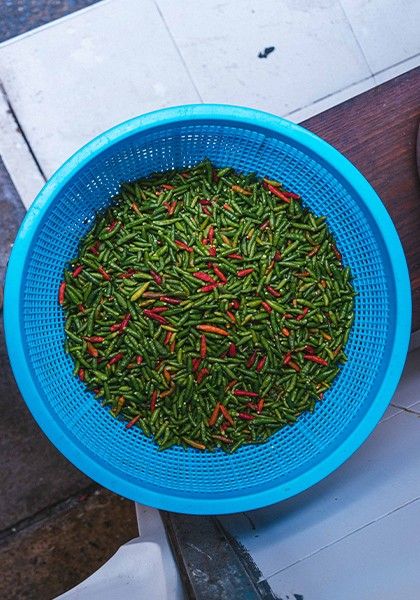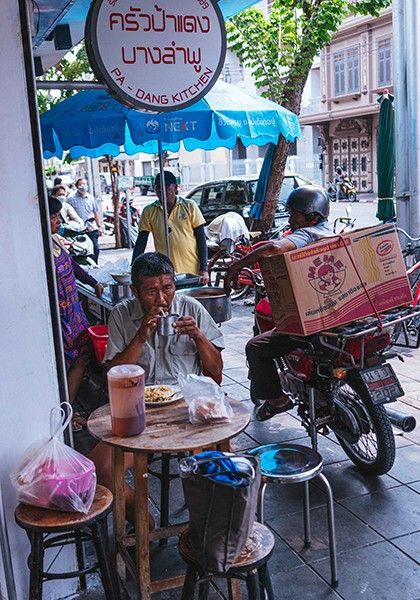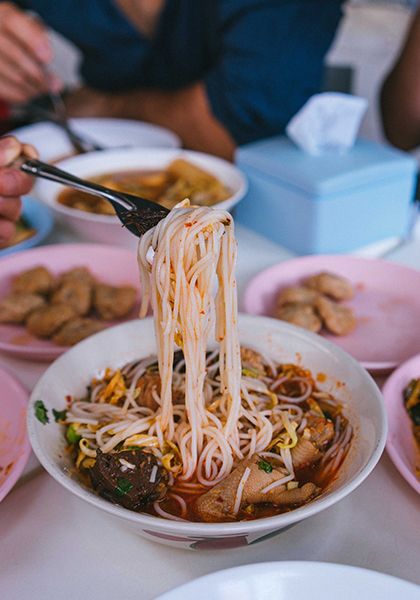 Most people visit in the morning for breakfast or to pick up food for lunch. "Everything's gone!" Palisa says, exasperated, but I still count more than 15 stainless steel trays and pots filled with food. No one is going hungry today. The second-generation owner of the 40-plus-year-old business apologises profusely in Thai about his diminished selection as we pull two tables together. Out comes moo paloo, a braised dish of spongy tofu, hard-boiled eggs and pork belly, its fat rendered and soft, all bobbing in umber five-spice broth. Kai loug kheuh, or son-in-law eggs, yield gelatinous yolks. Moussey hor mok pla, fish curry steamed in a banana leaf cup with coconut milk, is an airy, oceanic pudding. The clear and sour tom yum pla too has green chilli-studded broth and a whole mackerel spilling over the sides of the bowl.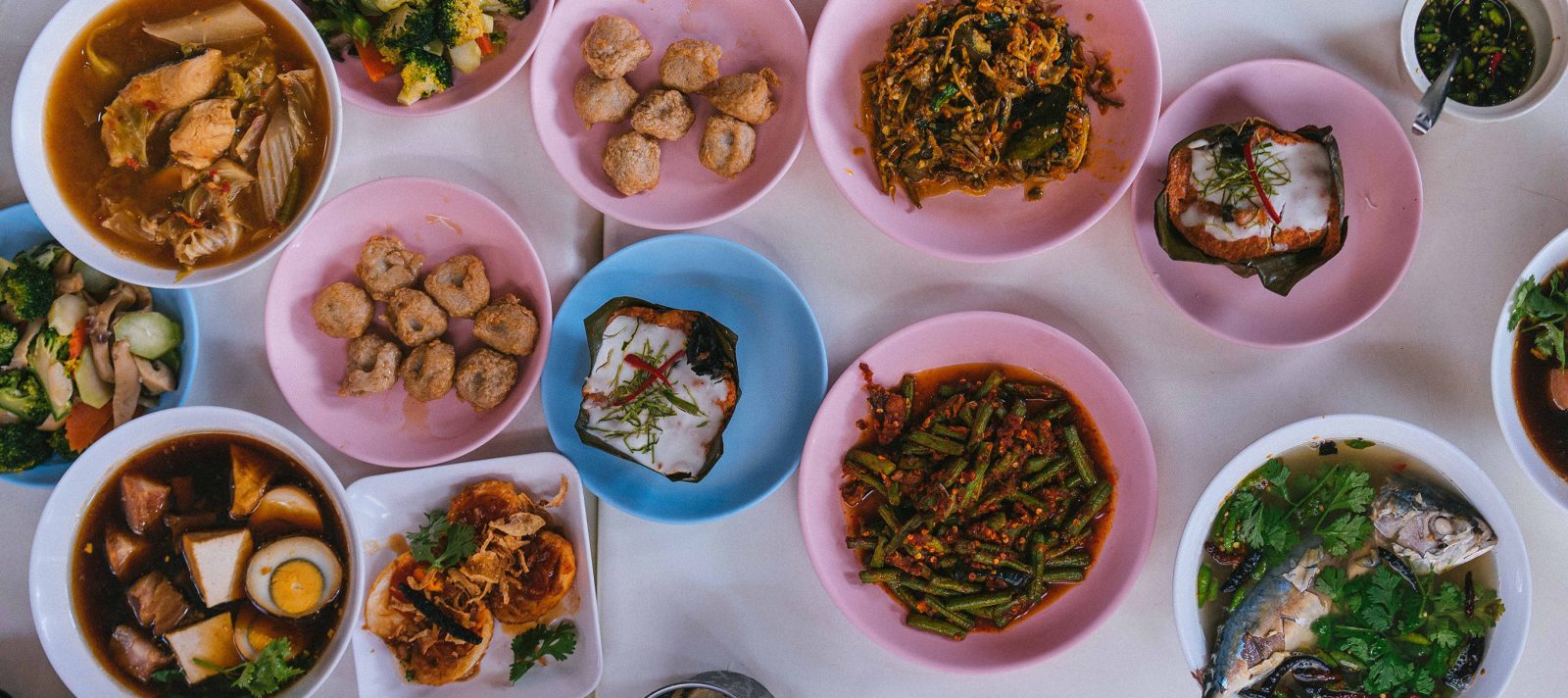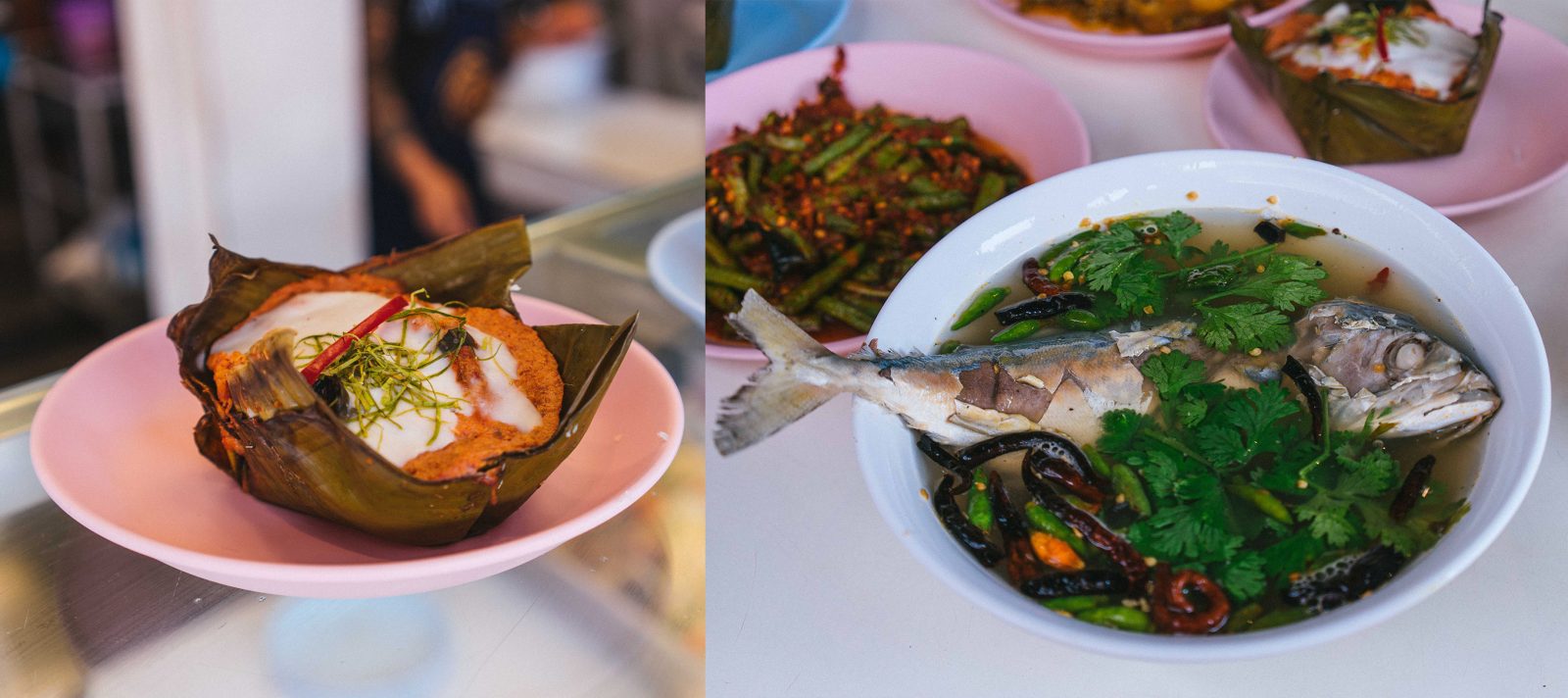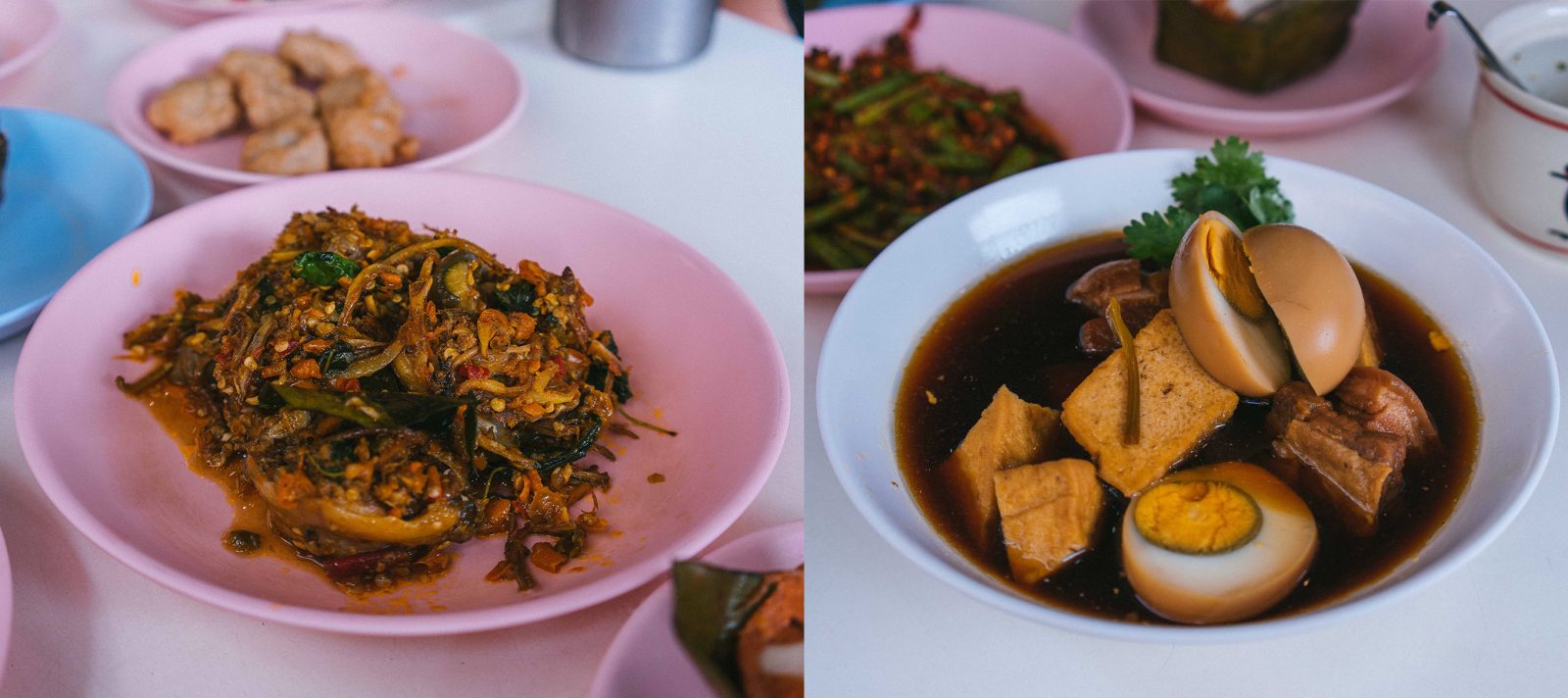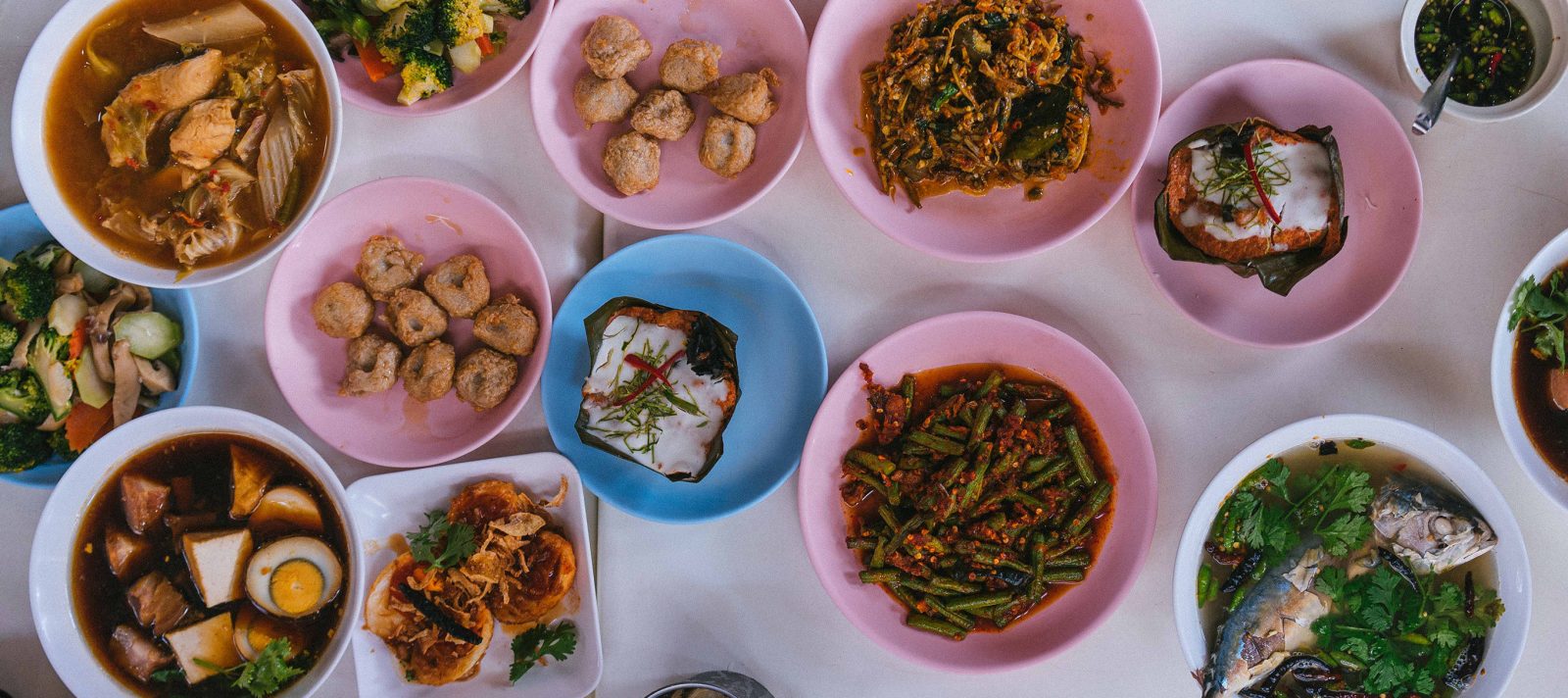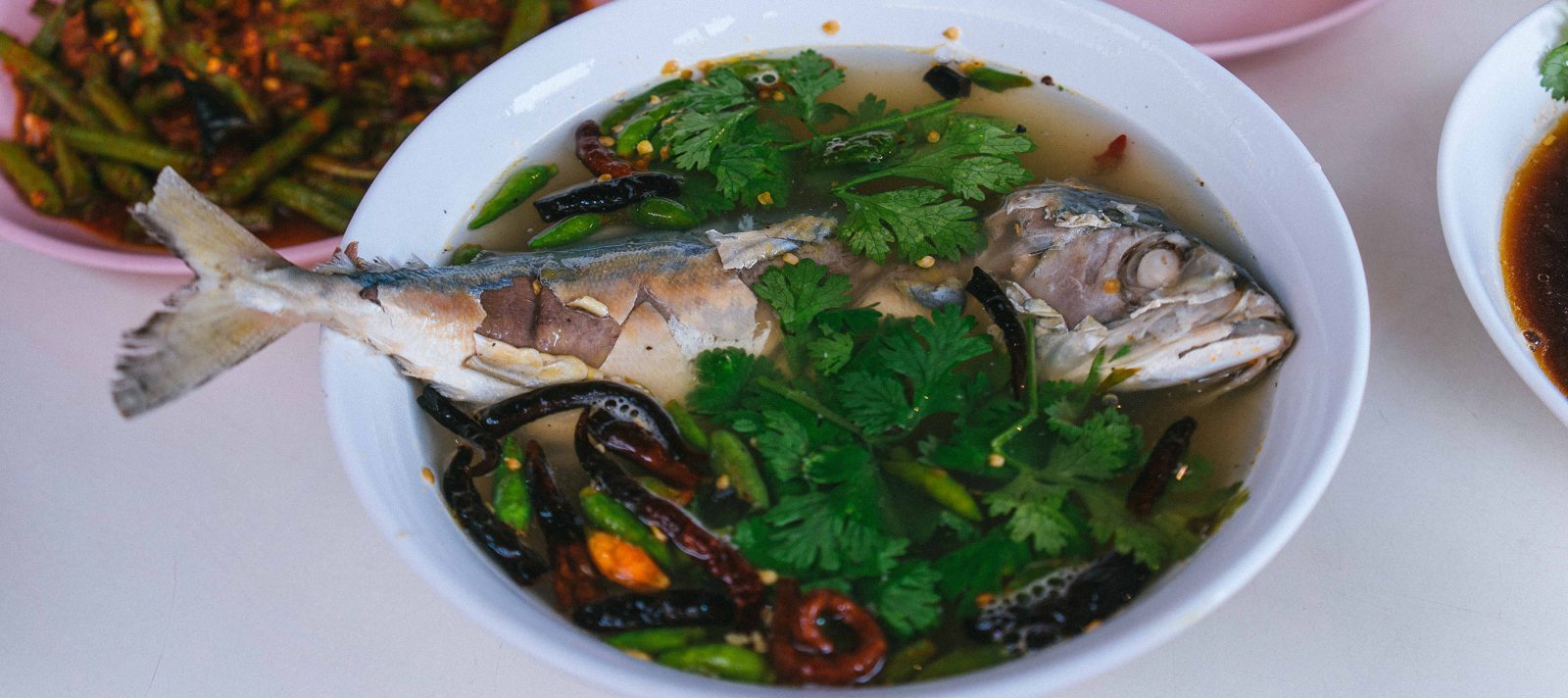 Khanom jeen nam ngeow, a spicy broth from northern Thailand with Chinese and Burmese roots, is a warming concoction of jellied blood, crushed tomato and chicken feet – all tangled with thin, round rice noodles and smattered with fried garlic. There are bouncy fish balls made from scratch and our table is audibly pleased with pad ped pla duk, catfish curry with piles of yellow chilli and wild ginger. The owner catches us out of the corner of his eyes and brings another plate, this time apologising that there aren't many fleshy bits of fish left in the curry. We're fine with fish heads when they're this good, we tell him, and dig in.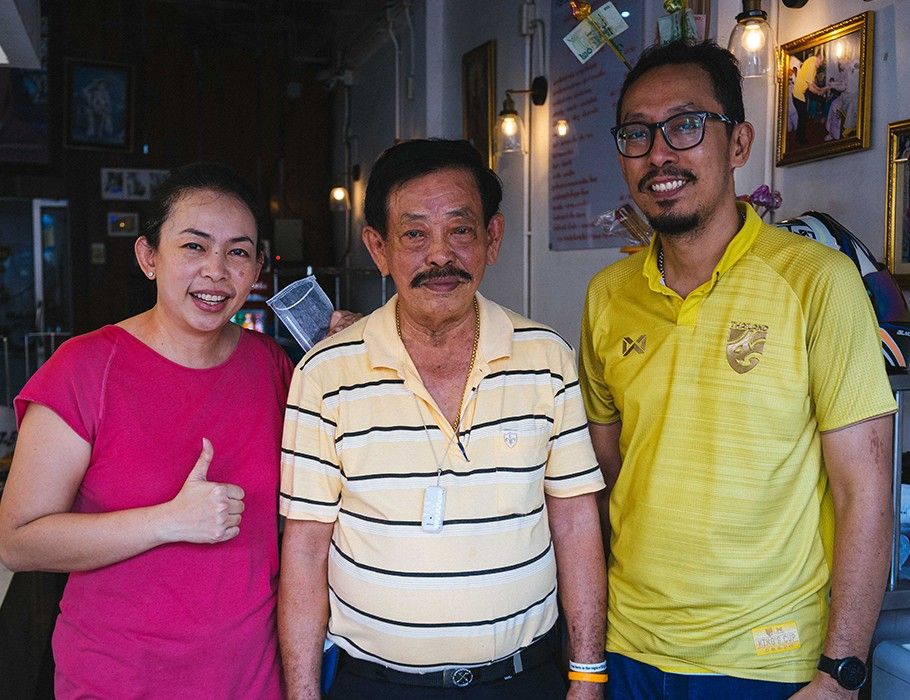 Details
Dishes 40 THB to 100 THB
423-425 Phra Sumen Road, Wat Bowon Niwet, Phra Nakhon, Bangkok
Sofia Levin was a guest of Palisa Farm, the Tourism Authority of Thailand and Thai Airways, but this article remains autonomous.
Around the World in 80 Lesser-Known Melbourne Restaurants
FREE food guide when you subscribe.