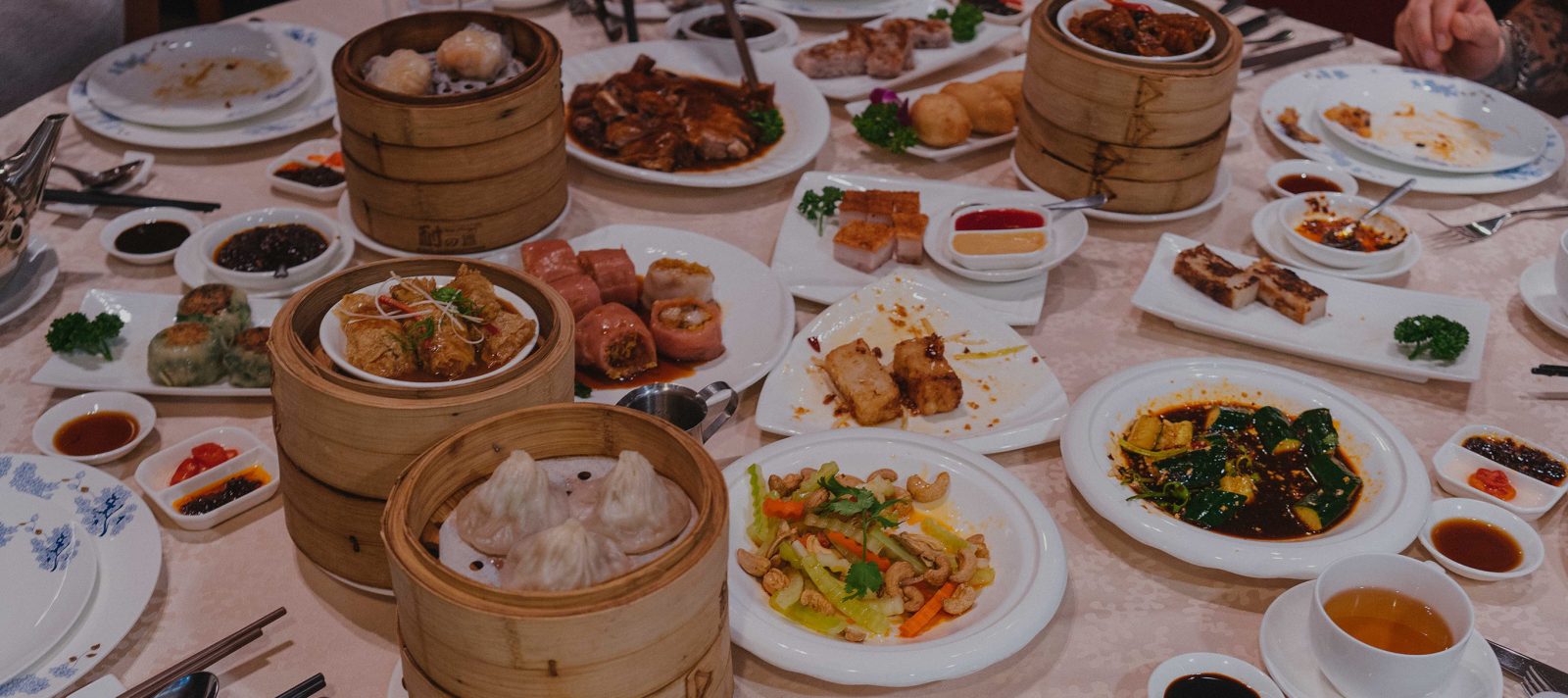 Bangkok's Favourite
Dim Sum
Bangkok's Best Dim Sum awaits at Chef Man
Words by Sofia Levin
Images by Kitti Gould & Sofia Levin
A Hong Kong-born master chef is behind delicate dumplings, rice noodle rolls and roasted goose at Bangkok dim sum favourite, Chef Man. Just make sure you visit with a hungry group.
The eponymous restaurant of veteran Chinese chef, Wai Yin Man ("Chef Man" is not a kitschy English name, as I ignorantly thought) is one of the most popular places in Bangkok for dim sum. Chef Man was born and raised in Hong Kong, which explains the influence in his Cantonese cuisine. The first of the three branches opened in 2011 at Eastin Grand Hotel, Sathorn, but today I'm at the bottom of The Royal Place 2, a condominium in the up-market Pathum Wan district. There's a gracious, well-to-do atmosphere, with smartly dressed families and groups perfectly placed among wooden panels, maroon carpet and matching cushioned chairs. Service is tight and the tablecloths without a crease, a palatable contrast to the brigade of chefs in the kitchen.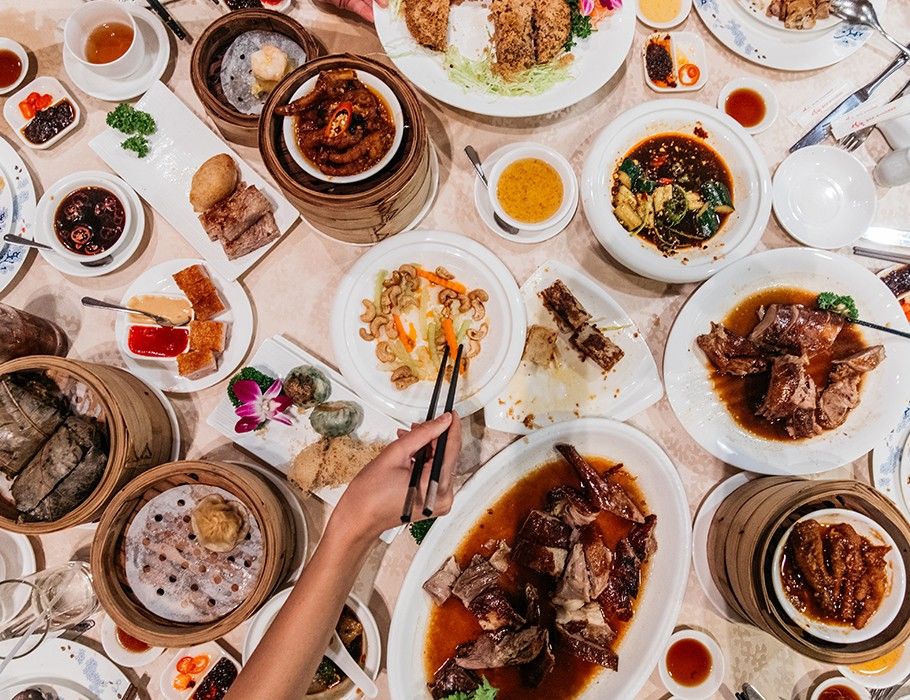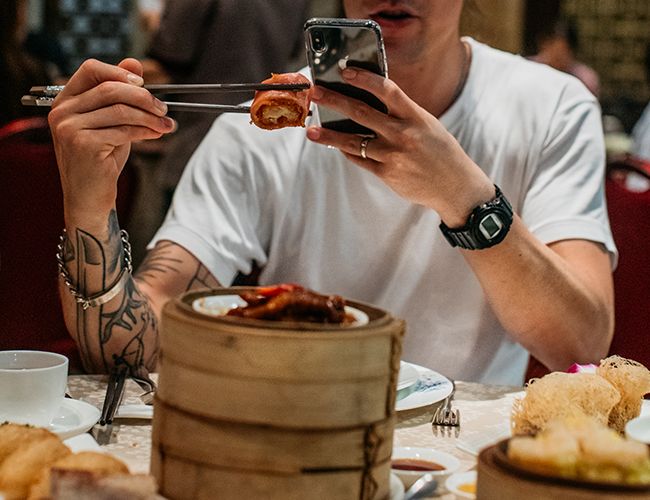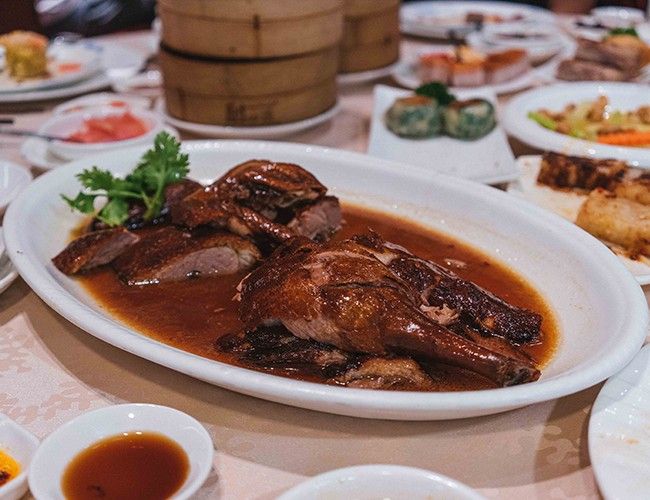 Chef Man has been awarded a Michelin Plate and is known for peking duck, ordered a day in advance. Our decision to dine was last minute, but I don't feel like I'm missing out. Were it not for the stacking ability of dumpling baskets, our spread wouldn't fit on the table. Highlights include roast duck and goose, dumplings from delicate har gow to crab xiao long bao, rice noodle rolls layered with thin pastry and wrapped around juicy shrimp, sago balls filled with minced pork in XO sauce, pillowy turnip cake, perfectly crisp pork belly, bua loy glutinous sesame rice balls in ginger soup, papaya slices tipped with lemon jelly and purple taro lava buns with hot liquid middles. My only regret is that I didn't schedule time for a nap afterwards.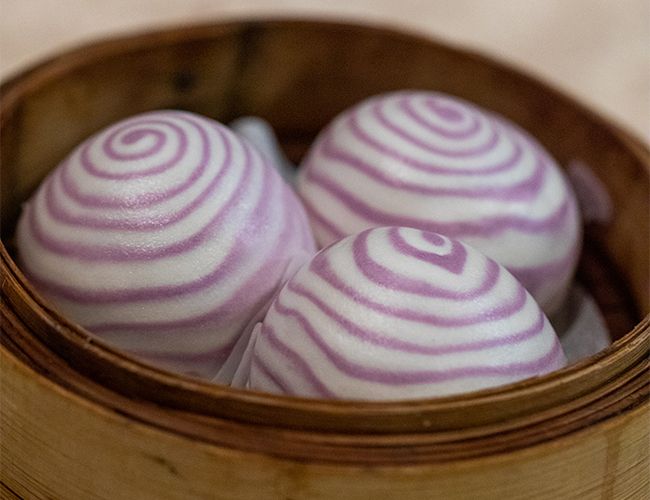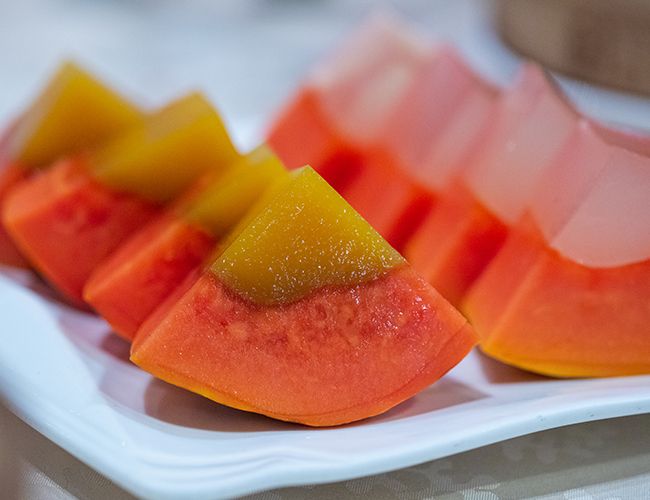 Details
Dim sum 115 BHT to 320 BHT (specialty dishes are more)
Royal Place, 2 Ratchadamri Road, Lumphini, Pathum Wan District, Bangkok

Check chefmangroup.com for other branches
Around the World in 80 Lesser-Known Melbourne Restaurants
FREE food guide when you subscribe.