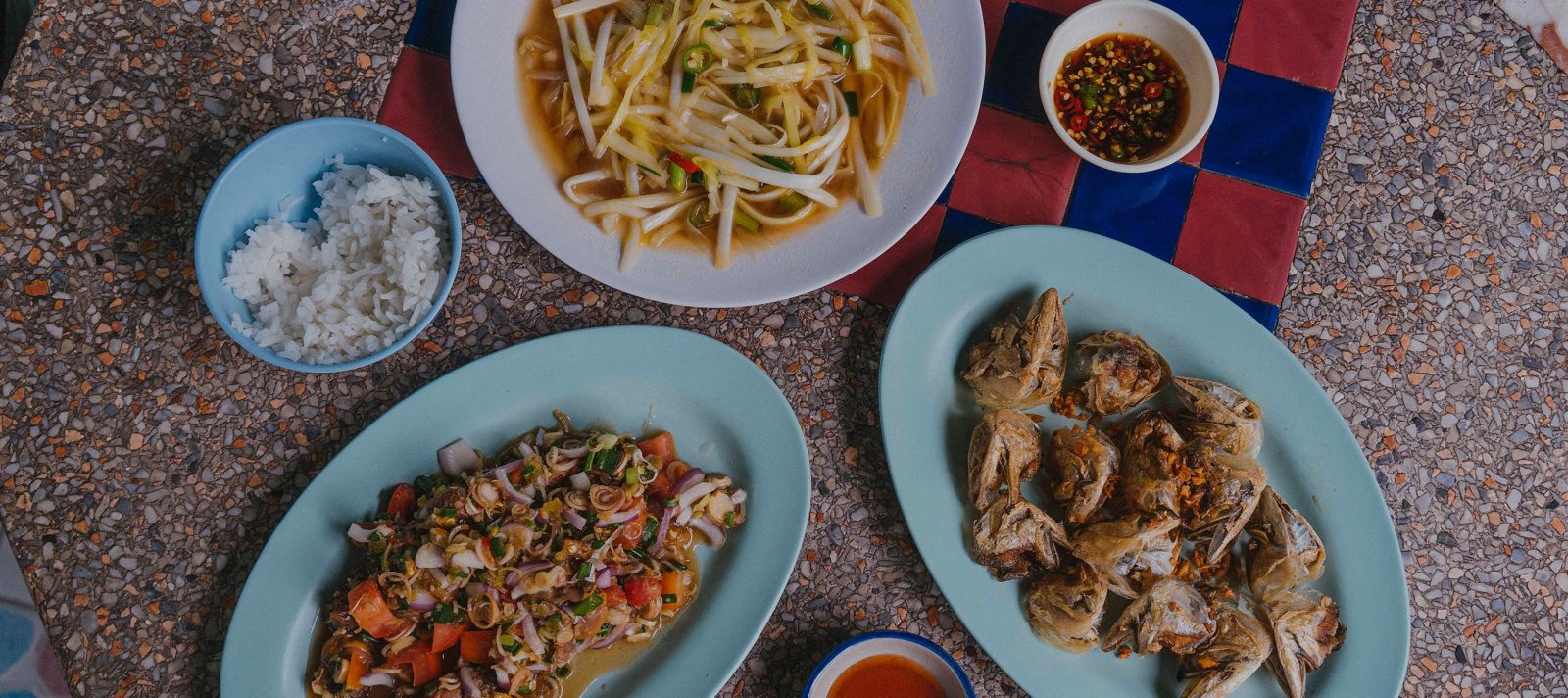 Soei Restaurant
Bangkok
Eating Fried Fish Heads at Soei Seafood Restaurant, Bangkok
Words & images by Sofia Levin
When there's a plate of fried mackerel heads on every table you know you're onto a good thing, but there's more to the menu at celebrity chef-approved Bangkok restaurant, Soei.
This local seafood restaurant was popular long before American chef and TV personality Andrew Zimmern dubbed it the best Thai meal of his life. That was in 2015, before Soei moved to a narrow side street in residential Phaya Thai. The front patio resembles a wet market once everything's been meticulously hosed down, its floral floor tiles spotless underfoot. Plastic baskets of seafood on ice sit beside the kitchen. Above them, faded soccer team photographs watch customers eat whole kaem pla too tod, garlicky mackerel heads so light and crisp they could have come from a chip packet. Indoors the air-conditioning rustles A4 paper scrawled with Thai, advertising dishes from blue-and-yellow wall panels.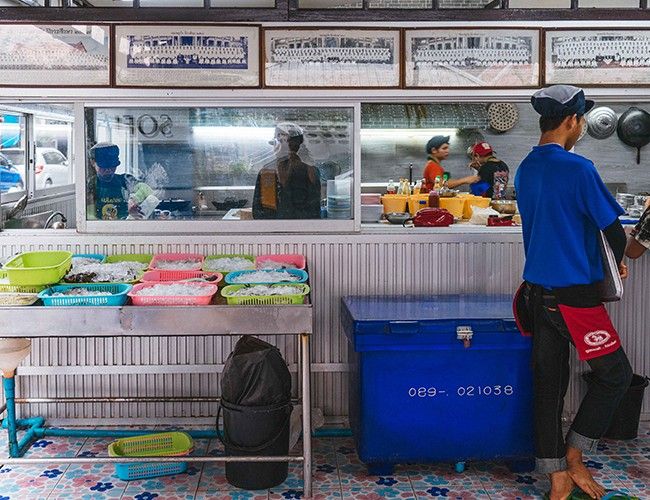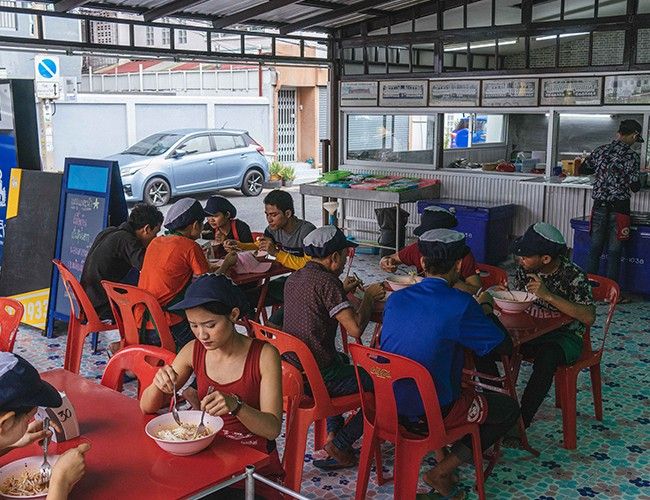 Fluorescent lighting aside, the ambience morphs from canteen to convivial when the tables are full, but you're here for seafood, not vibe. Once seated a 4x6 photo album with puppies on the cover and nameless dish highlights is presented with the regular menu. Visit hungry and order hot-as-hell tom yum pla too (mackerel tom yum soup); blood cockle salad lavished with herbs, shallots and galangal and aromatic pu pad pong garee (soft shell crab curry). Less seafood-oriented dishes range from kak moo pad ka prao (pork skin and fat stir-fried in red chilli and kaffir lime) to a number of plates incorporating frog meat. Tastes like chicken.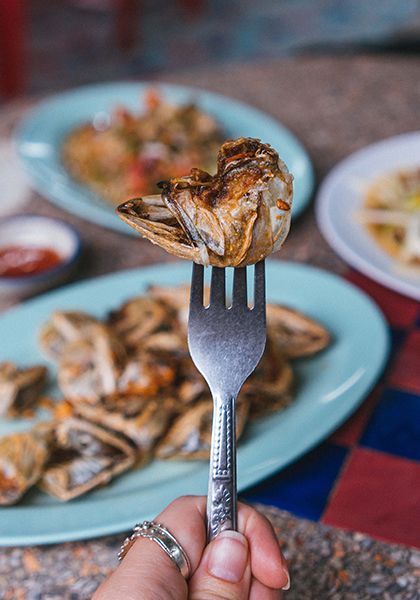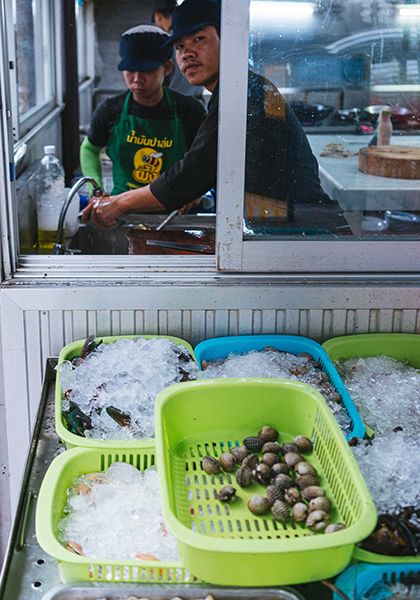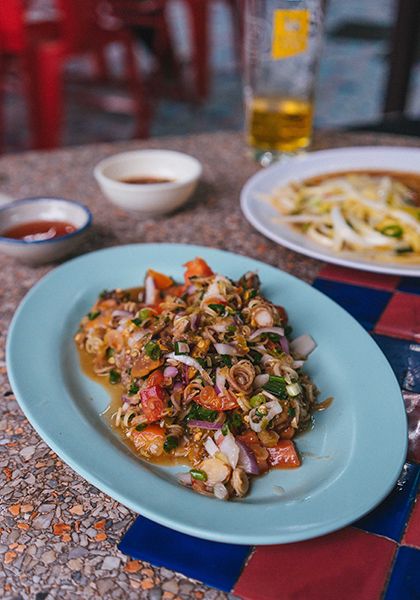 Details
100 THB to 150 THB
Phibun Watthana 6 Alley, Samsen Nai, Phaya Thai, Bangkok
Around the World in 80 Lesser-Known Melbourne Restaurants
FREE food guide when you subscribe.