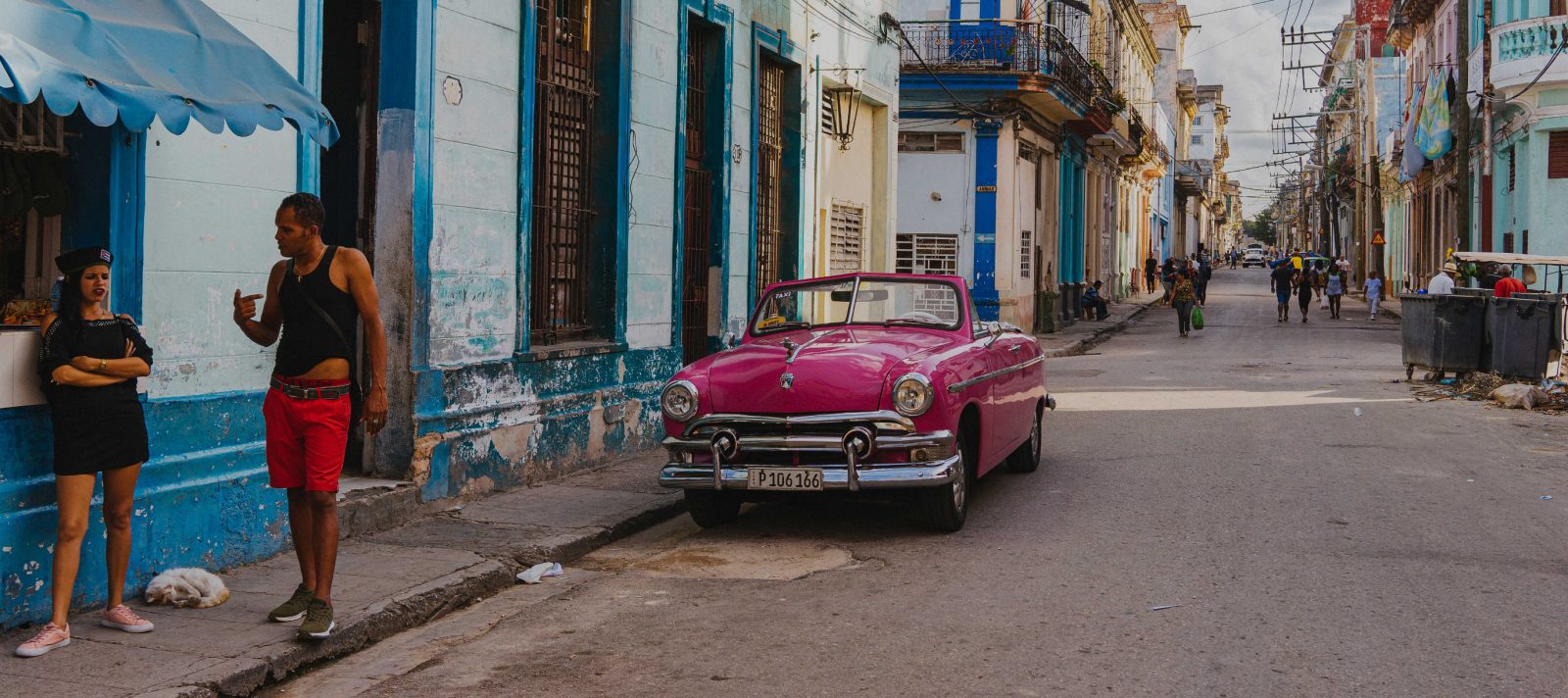 Eatinerary
Havana, Cuba
Havana Eatinerary: 48 Hours of Food in Cuba's Capital City
Words by Sofia Levin
Images by Sofia Levin & Greg Levin
This two-day Havana itinerary will have you eating your way around the city in no time, while still catching the most important sights in between meals.
If you really want to get into the guts of Havana, 48 hours is nowhere near enough. There are museums to attend, historical buildings to explore, colourful and crumbling streets to roam and so many places to eat that aren't listed on TripAdvisor. Five days is ideal, but if that's not an option, this Eatinerary focuses on where to eat and the essential sights, while helping you avoid Hemingway hunters*.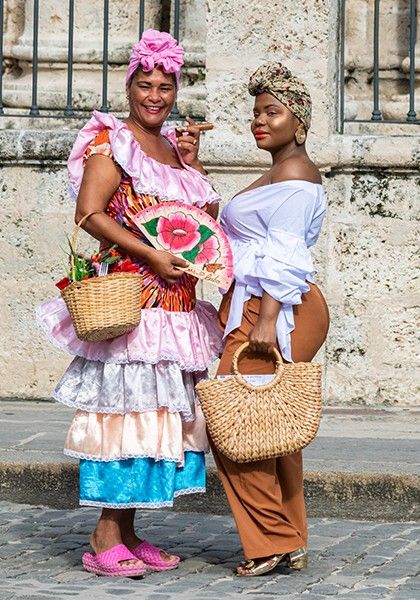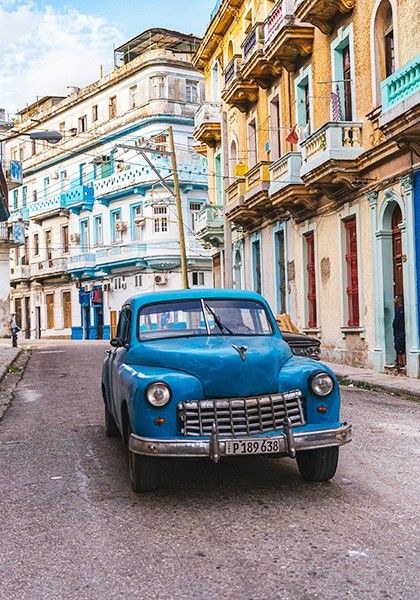 DAY ONE
8am Breakfast at Cafe Galeria Mamaine
Set in an old mansion with tiled floors, a timber mezzanine and local artworks, the cortado (equal parts coffee and steamed milk) at Cafe Galeria Mamaine comes with a biscuit and will snap you awake. Keep an eye out for hummingbirds in the bohemian courtyard and order toast with coconut jam, an omelette or ham and cheese sandwich (hell, for less than 2 CUC each, order all three).
Cafe Galeria Mamaine, 206, Calle L, La Habana, Cuba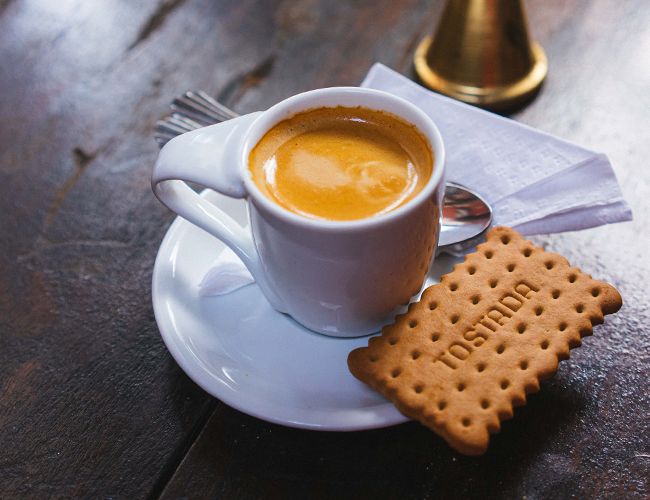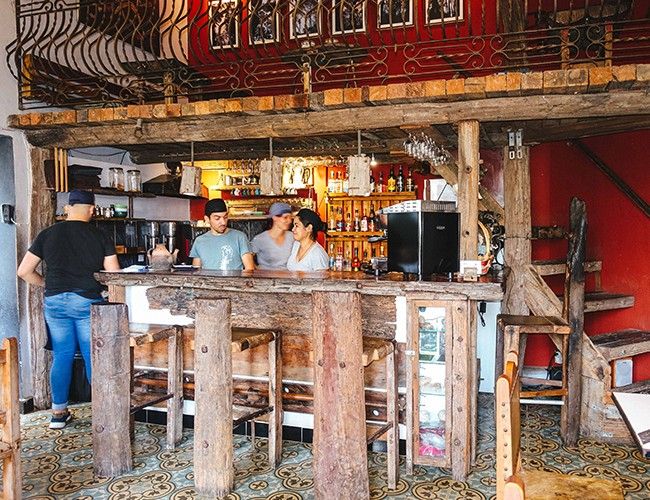 9.30am Free Old Havana Tour
Take a taxi (5 CUC) to the meeting point in the Old Town for the free walking tour. We met behind a cathedral near the Museo Revolucion, but you'll receive confirmation upon booking. It lasts around three hours and ticks a lot of boxes: San Cristobal Cathedral, the Spanish fort, Hemingway's haunts (from the outside), a stroll down cobbled Calle Mercaderes, Taller Experimental de Grafica (a workshop where you can by original art), plaza vieja (you can't miss the statue of the girl on a rooster holding a giant fork) El Templete and its lucky tree, old hotels and more. Besides the historical knowledge of the local guides, you can absorb their insight into life in Havana, from the stray dog adoption policy (each museum has to provide food and shelter for at least one) to which hotel sign to look for if you're young, in love and need a room for a few hours to escape prying family. While technically a free tour, tip a minimum of 10 CUC per person (other tour companies charge around 25 CUC). Tours also leave at 4pm. If you have more time, take the central Havana walking tour, too.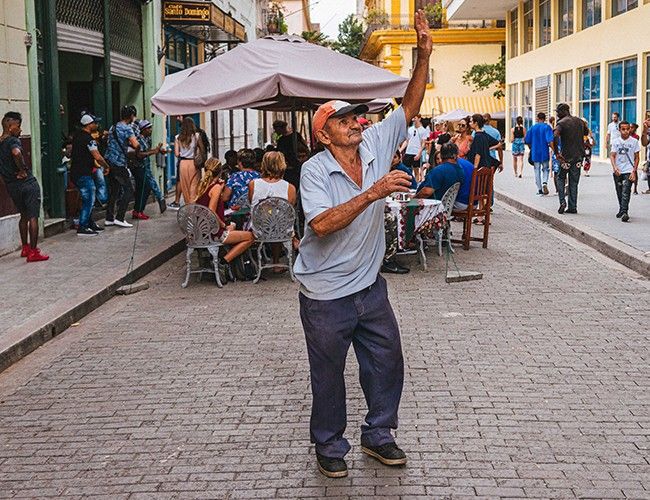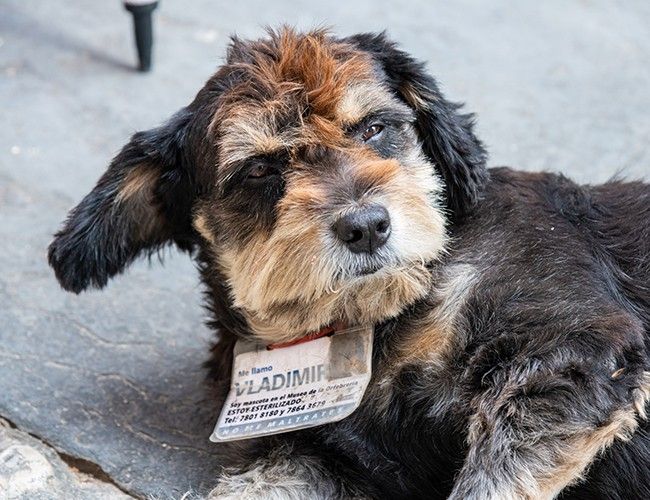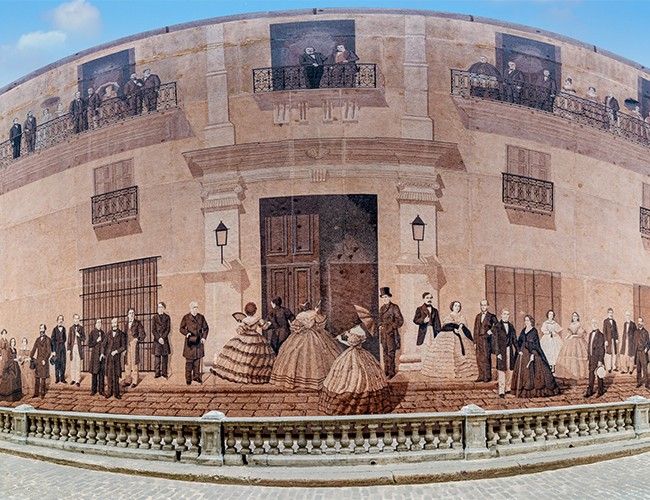 12.30pm Street Food Lunch
Before you attempt to buy street food, you'll need to change some CUC to the local currency, CUP. The exchange rate is about 25 CUP to 1 CUC, the latter pegged against the American Dollar. Before departing your free tour, ask your guide to point you in the direction of some decent street or local food to avoid aimless wandering. You might be close to Varíedades Obispo for fried chicken and dirt-cheap cola, or ask for the nearest location for a decent cajita; a cardboard box with rice, yucca and usually pork.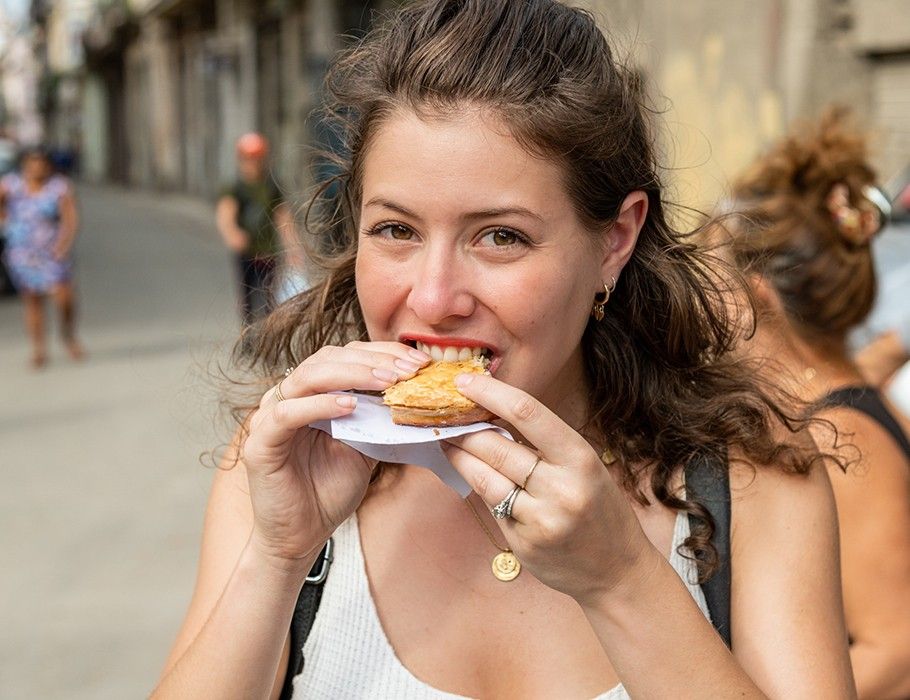 2pm Ice Cream Stop
One of the best places for ice cream is Helad'oro, where a scoop will set you back 1 CUC, but you'll want two in a waffle cone for 2.50 CUC. Both locals and visitors agonise over flavours here, but it's a great opportunity to try tropical mamey fruit in ice cream form – especially if you couldn't find it at the market. The mojito is another pick. Parque Cervantes is a one-minute walk away if you want to people watch, cheer kids playing soccer or get a wi-fi hit (around 2 CUC per hour, someone will approach you with a card that you carefully scratch to reveal a code).
Helad'oro, Aguiar No 206, Empredrado & Tejadillo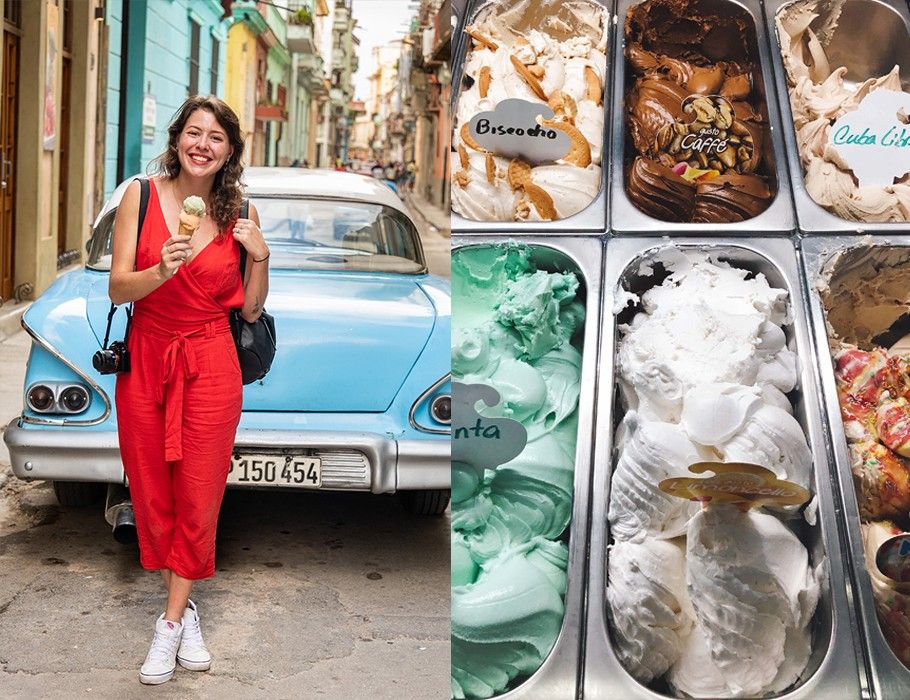 2.30pm Museum of the Revolution
Museo de la Revolucion closes at 4pm, so if you want to read every word at this extremely-text heavy museum, I suggest skipping ice cream and charging through lunch. Then again, it's only a five-minute walk from Helad'oro and an hour and a half there was plenty for me. The former Presidential Palace is stunning; a multi-storey building that chronologically explains what happened before during and after the revolution, as well as the key players involved. Across the way are tanks, bullet hole-peppered cars and a replica of the famous Granma yacht behind glass (it transported revolutionary fighters from Mexico to Cuba to overthrow President Fulgencio Batista). Take note that there's a hell of a lot of propaganda here.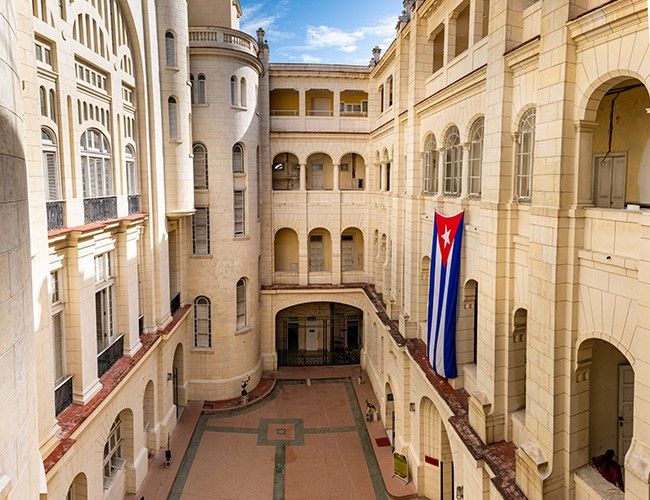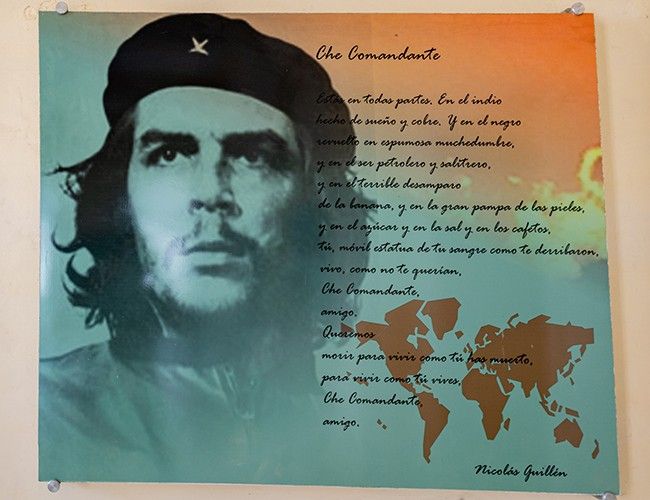 4.15pm Seaside Malecon Stroll
If you're exhausted, catch a taxi to the next stop for extra cocktail time. If not, it's about a 2.5km stroll from the museum to sunset drinks along the best bit of the 7km-long Malecon, a sea wall and local meeting spot that lines the coast. You'll see fishermen, young lovers and a few people strumming guitars – expect to be serenaded for a donation. There's an austere thanks to the grey concrete walls and derelict buildings, but the atmosphere is joyful. When the weather and seas are rough, the ocean crashes against the wall and pummels white wash onto the highway. When really bad, flooding closes the roads.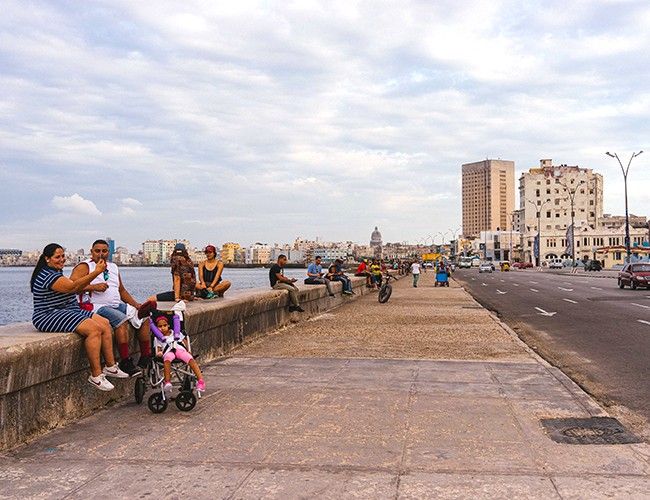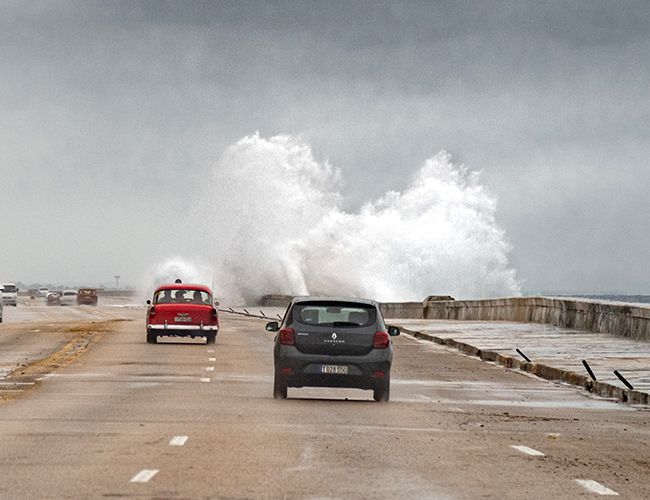 5pm Sunset Drinks at Hotel Nacional
This 1930s neoclassical replica of a famous hotel in Florida has been a refuge for 300 army officers (14 of whom died when Batista's troops opened fire), hosted a Frank Sinatra concert as a guise for an American mobster gathering, hosted journalists through propaganda-driven media junkets and these days is the pick of accommodation for holiday makers who don't want to stay in casa particulares. The lawn is a lovely spot to sit over a cigar (the hotel has a cigar shop) and Cuba Libre, wedged between the grandeur of the hotel and the ocean.
Hotel Nacional de Cuba, Vedado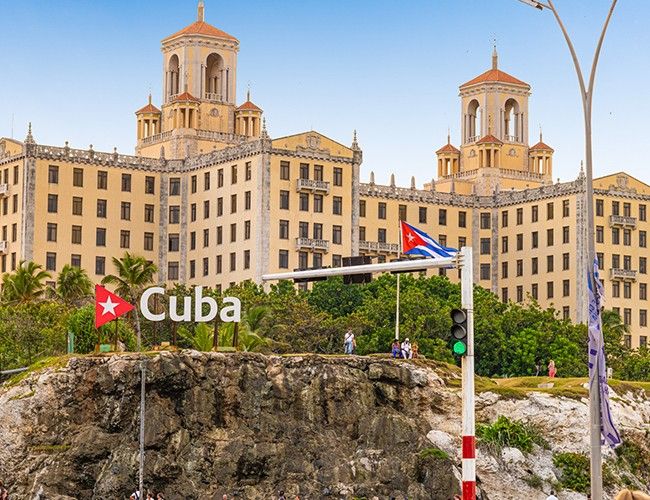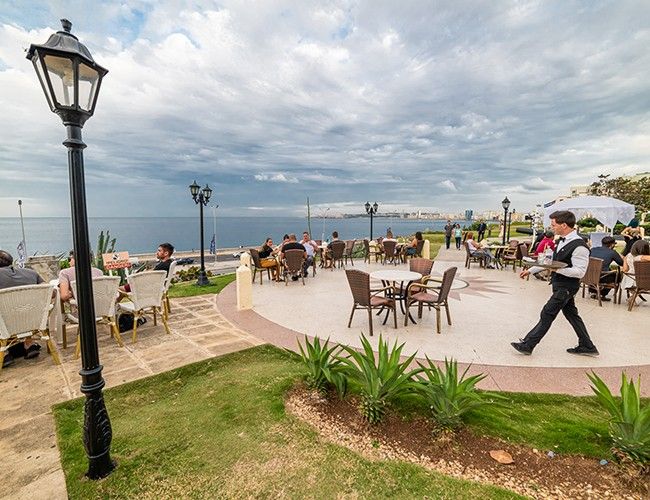 6.30pm Dinner at El Helecho
Catch a taxi (you'll need good luck to find one for less than 10 CUC from the hotel) another 2.5km west to El Helecho, a paladar in Vedado that's but a few tables at the front of a colonial mansion belonging to the family serving you. Romantically lit, the grand, wooden chairs and oversized flowing fern (that's helecho in Spanish) cast unreal shadows on the white tablecloths and walls, the latter decorated with an old wooden clock and porcelain plates. You won't pay more than 7.50 CUC for a main here, 6.50 for ropa vieja, and while it might not be the best food you taste during your travels, the atmosphere and warm, chatty service (if you speak Spanish) makes El Helecho an essential Havana dining experience.
El Helecho, 803 Línea, La Habana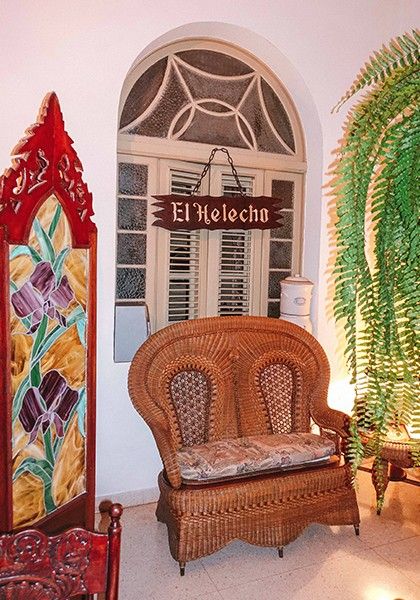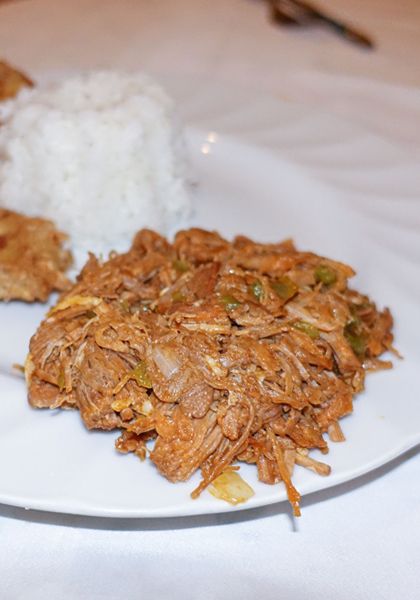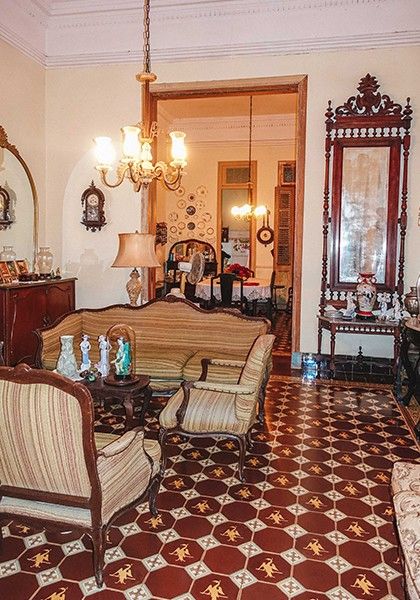 9pm Be Wowed at Fabrica de Arte Cubano
From El Helecho you're a 15-minute walk (or five-minute drive) from Havana's hyper-cool art factory. Part gallery, live music venue, drinking-and-dining destination and all party, this maze-like warehouse of five distinct areas, lights and bars feels like it's been plucked straight out of Berlin. It costs a very reasonable 2 CUC to enter the former oil mill, at which point you're given a program of the night's performances and a card to record your food and drink purchases, paid for on the way out. Stay until after midnight if you're wearing your discoteca shoes. Open Thursday to Sunday, 9pm until 3am, but keep in mind it's closed in January, May and September during exhibition changeovers.
Fabrica de Arte Cubano, Calle 26, La Habana, Cuba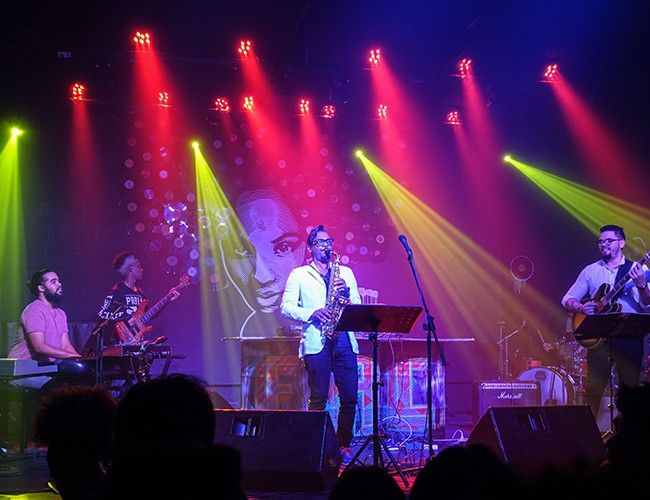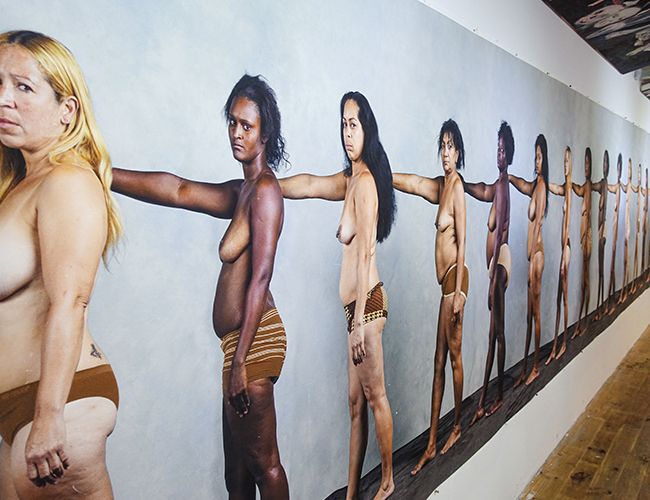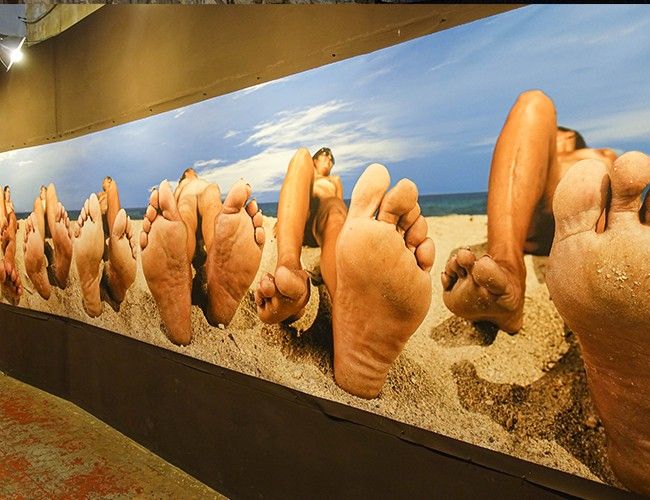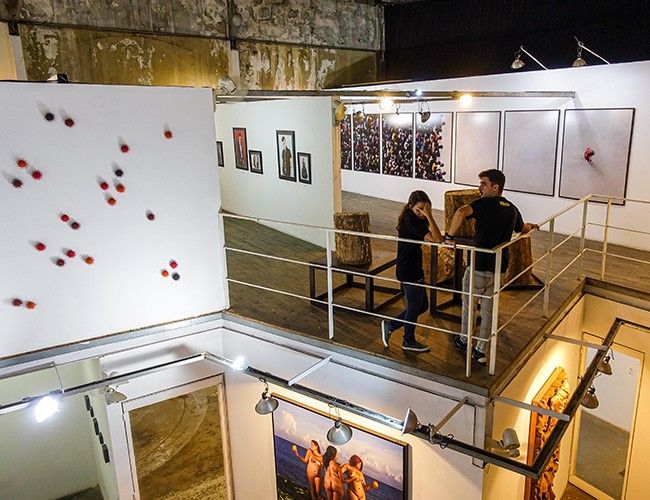 DAY TWO
9am Street Food Breakfast
Your casa particular will offer breakfast for an additional fee (usually 5 CUC per person, standard varies) but ask for the nearest pan con lechon or tortilla – a sandwich with roast pork or an omelette. You'll need a car for the next stop, so organise a driver and get them to take you to the nearest agromercado, a market where produce prices are capped by the government. Buy mamey sapote, a native, orange fruit that tastes somewhere between soursop and sweet potato. You'll probably have to pay two to three CUC a pop, which will be abhorrent to locals, but a couple of bucks means little to you and a lot to the person on the other end. The fruit is often consumed in ice cream or a smoothie, so you might get a funny look for trying it as is. Alternatively, head along the Malecon, where vendors are likely to be selling the smoothie version (batido de mamey) as well as guarapo (sugarcane juice) and pastel de guayaba/coco (delicious puff-pastry tarts filled with guava or coconut jam).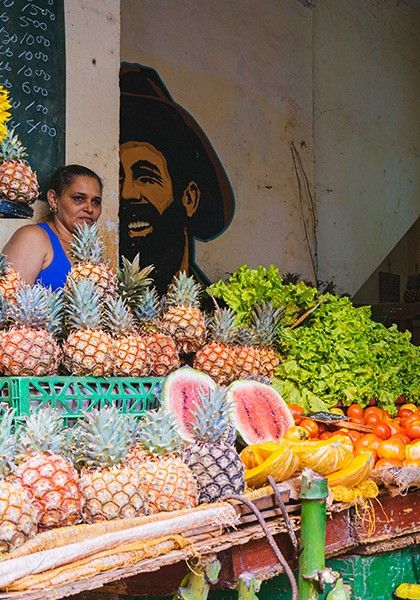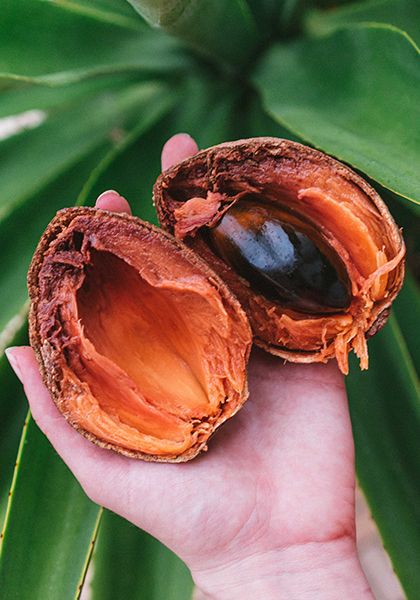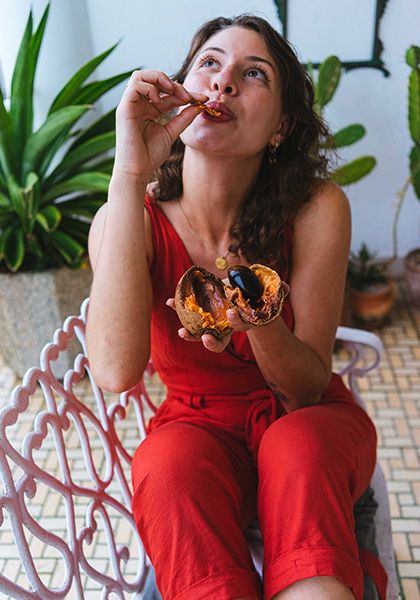 10.30am Explore Fusterlandia
If your haggling is up to scratch, you should be able to get a car to take you from Old Havana to Fusterlandia and back for 40 CUC – but if you're heading to Vinales, this incredible mosaic fairytale land is about a 30-minute drive in the right direction, just outside Havana. Sitting somewhere between Picasso and Gaudi, Cuban artist Jose Fuster (hence Fusterlandia) sought to create something colourful and artistic in his own backyard. What was an impoverished neighbourhood became one of the most popular things to see in Havana, thanks to Fuster decorating his studio in vibrant mosaics, and then moving onto his neighbours, and then their neighbours, and so on. From 1975 over about a decade, Fuster mosaiced the entire neighbourhood. It's free, but you can always support the community by buying some art from one of the houses.
Another way to do this is to hire a classic car (don't pay more than 35 CUC per hour, some try to charge double) and include this as part of a driving tour of parts of the city you're yet to see, such as Castillo De Los Tres Reyes Del Morro (a fortress guarding Havana bay) and Plaza de la Revolución (a flat, concrete square punctuated by brutalist concrete buildings, albeit decorated with portraits of Che Guevara and Camilo Cienfuegos).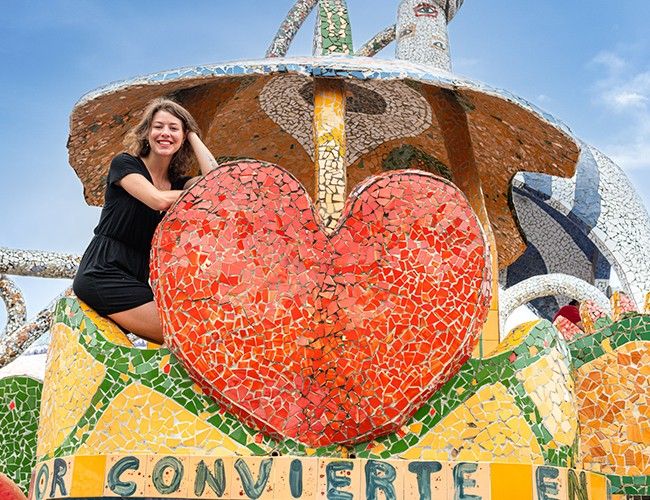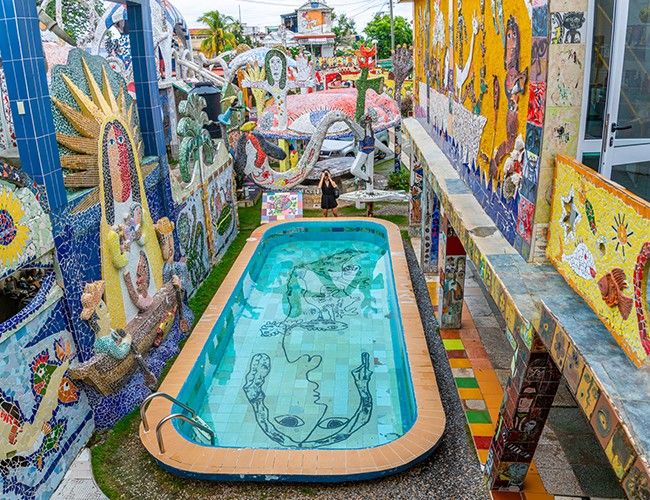 12.30pm Lunch at Paladar Doña Eutimia
Hugely popular with good reason, this was some of the best food we ate in Cuba. Located off Plaza de la Catedral, hawkers will try to get you to come to their nearby, over-priced restaurants but ignore them – there's only one Doña Eutimia. Book an outdoor table (although the polished wood, beamed ceiling and stained glass make it lovely inside, too) and order picadillo, the best-cooked beef you'll have in the country, minced with sweet raisins and olives. The ropa vieja here is also a specialty; juicy and rich, it's made with lamb instead of beef. Don't skip dessert here: the brownie is one of the fudgiest I've had anywhere in the world and the house chocolate and coconut ice cream is served in a half coconut shell.
Paladar Doña Eutimia, 60-C, Callejon del Chorro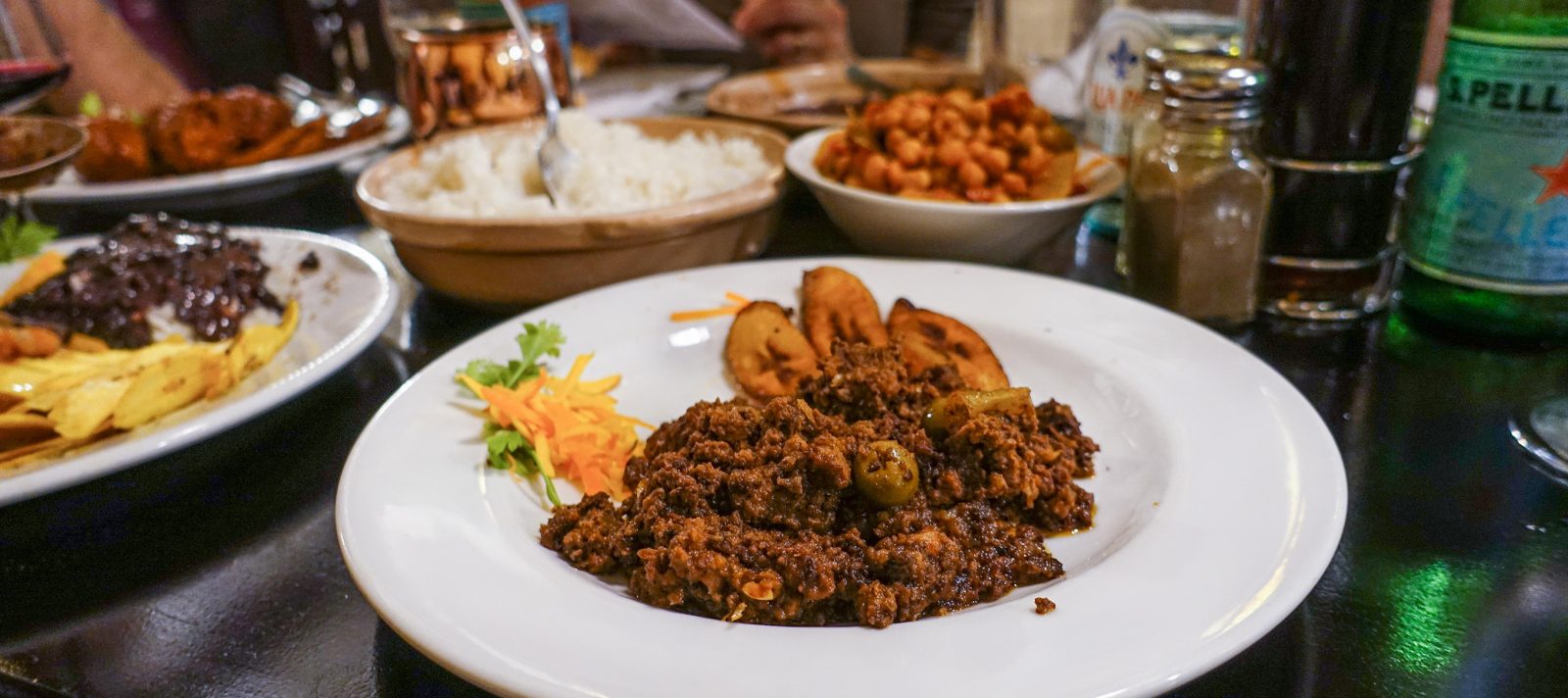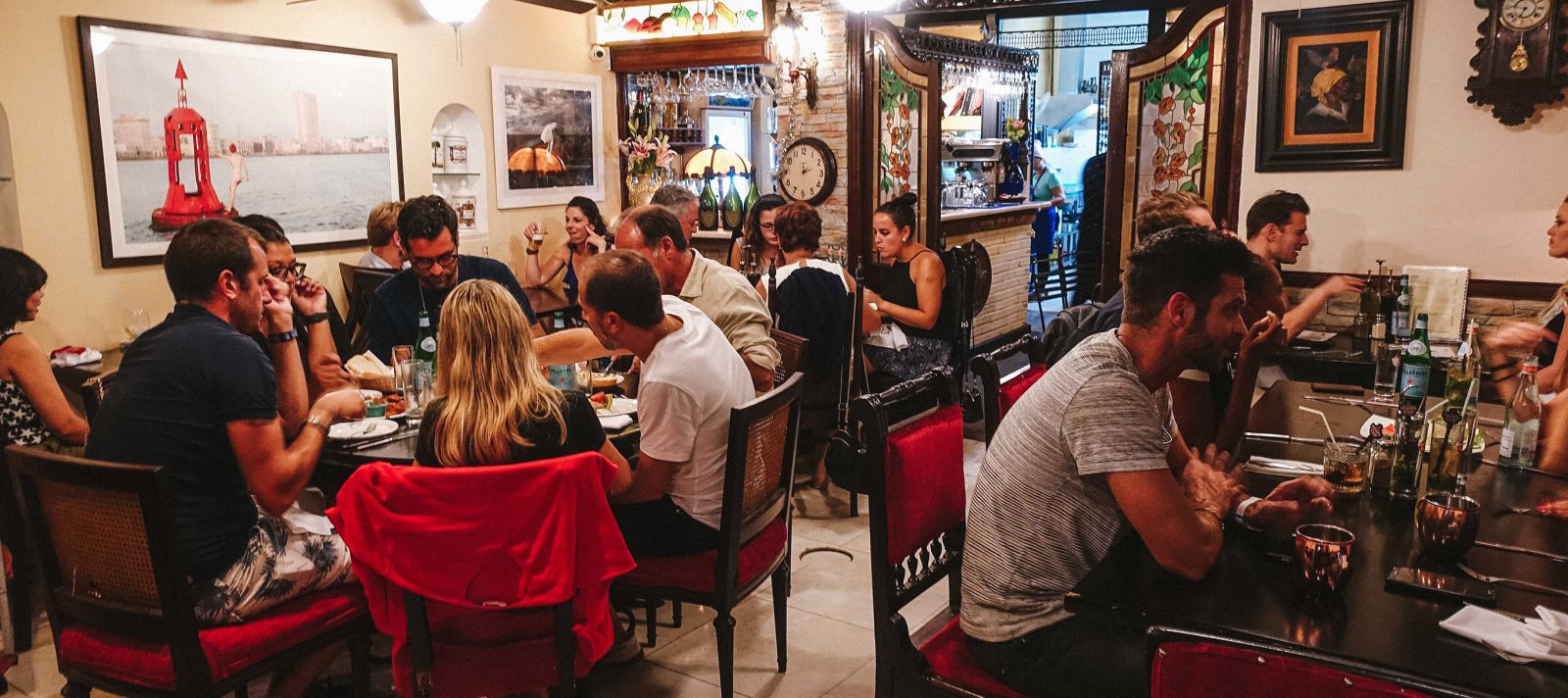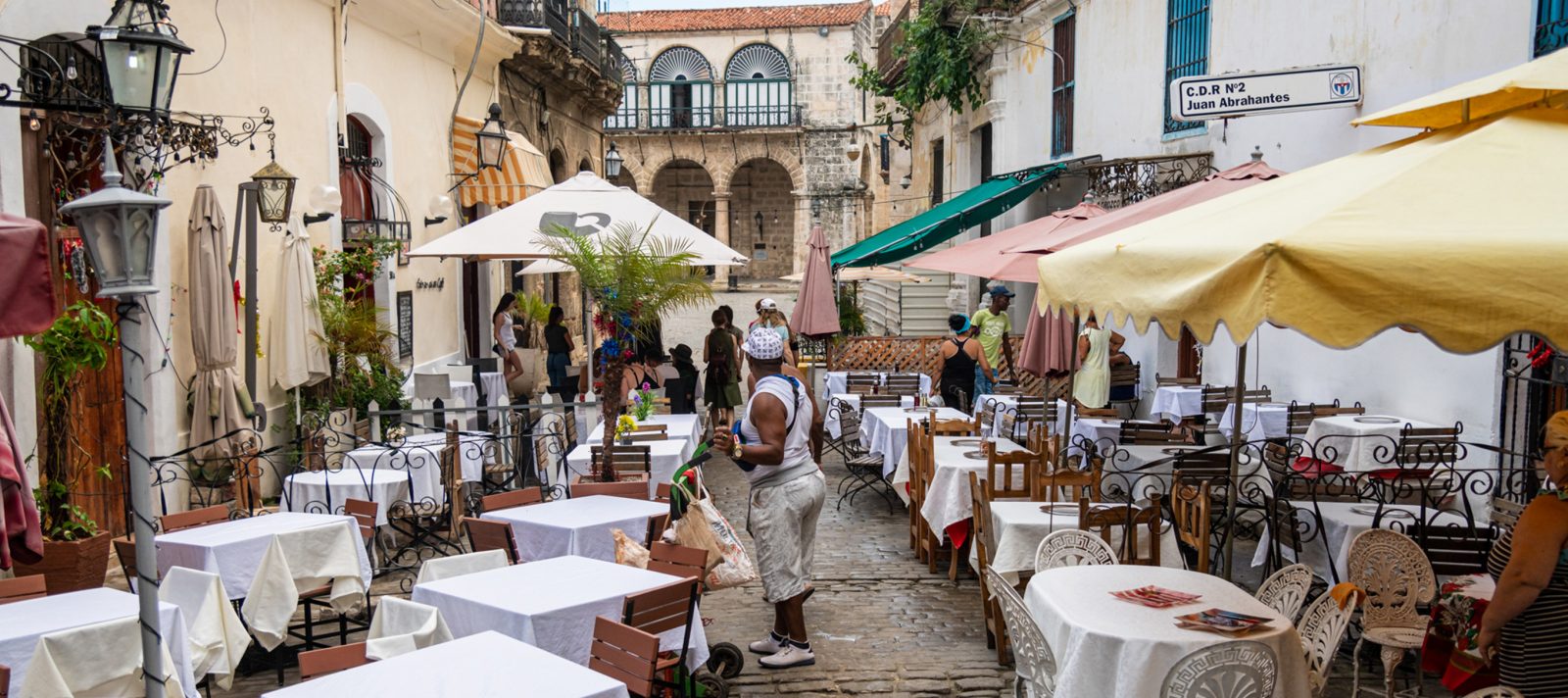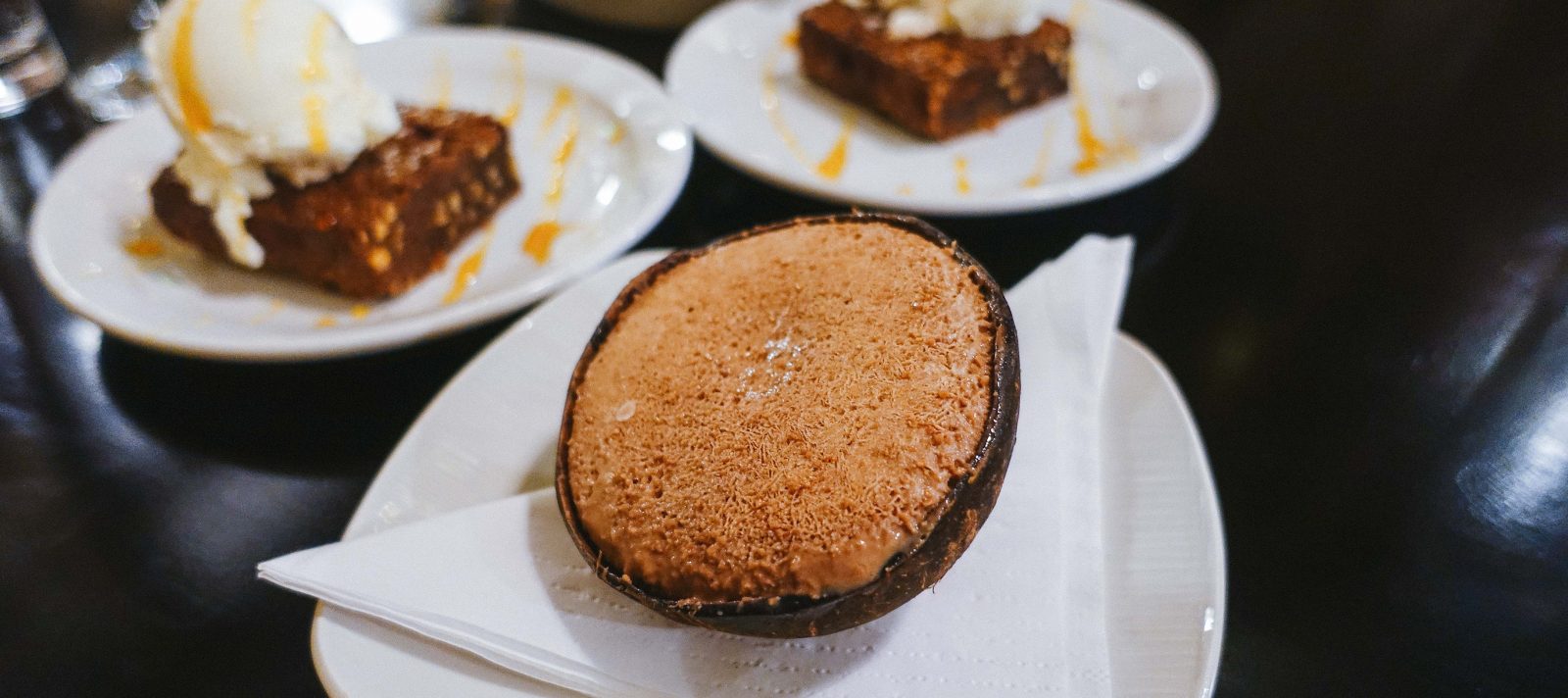 2.30pm Choose Your Own Adventure
At the end of the cul-de-sac where you lunched is Taller experimental de Grafica, the Experimental Graphics Studio. A workshop and gallery, it strives to preserve printmaking techniques and is a fantastic place to buy an original piece of artwork as a souvenir, which you may not have had time to do during the walking tour. From here you have a few options until dinner. Park yourself at a cigar shop and have a smoke. Browse the Plaza de Armas second-hand book market. Stroll down Paseo del Prado, the promenade that divides Old and New Havana, past the former capital building. Calle Mercaderes is a restored street filled with stores, museums and shops. There's Callejon de Hamel, an art street painted in bright colours with bathtubs in the walls, and while it's not as impressive as Fusterlandia, there are dance shows on Sunday afternoons. Ignore the pushers selling CDs and art, unless you're genuinely interested. Whatever you do, be sure to walk – there's no better way to absorb the atmosphere in Havana, and you're sure to see something interesting along the way.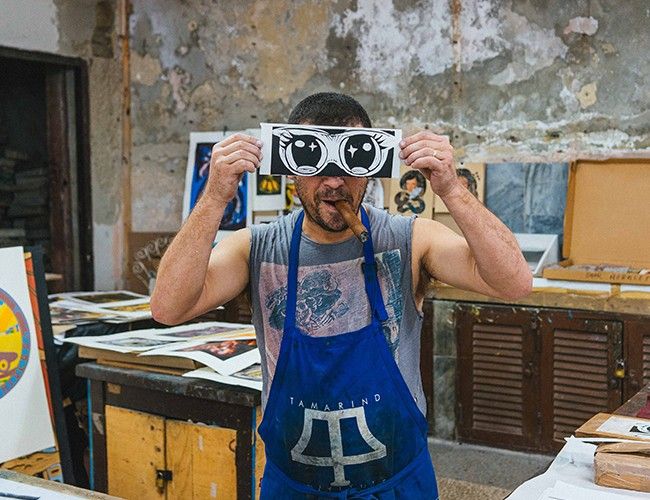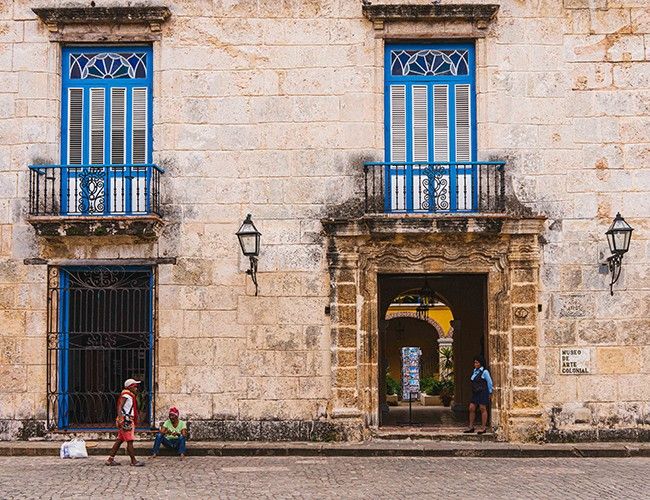 7pm Dinner at Nao Bar Paladar
If you want to sit in the atmospheric laneway at popular Nao Bar, come earlier than 7pm or book ahead. Musicians play guitar and shake maracas as staff sway along beneath festoon lights, while through the end of the cobblestoned street you can see the ocean. Food takes a while to come out, but it's prepared fresh and the portions are huge. The lechon asado (roast pork) is crisp and soft in all the right places, the mini cubano sandwich is anything but, and the quimbombo con carne (okra and meat stew) is perfect if you want to try something different. By the time you're done with the 3.50 CUC cocktails, you'll be well and truly ready for bed.
Nao Bar, Obispo, Obispo No 1 e/San Pedro y Baratillo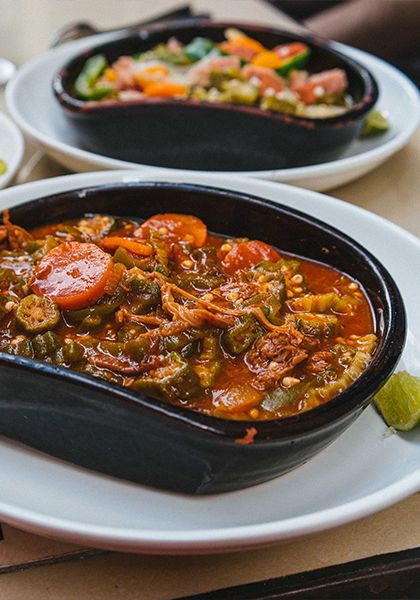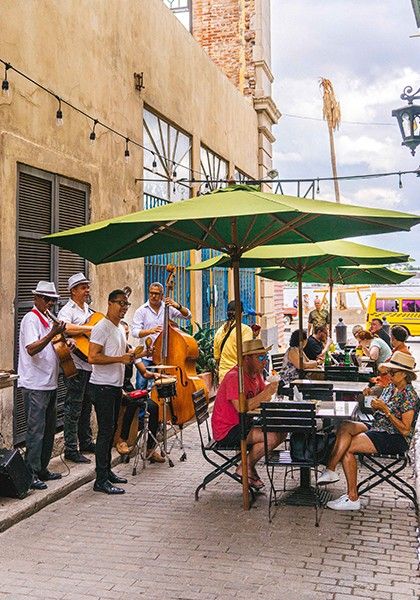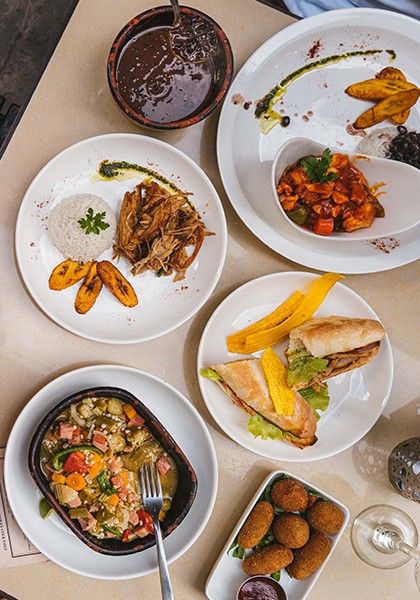 *Hate to break it to you, but Hemingway never drank mojitos at La Bodeguita del Medio. it's one of the world's great marketing ploys along with red wine being healthy. Keep an eye out for tourists "immortalising" their travels by writing their names on the blue wall – before it gets painted over to make room for more suckers next season. Hemmingway did however drink daiquiris at La Floridita, but clambering over a crush of people taking photos next to his statue for an overpriced drink just ain't my thing. If you must get a Hemmingway hit, stop briefly at Hotel Ambos Mundos to see the room where he authored For Whom the Bell Tolls, before hitting up the rooftop bar with a view of the city.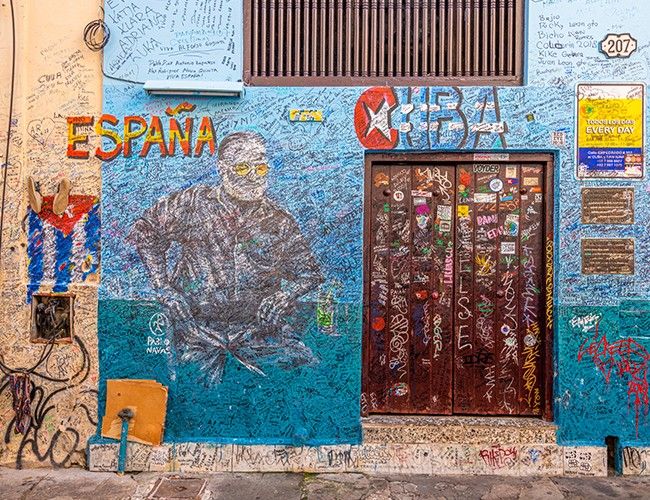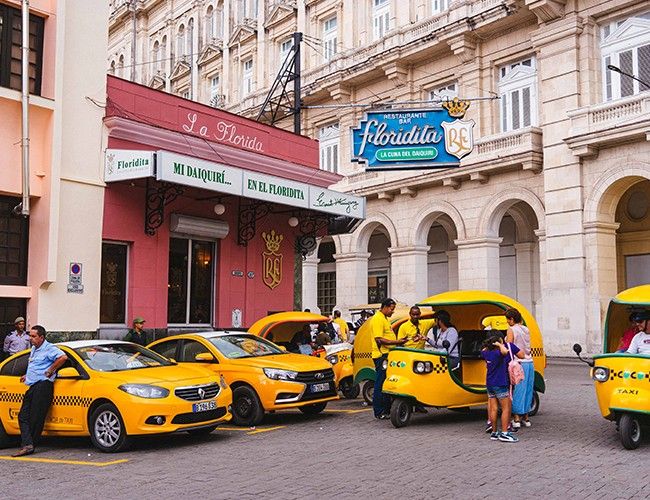 Around the World in 80 Lesser-Known Melbourne Restaurants
FREE food guide when you subscribe.