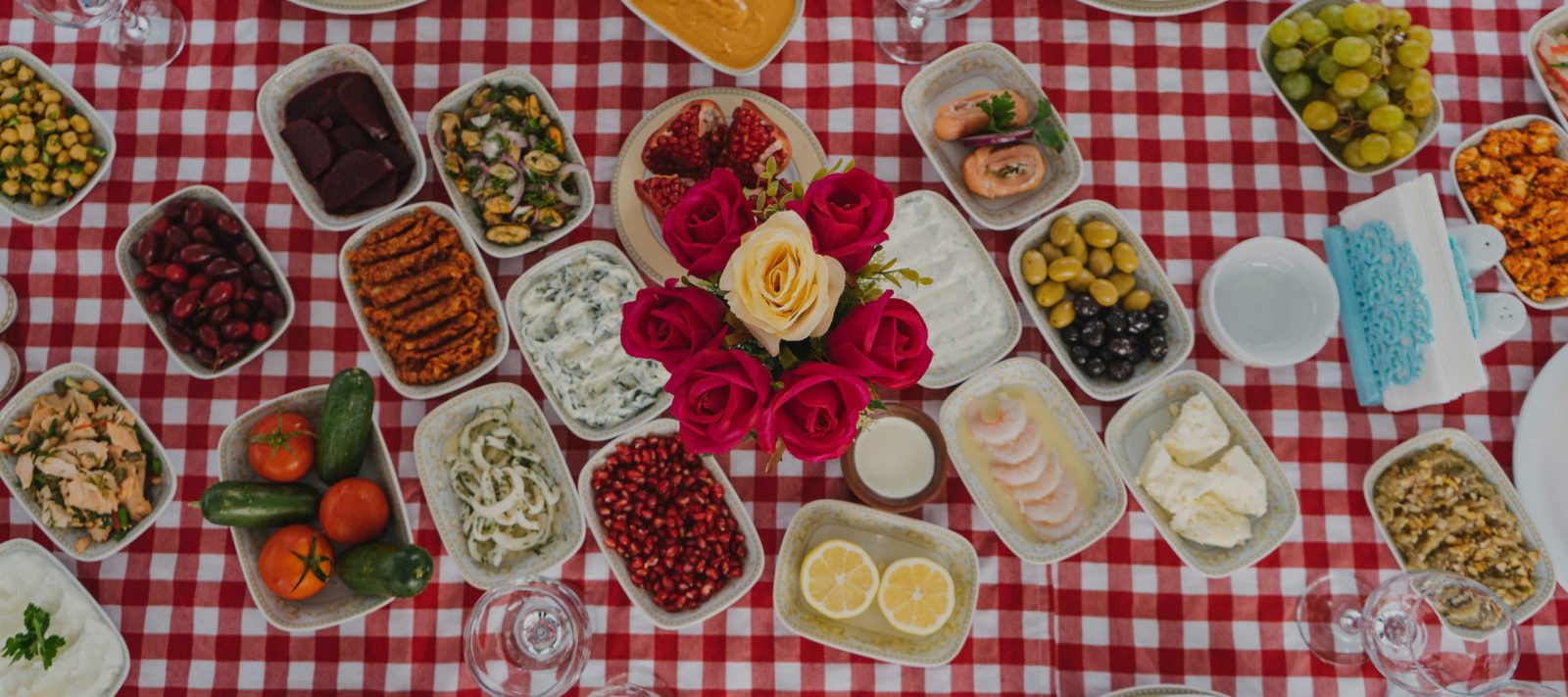 Unusual Restaurants in Azerbaijan
Four totally unique Restaurants in Azerbaijan
Words & images by Sofia Levin
At the crossroads of Europe and Asia, restaurants in Azerbaijan double as historical museums and amusement parks. Here are the top four to visit.
Eating in Azerbaijan is truly an experience. There's the food itself, a familiar mix of Iranian, Turkish, Middle Eastern and Mediterranean flavours, carried through the country by caravans traversing the Silk Road. Then there's the hospitality, where guests are fed an abundance of dishes until they feel like toyuq ləvəngi (stuffed chicken). Finally there are the restaurants themselves, which blend the historical with a healthy dose of entertainment. Although some may border on kitsch, you won't find restaurants like the below four anywhere else in the world.
1. Restaurant Xanadan (Xanedan), Baku
Xanədan Etno Restoran serves dishes from the 16th and 17th centuries. Owner Tahir Amiraslanov is a chef, professor, researcher and president of the National Culinary Association in Azerbaijan, which he established in 1986. He's written 32 culinary books and scours cookbooks and archives from old kingdoms and the 1500s, taking two years to translate and rejig recipes for modern use. He's also a character. My friend Samira Damirova, an Azerbaijani-born Australian and former Masterchef contestant, translated Tahir's flamboyant tales. "We don't have food on the menu," he told us, "we have history, and guests get to taste our history." In between some impressive facts (Azerbaijan has more than 4000 dishes), Tahir joked that his secret to ensuring guests enjoy their food is by talking to them for so long they become starving.
Restaurant Xanadan, 43 Ziya Bünyadov Baku, Azerbaijan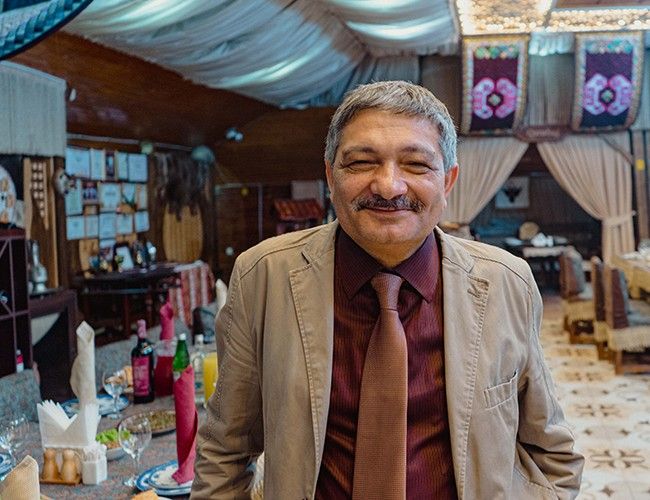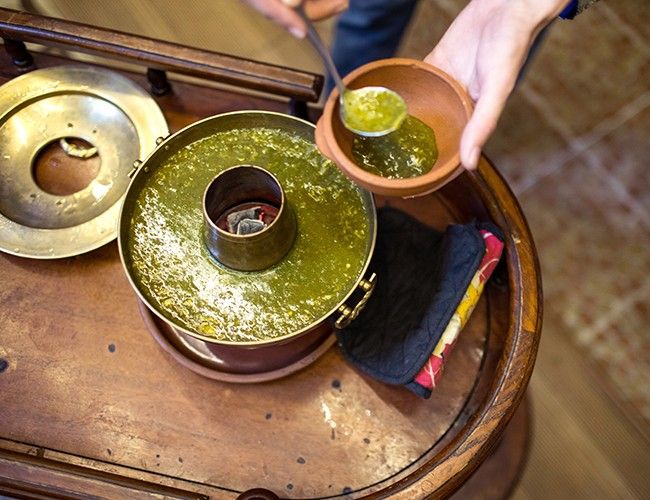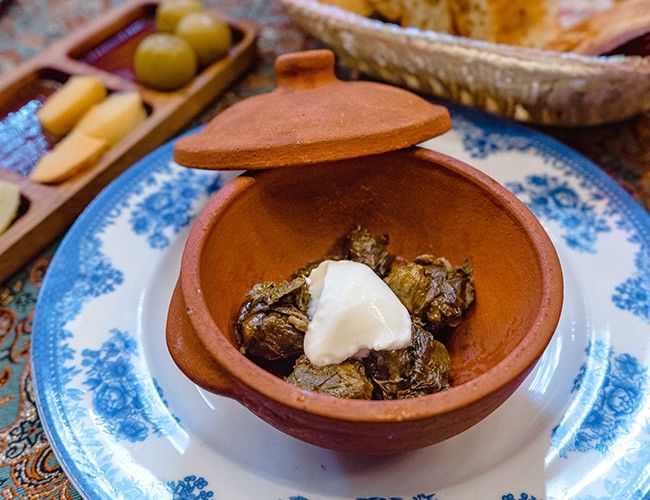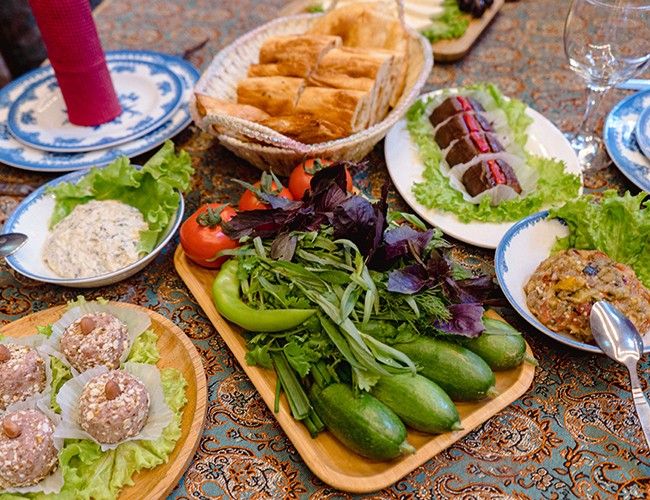 2. Sirvansah Musey Restaurant, Baku
Once a 19th century bathhouse, this sprawling restaurant on an unassuming back street is split into 18 themed rooms and doubles as a museum. Service is temperamental and you need to book, but the atmosphere is truly remarkable. In the main dining room are regular local music and dance performances, while hallways split off into smaller rooms that resemble a Soviet apparatchik's office, Soviet-era kitchen, bathhouse and others decorated from top to bottom in handicrafts, jewellery and more. All the artefacts are genuine, but food is hit-and-miss. Stay away from anything deep-fried; but try the lamb saj and call ahead to order shakh plov.
Sirvansah Musey Restaurant, 86 Salatın Əsgərova, Azerbaijan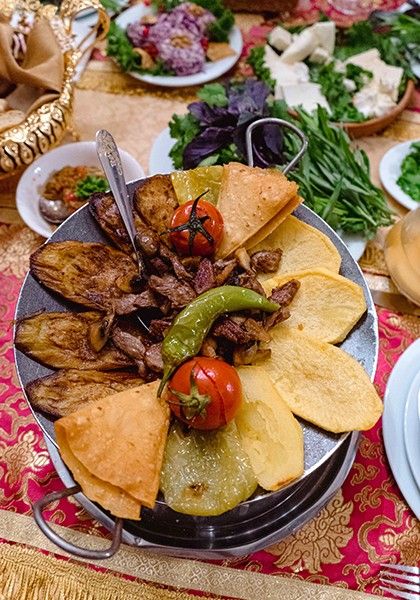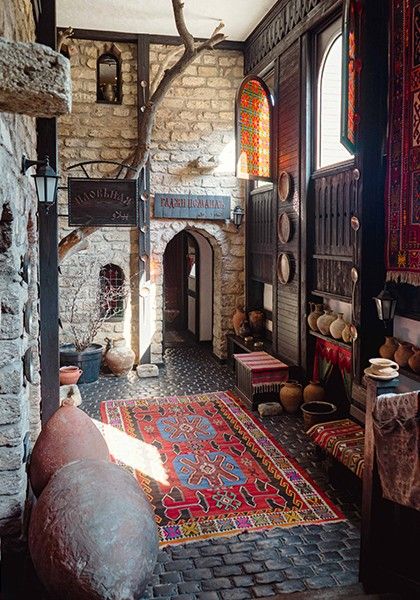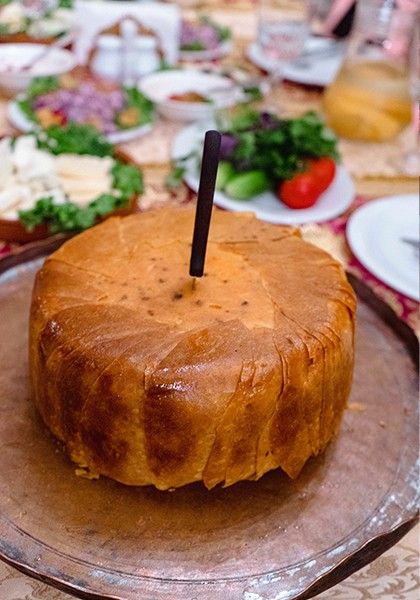 3. Caspian Baliq Evi, Gabala
A three-hour drive northwest of Baku, Caspian Baliq Evi looks like it's a carbon copy of something from Disneyland. You'll find it in Qabala (also Gabala, Qəbələ), a city where people are lifted into the mountains by cable car, visit Tufandag ski resort (ski season is November to March) and admire the ancient Caucasian Albanian church. This seafood restaurant is so beyond kitsch it works. It's planted inside Gabaland theme park, where blue wooden bridges with white fencing and lampposts link individual, overwater dining rooms. With such a beautiful mountainous backdrop, it takes a second to realise you're walking over a fish farm. Trout, catfish, sturgeon and beluga are on the menu and, depending on what you order, you can watch staff fish your meal from the water with a giant net. In the evening it packs out with domestic, Russian and Saudi tourists, but it's quieter during the day.
Caspian Baliq Evi, 2120 Demiraparan Chai Gabala, Qəbələ, Azerbaijan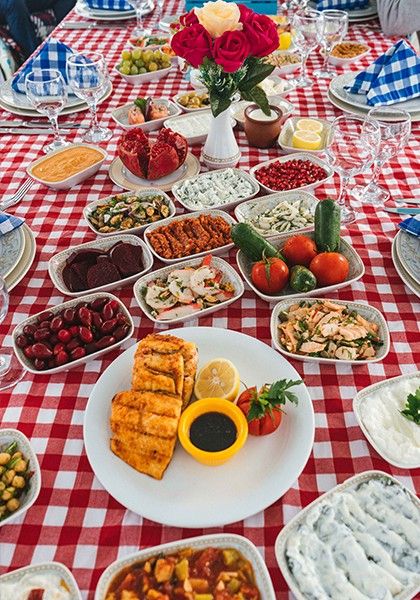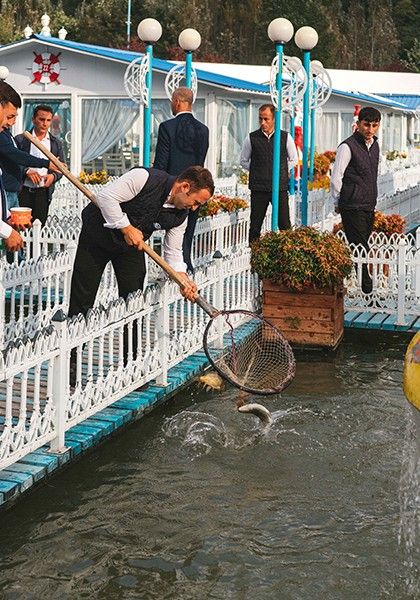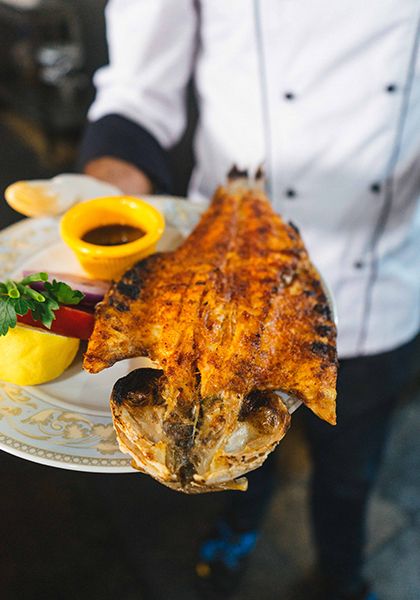 4. Qəbələ Xanlar, Gabala
Another restaurant in Qabala just a few kilometres away from Caspian Baliq Evi, Qəbələ Xanlar arguably has the best food in the area. Past a gift store of traditional wares and a quaint water feature are a series of thatched dining cabanas and log cabins set in a forest on a gurgling stream, interspersed with bridges and walkways. It's known for grilled meats, which are cooked on stone, but the vegetables and herbs here are especially fresh. If you have the luxury of multiple stomachs, ring ahead and order a banquet. Once you arrive, ask to visit the cooks stationed in different rooms. There's one with multiple stone tandir ovens where women slap bread on the hot sides, others make some of the best qutab in Azerbaijan, and some adroitly fill vine leaves with lamb mince and rice, rolling them into tight bundles for steaming. The women are happy to have onlookers. As we left, one with especially kind eyes said something in Azeri. "They said come back anytime, our kitchen is always welcome," translated our host.
Qəbələ Xanlar Restaurant, Gebele, Azerbaijan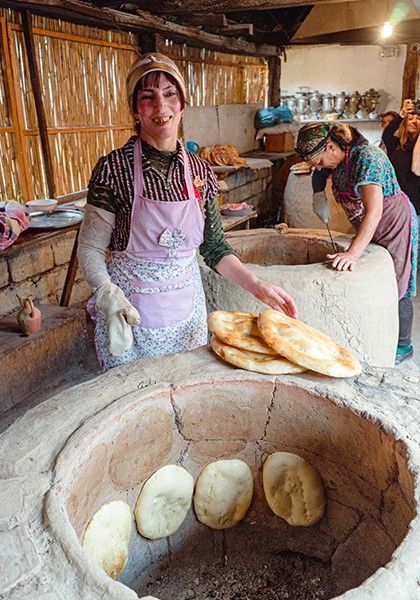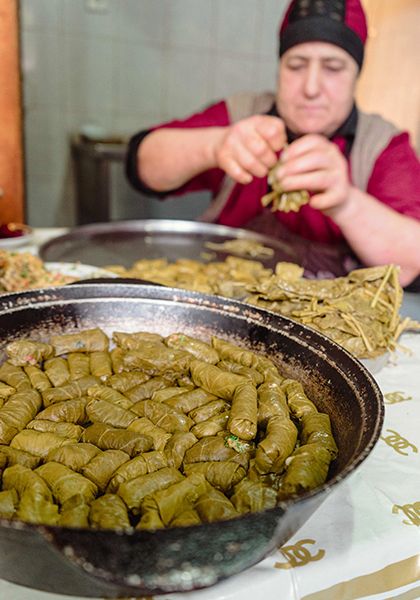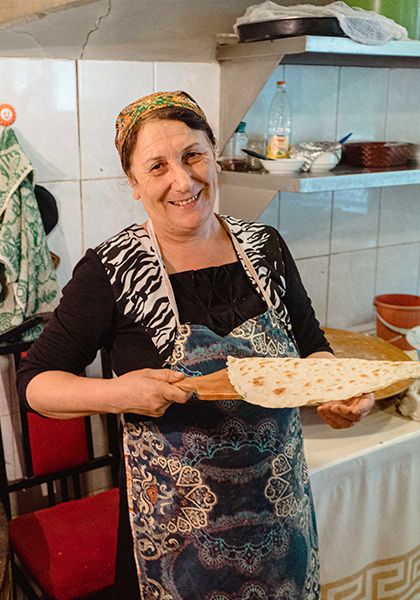 Sofia Levin travelled with assistance from the Ministry of Foreign Affairs of Azerbaijan, but this article remains autonomous.
Around the World in 80 Lesser-Known Melbourne Restaurants
FREE food guide when you subscribe.