Ubud: Eat
Like A Local
A Local Guide to to Eating in Ubud with Janet DeNeefe
Words by Sofia Levin
Images Aryo Bimo, Matt Oldfield & Janet DeNeefe
Indonesian food expert Janet DeNeefe shares her top seven warungs to eat like a local in Ubud.
Janet DeNeefe's story is so much more than a boy-meets-girl fairytale, but that's certainly how it started. Born in Melbourne, she met Ketut Suardana in Bali in 1984 and moved to Ubud soon after.
Over the last 30 years, the couple has run Casa Luna, accommodation with a Balinese cooking school and restaurant attached, as well as Indus Restaurant – not to mention raised four beautiful children.
Janet is also the founder and director of the Ubud Food Festival and the Ubud Writers & Readers Festival. When she's not eating and cooking for a living, she's eating and cooking for pleasure – and always to learn something new. Here are her seven favourite places to eat like a local in Ubud.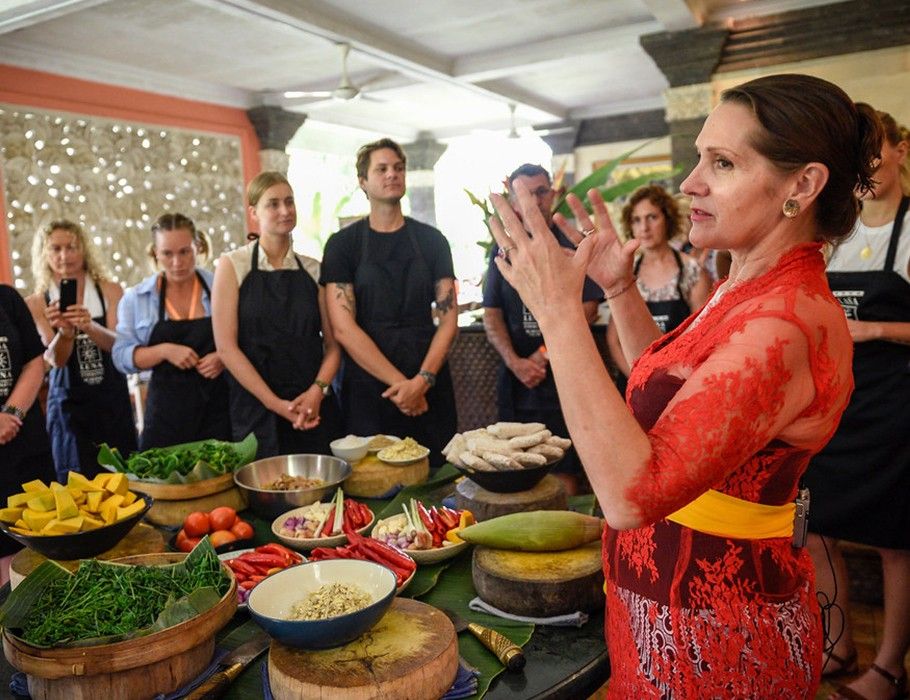 1. Babi Guling Gung Cung
Janet's son's favourite spot for babi guling, suckling pig blanketed in bumbu (Balinese spice paste) and served with shards of crackling, blood sausage, satay and beans on rice.
23 Jalan Suweta, Ubud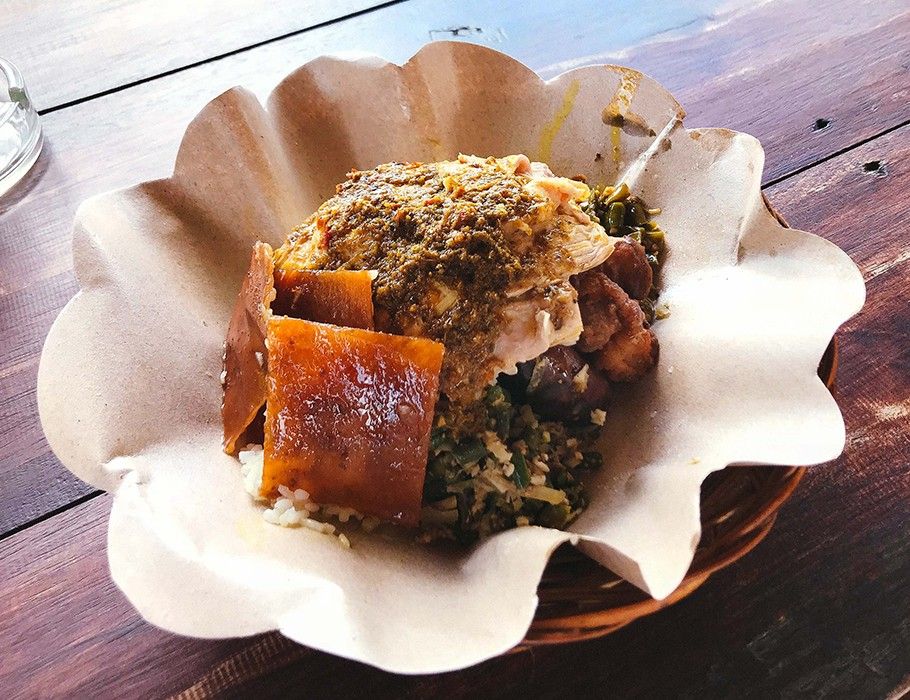 2. Ubud Kitchen
Ubud Kitchen is Janet's daughter's latest discovery. During COVID-19 lockdowns it delivered topot, rice cakes made with coconut oil steamed in bamboo leaves and served with what Janet describes as "coconut peanut butter" (made from roasted coconut and spices). Now you can swing by Ubud Kitchen at ARMA Thai Restaurant (Jalan Raya Pengosekan, Ubud) to try a range of dishes.
Follow @Ubud.Kitchen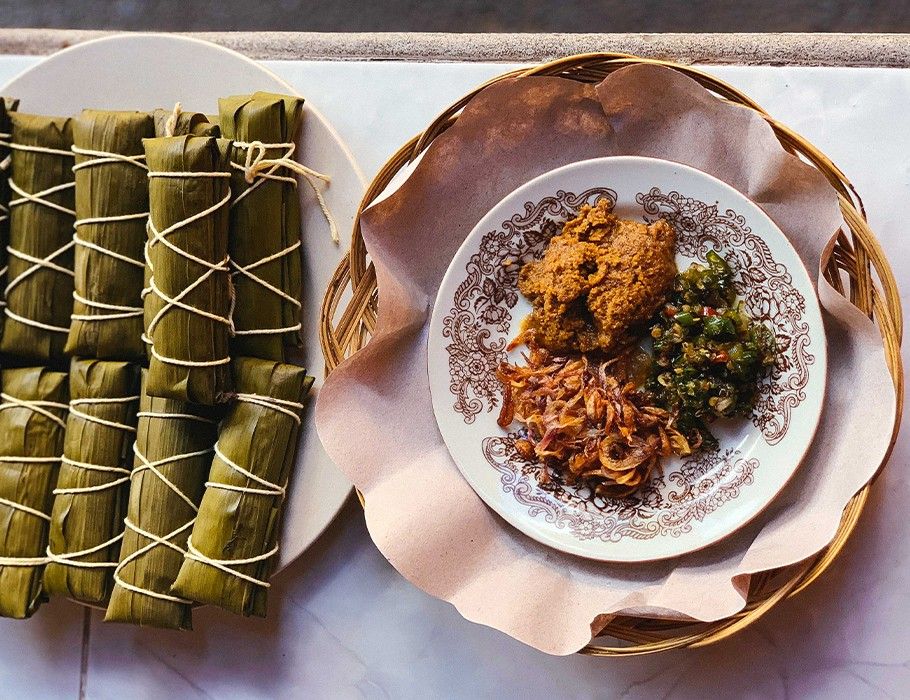 3. Pak Rimpin
Just behind Casa Luna is Pak Rimpin, who specialises in bebek betutu (smoked duck). The bird is wrapped in coconut bark; stuffed with spices and leaves; rubbed with oil, shrimp paste and tamarind and then cooked under coconut husks for six hours. Pre-order only.
Jalan Arjuna, Ubud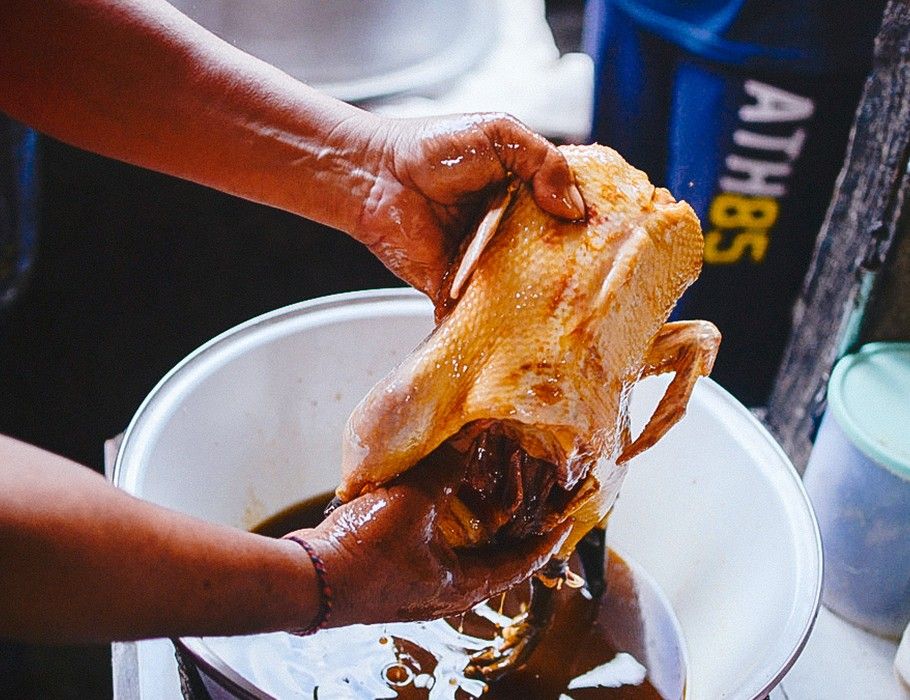 4. Warung Men Juel
About five kilometres west of Ubud, this warung is one of Janet's top spots for ayam bakar (grilled chicken). It's served with trimmings like peanuts, egg, sayur (vegetables), samabl and of course, rice. Like most warungs, you're eating in the family home so it's incredibly atmospheric. Chickens are roasted out the back.
Jalan Melati, Sayan, Ubud
5. Warung Teges
Nasi campur is a popular dish of white rice with an assortment of small dishes, usually a mix of meat, vegetables, peanuts, eggs and crunchy fried shrimp krupuk (Indonesian prawn crackers). According to Janet, the one at Warung Teges serves the best vegetables, including long beans and chunks of roasted coconut.
Jalan Cok Rai Pudak, Ubud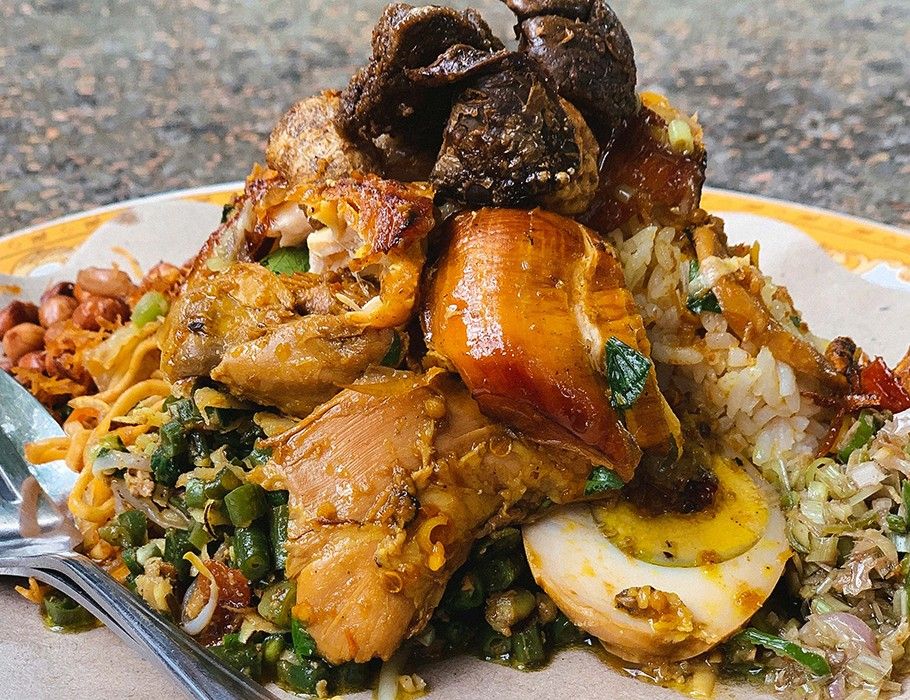 6. Pasar Ubud
The local Ubud market is a haven for food lovers. If you're Janet, you'll buy hyper-seasonal seaweeds and bee larvae from which to make soup stock, but she also recommends the bubur, rice porridge smoothed onto a banana leaf and then lathered with saur, a dry-fried coconut and spice mix. It's wrapped in the leaf and served with blanched sprouts, leaves, beans, sambal and dried shallots.
7. Rajang Bali
Lawar is a Balinese dish of chopped meat, pig's blood and veggies mixed with coconut, shrimp paste, aromatic leaves, galangal, turmeric and chilli. Traditionally the base is pork or turtle, but there's been a lawar revival. "It's a really masculine dish and a lot of the young men are making it with marlin, squid, tuna and goat," says Janet. "It's an ancient dish that's deeply connected to traditions." She recommends Adi Dongker in Ubud, but for the best, travel south to Ketewel and visit Rajang Bali.
1 Jalan Raya Guwang, Ketewel, follow @rajangbali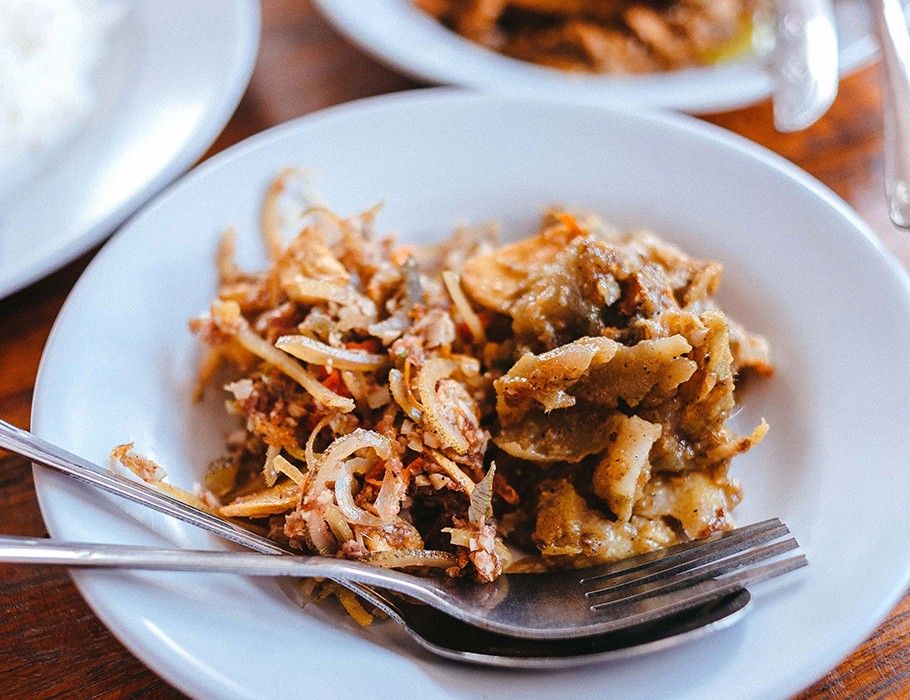 Around the World in 80 Lesser-Known Melbourne Restaurants
FREE food guide when you subscribe.