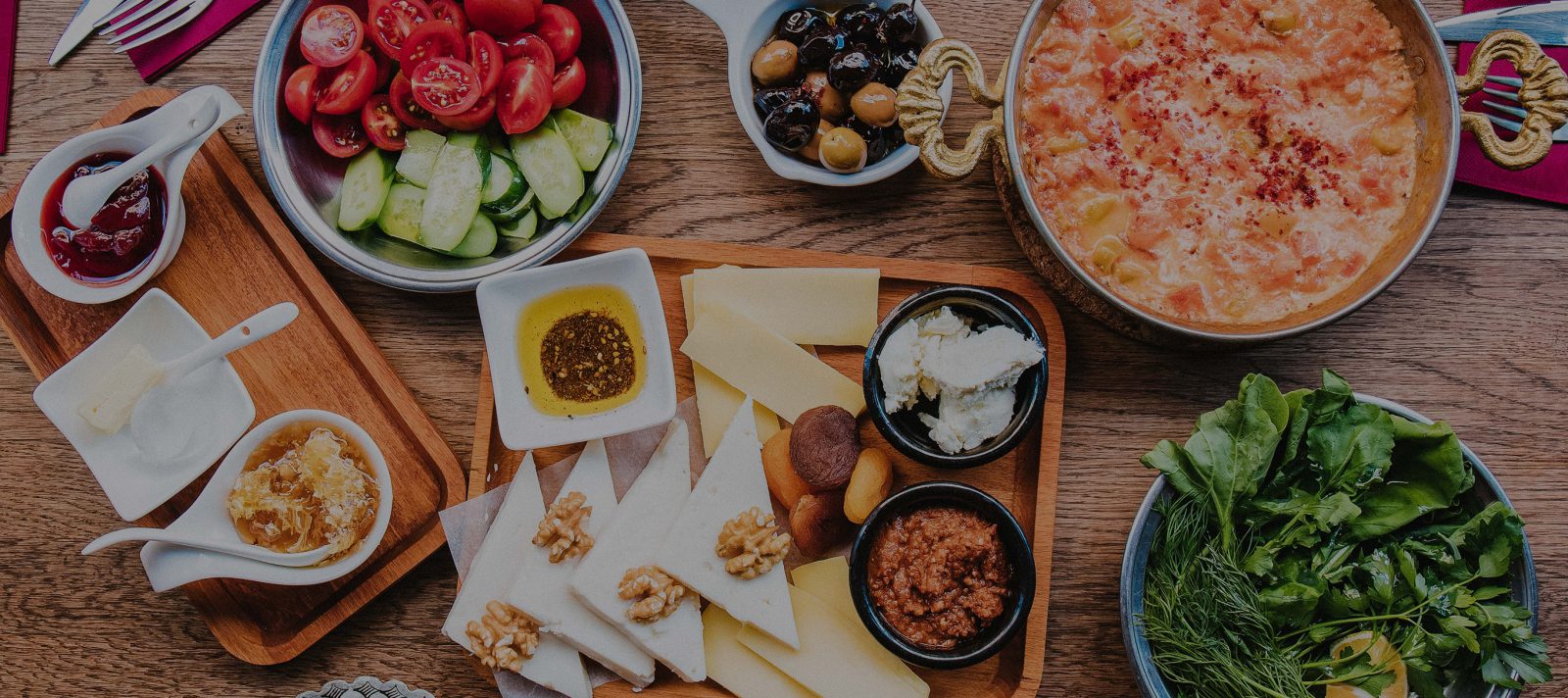 Where to Eat Breakfast in Istanbul like a Local
Words & images  by Sofia Levin
Some countries do breakfast better than others. Turkey is one of them. Here's where to start the day in Istanbul.
A day in Turkey can start with a simple soup, clotted buffalo cream or a full spread of breads and simit (sesame-speckled bread rings); soreads ranging from black olive jam and tahini to honeycomb and pekmez (fruit molasses); eggs, olives, cucumber, tomato and fresh herbs; and an assortment of cheese, perhaps feta-like beyaz peynir, lor fresh curd, stringy civil peyniri or unpasteurised sheep's kasseri. Known as kahvaltı, it's a dramatic display of dishes that rolls from savoury to salty to sweet. You can order muddy Turkish coffee, but to blend in with locals, ask for çay (black tea) – kahvaltı translates to "before coffee".
Here are three of the best places to eat breakfast in Istanbul.
Lades Menemen
Lades Menemen is one of Istanbul's most famous spots to eat wildly fluffy scrambled eggs, menemen. Since 1969, the breakfast favourite has come in a metal bowl with diced capsicum and onion, sucuk (Turkish sausage), pastrami, chicken or a little of everything. You'll sit beside tables of Turkish men tucking into soup or eggs in the understated, cafeteria-like room thick with atmosphere, scuffed tiles and walls that have accumulated decades of gossip. Sade yumurta (plain fried eggs) are also available, but save space for kaymak, a decadent, high-fat clotted cream made from water buffalo milk. Ask for bal kaymak, kaymak served with honey. Across the road is Lades Restaurant. There's more of a focus on decor, with jars of preserves lining the shelves, tablecloths and a rustic menu that ventures beyond breakfast.
Katip Çelebi Mahallesi, İstiklal Caddesi, Sadri Alışık Sokak no. 11, Beyoğlu, website
Hacı Hasan Fehmi Özsüt Muhallebicisi
Run by a family of Albanian immigrants since 1915, this muhallebicisi is technically a pudding store, but it offers some of the best kaymak and yoghurt in the city. The base ingredient is water buffalo milk from the shop's own farm, and the kaymak is thick and creamy with a slight cheesy funk. If you can manage more dairy, order a glass of buffalo milk, too. Other breakfast items include menemen, yumurta and omelettes with buffalo beef or sausage, the latter of which hang above the counter in bulky loops. This is also a fantastic cafe if you want to sample traditional desserts, like fırın sütlaç (baked rice pudding), aşure (also known as Noah's Pudding, sweet porridge with mixed nuts, grains and fresh and dried fruit) and tavuk göğsü (milk pudding thickened with undetectable chicken breast).
Şahkulu, İstiklal Caddesi. no. 261, Beyoğlu, website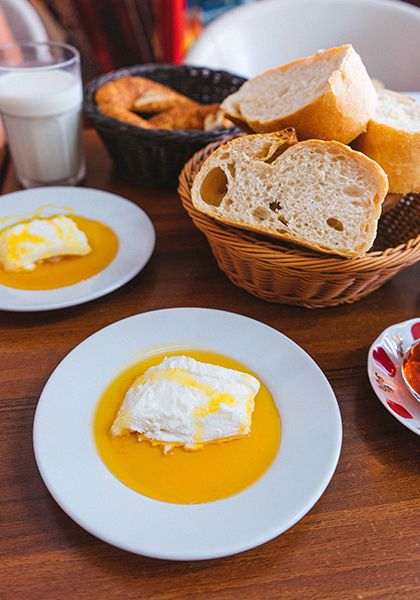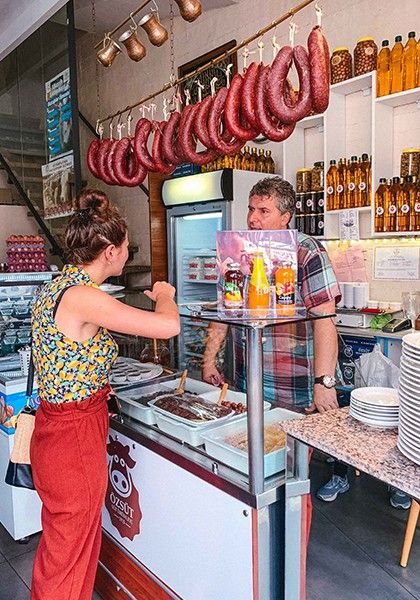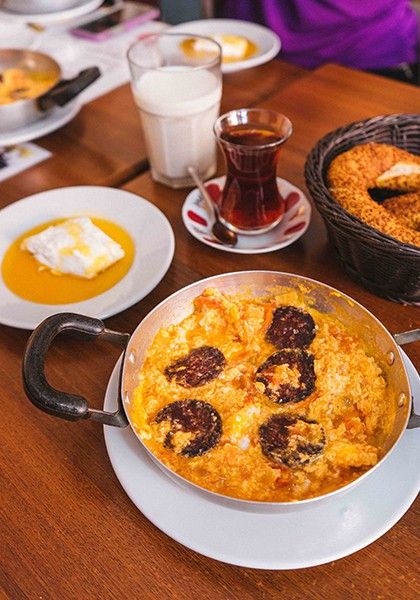 Balatkapı
This contemporary cafe is where the cool kids hang out in Balat, an area known for being populated by minorities – from Jews to Greeks to criminals – all who were driven out and now make up a tiny percentage of Istanbul's 16 million people. These days, Istanbul's indie crowd hangs out at the cafes and second-hand clothing stores, while history still lurks in the streets between colourful buildings and antique auction houses. A former journalist, unable to write about sensitive political topics due to censorship, runs Balatkapı. The menu is varied, but the traditional Turkish breakfast is where it's at. The vibrant spread includes Balatkapı's signature yumurta kavurma, a fried egg dish with chunks of lamb and deep red Aleppo pepper, known locally as pul biber.
Balat, Yıldırım Caddesi no. 61/A, Fatih, Instagram
Sofia Levin travelled with assistance from Intrepid Travel, but this article was researched and published independently. For small group tours to Turkey, click here.
Around the World in 80 Lesser-Known Melbourne Restaurants
FREE food guide when you subscribe.